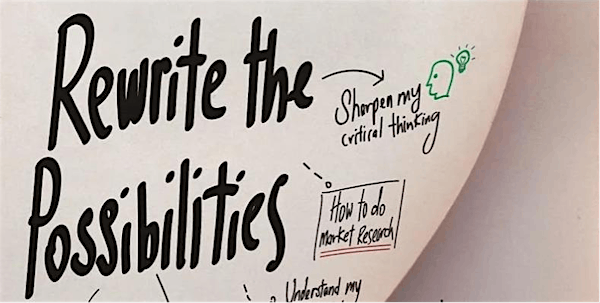 The Art and Science of Learner Engagement | The LLiBrary Lunchtime Talk
Sharing practical learning approaches combining AI tools and technology to engage learners, impart learning and monitor learning interest.
About this event
Important Notice
This programme/event is open to members of the National Library Board, Singapore. Please ensure you have your myLibrary username on hand before proceeding with the registration. If you do not have a myLibrary username, you can create one here: https://account.nlb.gov.sg/
About the event
In the Training & Adult Education industry, just as in management circles, we may hear a lot of innovative terms for saying similar things. Everybody just wants to sound different. From bite-size learning to micro to nano...and perhaps femto and atto ("billion-billionth") learning?
Let's not waste time subscribing to more "sexy" terms to sound impressive and learned. Do we really not know that any knowledge we seek to impart to learners should be basically made:
Easy to understand
Engaging, and
Effective in a well-paced manner?
With the advancement, availability and affordability of technology tools to support learning, learning delivery approaches have become more exciting than ever. Actually, we may already be spoilt for choice to the point of experiencing cognitive dissonance.
In this 1-hour sharing session, Bryan Tay from will share his thoughts and experience on making sense of practical learning approaches, combining the use of AI-technology tools and platforms to know your learner, impart the learning, monitor learning interest and maintain warm contact with learners even after the learning.
About the speaker
Bryan Tay is an industry practitioner and Specialist Adult Educator turned "Techno-gogist". Tapping on his business management and consultancy experience in the Maritime Logistics & Transport, Cruise Tourism and Training & Adult Education sectors, he is passionate about combining innovative learning technologies with pedagogical approaches to help learners acquire competencies in the future-of-work landscape. As a 3-time winner of the InnovPlus FLAME Award, he enjoys conceptualising, designing and implementing innovative solutions to overcome industry challenges. Currently, Bryan manages DIOSENSE and works with enterprises to develop innovative blended learning strategies and resources to promote adoption of technology-enabled learning. He continues to serve as an adjunct Specialist Adult Educator, Certified Workplace Learning Facilitator and InnovDev Consultant with the Institute for Adult Learning.