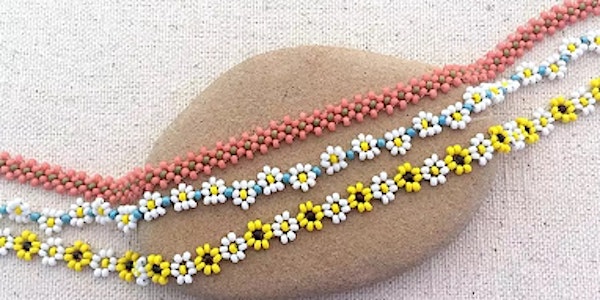 The Art of Beading @ September Holidays - NT20220905BEADING
This creative class is about an art form of bead & wire handed down from the Renaissance period to make different types of colourful flowers
When and where
Location
Brahm Centre @ Newton 47 Scotts Road #04-02A Singapore, 228233 Singapore
About this event
WHAT?
This creative class is about an art form of bead & wire handed down from the Renaissance period to make different types of colourful flowers. Seed beads are threaded onto wire and then shaped to create petals, leaves and flowers. To create the beautiful colours and petals of each blossom, you will learn basic beading and wire techniques. It is a simple method that is great for beginner-level beaders. The mastery of this simple technique enables one to create different types of flowers such as Rose, Amaranthus, Violets, Daises, Sunflowers, Pansies and many more. Use these beautiful beaded blossoms to add texture and colour to apparel, handbags, home décor, jewellery and more. This class will also allow us to practice focusing on one's attention, patience & dexterity.
WHO?
Teenagers aged 10 and above
Please note that places are limited and a minimum of 10 participants is required to start the class.
WHEN?
Monday, 5 September - 3pm-5.30pm
WHERE?
Brahm Centre @ Newton, Level 4, Mindful Hall
____________________________________________________________________________________
Course fee:
Regular Price: $20.00 per person
SPECIAL 10TH ANNIVERSARY PROMOTION: 50% Discount @ $10.00 per person
Notes:
Please take note that payments for courses are non-refundable.
By registering for this course - I permit Brahm Centre to post photographs of enrichment activities on social media.
Trainer Bio:
Ms Lushani started making seed bead flowers about 20 years ago. She came across a spectacular flowers display at a European hotel which sparked her interest. She did a lot of reasearch and found a good teacher who taught her how to make these flowers. She loves how tiny seed beads are woven to become petals, and petals become a flower, and each flower becomes part of an art piece. She can make flowers that are super simple, or incredibly complex and ornate, but each one is unique. She has made beaded flower corsages, included beaded flowers in bridal boquests and flower arrangements. It never fails to add that wow factor she finds in her one-of-a kind creations.