Description
For Women In Leadership
Today's "Managerial Woman" is certainly more prevalent in the business world. However, women today still fall short of their objectives - whether it be in the corner office or even as an CEO - largely because they fail to understand the rules of behavior, the style of communications and the relationships necessary to succeed.

How To Lead And Bring Your Team To Greater Heights?

For Leading and Excel in the New Millennium:
Developing leadership competence can unlock your potential of you and your team.
Discover:
Learn more on self-directed leadership.
How to bring forward transformational leadership?
Why visionary leadership is important?
And more....

If you are an business owner, entreprenuer or management level manager, join us for this exclusive session to find out how can the potential of your business be unlock?

The Art of Leadership for Woman Seminar
Date: 16th August 2017, Wednesday
Time: 7-9PM
Venue: Kaplan City Campus @ PoMo, Level 8 Room 811
Programme Schedule*:
19:00hrs - 19:10hrs: Networking reception
18:10hrs - 20:30hrs: "The Art of Leadership for Woman" by Execourses
20:30hrs - 21:00hrs: Light Refreshments
*Programme schedule is tentative and may be subjected to change without prior notice.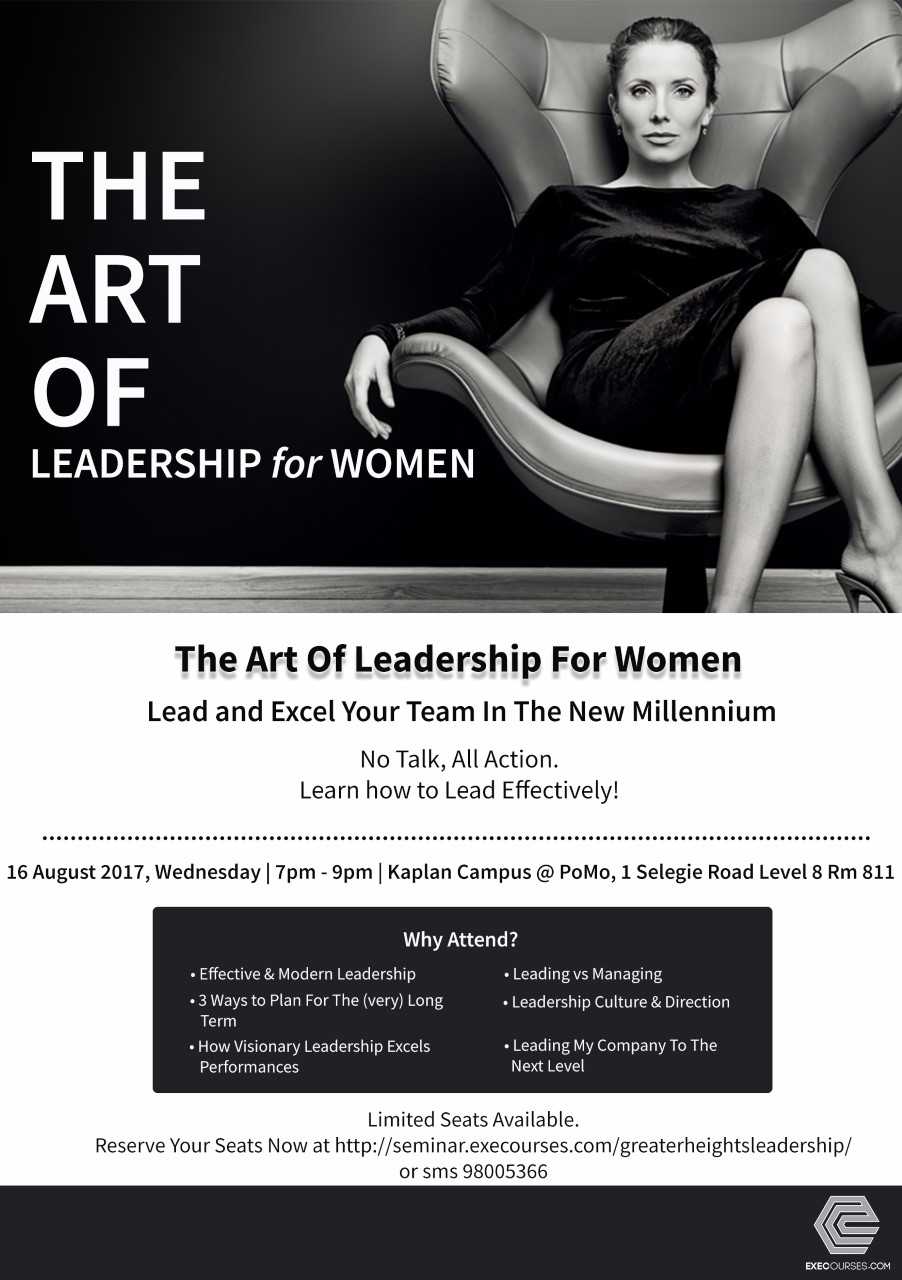 #ArtOfLeadershipForWomen