Sales Have Ended
Ticket sales have ended
Sorry, ticket sales have ended.
Sales Have Ended
Ticket sales have ended
Sorry, ticket sales have ended.
Learn the Lost Art of Spiritual Healing
About this event
Ruqyah, in its most basic form, is the Islamic act of controlled expulsion of spirits or negative energies via incantations of verses from the Qur'an, parts from ad'iyah (supplication) of the Prophet (May Allah's Peace and Blessings be upon Him) and general supplications of healing and support of God. The verses of the Qur'an and the supplications are the main elements of ruqyah, which have proven effective in dealing with spiritual issues.
Before delving into the issue of the Islamic ruqyah, one should acknowledge that Islam commands us to seek plausible explanations and scientific ways of medication when one is ill or mentally afflicted. Only when these avenues have been exhausted and proven to be ineffective can one explore applying the practise of ruqyah as a process of healing.
Whilst central to the spirit of Islam, these practices has sometimes been viewed controversially due to the nature of ruqyah and its intention of removing harmful elements and spirits from a persons physical self. With the knowledge gained within this course, such perceptions will be purged, Insh'Allah, as the purity of the objectives of ruqyah becomes clearer.
Islam maintains that the blessing of health is a divine grant from God that should be preserved and looked after, and it is incumbent upon us to ensure we remain in the best of spirits and health always, for ourselves, and for us to contribute positively to the people around us.
Insh'Allah, in this course, students will learn the theoretical leanings of ruqyah, the etiquette of practising it, the principles behind it, and its practical applications.
This edition of The Art of Ruqyah will be conducted in a workshop format, on Saturday and Sunday, 9 and 10 October, 2021 from 2pm to 5pm.
Register NOW: https://SimplyIslam.sg/Ruqyah
Course Details
Name: The Art of Ruqyah: Spiritual Healing from an Islamic Perspective
Date: 9 and 10 October, 2021 (Saturday and Sunday)
Time: 2 pm - 5 pm
Format: Workshop
Teacher: Ustadh Muhammad Salleh
Texts: Notes
Medium of Instruction: English
No. of Lessons: 2 lessons over One Weekend
Fee: $100/-
Venue: SimplyIslam.sg (152 Still Road, Singapore 423991)
Requirements
This course is open to all, of ages 18 and above. Basic knowledge, exposure or familiarity to Islamic knowledge is not required. Ability to read Al-Qur'an/Arabic is an advantage.
About the Teacher
Ustadh Muhammad Salleh is a graduate of Madrasah Aljunied Al-Islamiah and completed his full-time pre-university studies at the madrasah. He also studied at the Universiti Kebangsaan Malaysia and Al-Azhar University in Cairo ,Egypt. He is an accredited Asatizah certified by the Islamic Religious Council of Singapore and the Asatizah Recognition Board. He was SimplyIslam's Arabic Language Coordinator and Course Coordinator and regularly conducts translation and interpretation assignments (Arabic/English).
He has taught Islamic studies to tertiary students at SimplyIslam's weekend Islamic school. He has a flair and deep interest for Prophetic healing and medicine and regularly conducts SimplyIslam's popular "Prophetic Healing" course.
He is currently the Director of Academic Operations at SimplyIslam. He is proficient in Arabic, English and Malay. He is married with 2 children.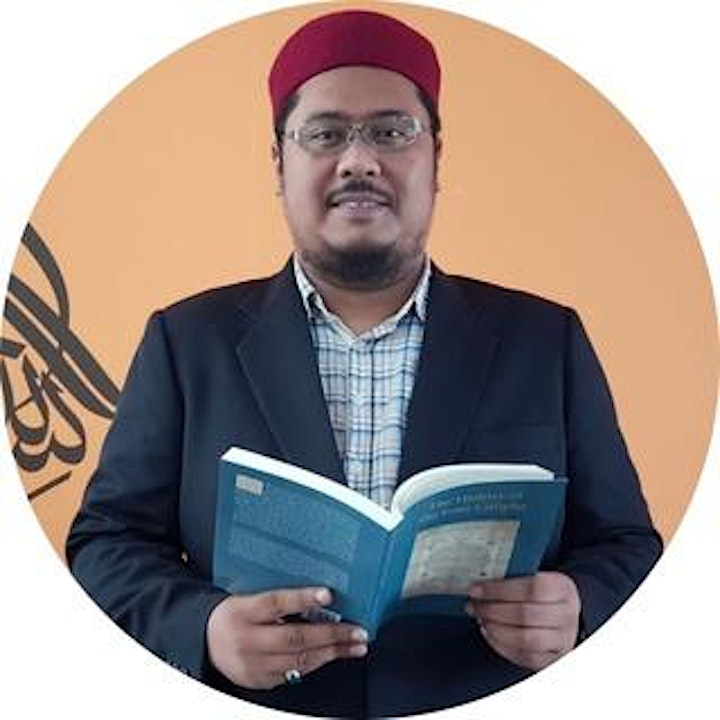 Organiser of The Art of Ruqyah: Spiritual Healing from an Islamic Perspective
Traditional. Progressive. Dynamic. Experience the Beauty. SimplyIslam.
The As-Siddiq Centre for Islamic Studies Pte Ltd, commonly called SimplyIslam, is a private organisation dedicated towards education, social & community development, literary services and humanitarian services to facilitate progression of society. SimplyIslam is committed to the retention of tradition, culture & esteemed values whilst integrating contemporary challenges facing humanity today.  SimplyIslam's mission reflects its fresh and innovative approaches to communicate the beauty of Islam, whilst being deeply rooted in Islamic Sunni traditions, with a progressive & dynamic approach to modern life.