Description
Interested to solve real-life business problems, learn financial skills, and develop business acumen?
Join us for the summer internship program,
"The Associate" (May 18 - June 20)
Mondays to Fridays (9 am to 6 pm)
Venue: Great Eastern Centre
Minimum participation age: 21 years old
The Associate will be partnered with Millennium Group and Dester Beer.
The Associate is a 4-week long program where individuals will be
- Exposed to business problems
- Acquire financial knowledge
- Learn about the financial industry
- Be equipped with valuable life skills that cannot be learned in the classrooms.
- Obtain financial certifications
- Develop bonds that last a lifetime.
&
- Network with corporate sponsors for possible career opportunities!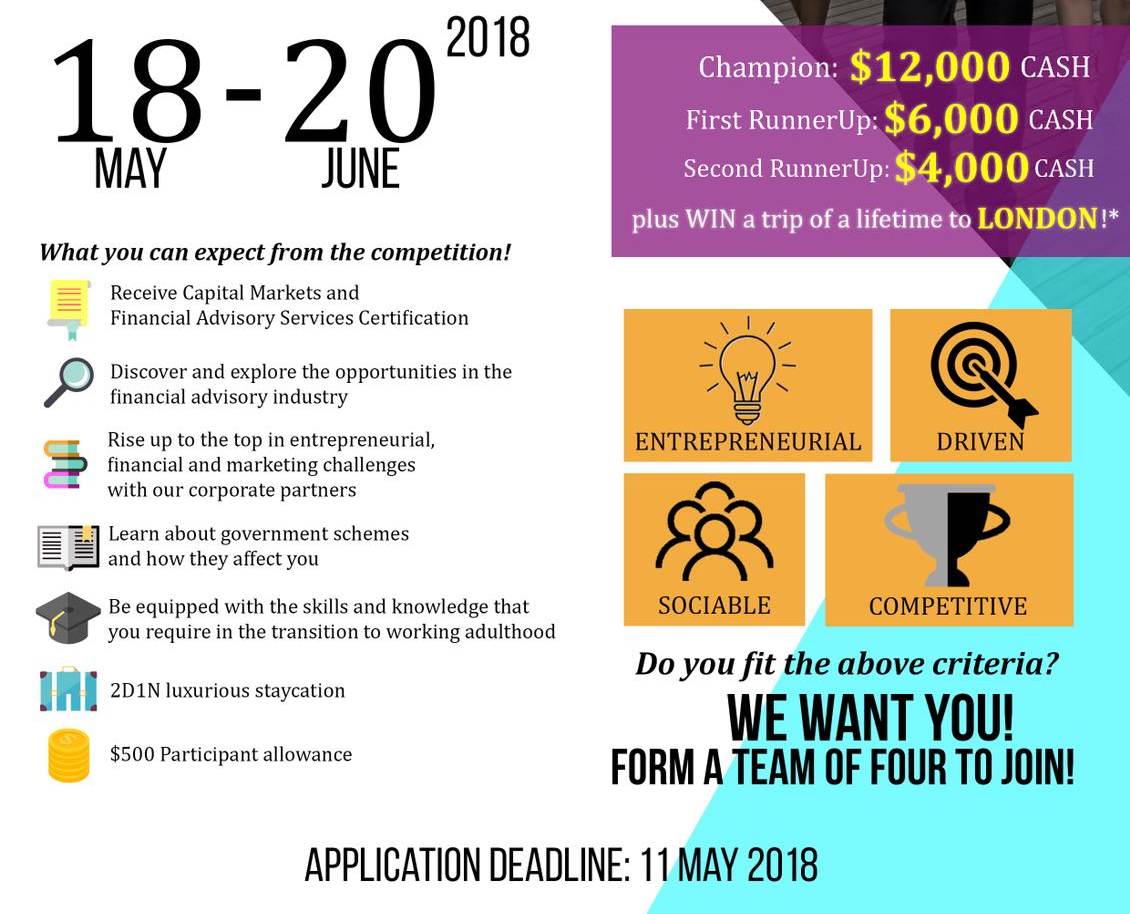 To Participate:
Form Teams of 4 individuals who are excellent negotiators, presenters, and business-minded people to take part and win the grand prize of $12,000!!!
1st Prize: $12,000
2nd Prize: $6,000
3rd Prize: $4,000
Plus WIN a trip of a lifetime to London (terms and conditions apply)
$500 Participation allowance given to each participant
Participation is FREE
Apply now at
www.TheAssociateSG.com
Referral Code: JC
Application Deadline: May 11, 2018
Click the link for Registration of Shirts and Meals
(Under Remarks section, type "JC")
https://tinyurl.com/theassociate5
See you all there!!! :)