Description
Congratulations - you're pregnant!
What can parents expect from this workshop?
Hear from doctors & experts in the medical field!
Get a free goodie bag for every registered couple (worth $50)!
Tea & Refreshments provided!
Topics include:
Cord Blood Banking & You by Diana Pwa, Stemcord Singapore,
Planning for Successful Breastfeeding by Ellen Nepilly, IBC Lactation Consultant &

Dr Sear's Certified Health Coach,

Breast Health: Mastitis and what to do when you feel lumps in their breast by Dr Anthony Chang, Breast Oncoplastic Surgeon, Singapore Medical Group (SMG); and
Delivery options and what happens during delivery by Dr Claudia Chi, Obstetrician & Gynaecologist, Singapore Medical Group (SMG).
Register today! For enquiries, please contact us at 6235 0688 (Mon to Sat, 10am to 8pm).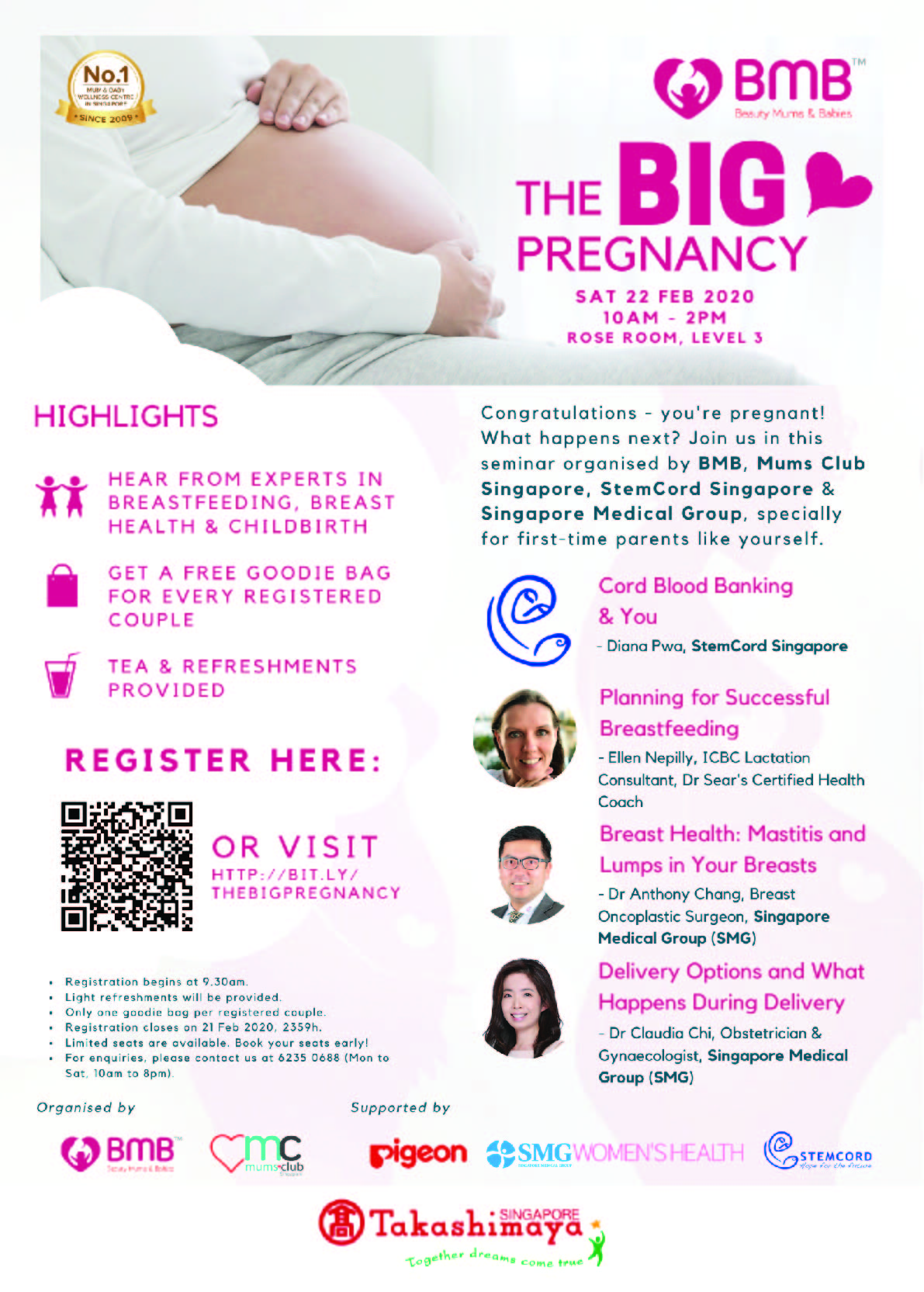 Registration begins at 9.30am. Light refreshments will be provided. Only one goodie bag per registered couple. Registration closes on 21 Feb 2020, 2359h. Limited seats are available. Book your seats early!