About this Event
The fourth industrial revolution is accelerating the pace of change like no other time in history. The thread that holds this all together is digital. But as organisations transform, they realise that it is so much more.
Central to success in the digital era is how our human capital resources are deployed, managed and recognised.
Whole business transformation is demanding a multi-faceted approach to preparing businesses for success as we enter the new decade. At the heart of this is the changing face of the workforce.
There is a notable shift in the mix of our workforce. Terms like Blended Workforce, Invisible Workforce, and Contingent Workers are becoming more common. The rise of this less traditional, non-permanent workforce is the mega-trend for the 2020s.
According to the latest Deloitte Human Capital Trends Survey, one third of respondents employ so-called 'alternative workers' extensively. This number is set to increase massively in the next five years.
Professionals and permanent Talent are opting out of corporate life. Instead, they prefer to embrace a more digital, nomadic lifestyle so they can support their customers in a more flexible way.
On the other hand, organisations are starting to experience the true value of independent workers, leading to a rethink of the ideal 'workforce mix'.
If this is not at the top of your agenda, it will be very soon as the revolution of the blended workforce intensifies.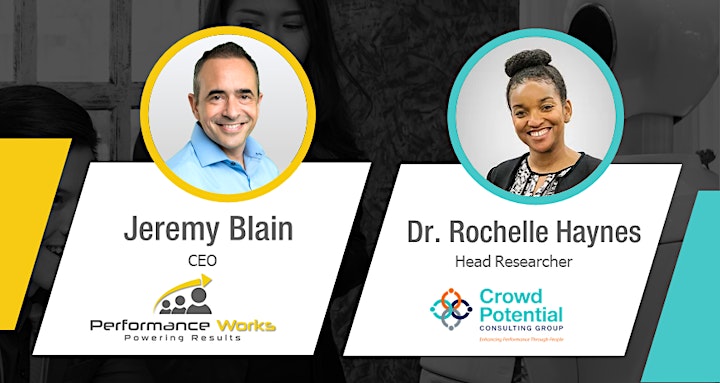 Jeremy Blain is an award-winning business leader, recognised by ACQ5 as an International GameChanger™ , and a human capital expert. He is also CEO of Performance Works International, a professional consultancy that helps traditional organizations transform into dynamic businesses ready for the demands of the future. Over the past 20 years, Jeremy has supported businesses in most major markets in the world. He has helped leaders and teams drive cultural shifts that respond well to the fast-changing digital era. Jeremy lives in the UK.
Dr Rochelle Haynes is a qualified and published HR professional, consultant and speaker. Originally from Barbados, she has a demonstrated history of working with public and private sector organisations, both locally and internationally, in the fields of Accounting, HRM and International Business, and holds a PhD in International Human Resource Management. Rochelle is also the founder and principal partner Crowd Potential Consulting Group and delivers specialist workshops and interactive sessions across different regions including Europe, Latin America and Asia.
Dr Rochelle Haynes and Jeremy Blain launch a groundbreaking, unique research in this area to get under the skin of what is really happening now in 2020, from both the corporate point of view and the view of independent workers from across 6 regions and over 30 countries.
We are proud to exclusively launch this research across select locations and events in SE Asia in February 2020.
The events will be interactive, with the research results revealed, leaving plenty of time for sharing and discussion.
Co-run by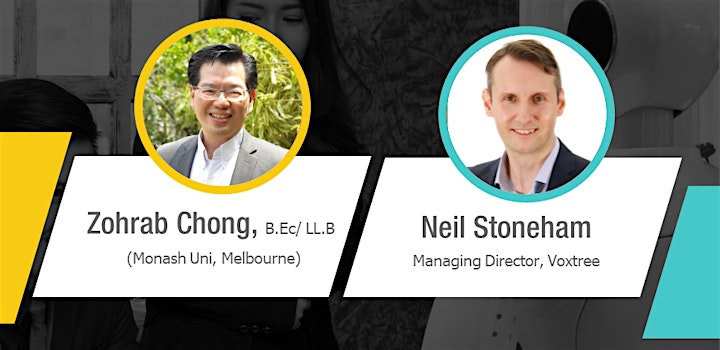 Zohrab has many years of expertise in both financial institutional industry and people development industry. He served and delivered learning programmes including train the trainer certification across the region namely in Indonesia, Hong Kong and Singapore. Zohrab's exposure in people management includes managing a direct team of 2 up to a team of 25 local and regional project teams. In the area of digital transformation, he had in his tenure with the Bank taken on the project lead in planning, designing and delivering the Future Ready Skills programme (first phase) within 4 months from ideation. He coaches and mentors many in empowering self development for success; his passion is to enable business transformation to happen through people development.
Neil Stoneham is the managing director of Voxtree – an international communications consultancy based in Kuala Lumpur. Originally from the UK, he trains people how to write and speak in a way that helps them do business better. He also writes for companies to make their messaging truly compelling; free from all the jargon and clichés that make much of today's business communication ineffective.
Neil works with professionals from diverse sectors such as auditing, embassies, hotels and banking. Clients include British Embassy, Shell, Mazars, Hard Rock and Hilton hotels.
Previously, Neil wrote for the Bangkok Post and Daily Telegraph, and taught at two top international schools in Asia.
The afternoon session in Kuala Lumpur will cover:
Defining the independent workforce now and for the future
Background to the research and main results
Summary of supporting Digital Nomad / independent worker interviews from across continents
The opportunities and gaps to focus on - For Business and HR / Human Capital leaders as they evolve their blended workforce for the future
The opportunities and gaps for the contingent workforce in their collaboration with Enterprise
Online polling for in-the-room temperature checks and discussion points
Networking to further share experiences, challenges and ideas for action