Description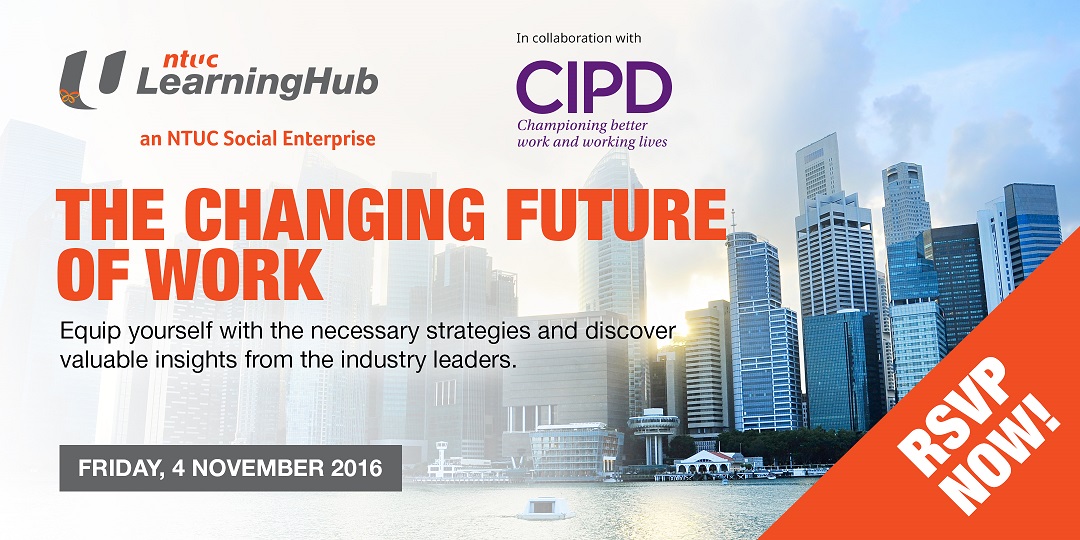 The workforce has become more diverse with different generations and nationalities working alongside each other. People are retiring later. With disruptions happening faster than before, what are the risks of not reskilling our people fast enough? How do we train the future business leaders of the next decade? What does this all mean for your organisations' future?

Clearly the future of work is getting very complex and is driven by many powerful evolutionary and revolutionary forces. The mega trends are fundamentally reshaping our work environment. How do we deal with these complex issues?

Join us, NTUC LearningHub (LHUB) and Chartered Institute of Personnel and Development (CIPD), and discover valuable insights from the industry leaders.
For more infomation, visit http://ntuclearninghub.com/pages/the-changing-future-of-work