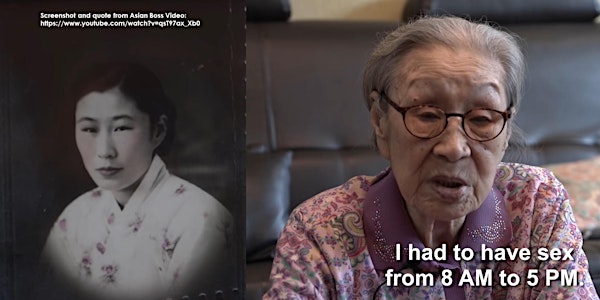 The Comfort Women of Singapore Walking Tour
They struggled to survive so they could tell their story. Come and listen to their harrowing tales which we should never forget...
By Uncle Chris Walking Tours
Date and time
Saturday, February 18 · 9am - 12pm +08
Location
Outram Park MRT Station (EW16) 10 Outram Road Singapore, 169037 Singapore
About this event
This is a "Dark Heritage" tour – meaning this tour carries a dark history that some of us may well want to forget. We shouldn't. Comfort women is a subject well-known (and well-spoken) in some countries like South Korea and elsewhere.
In Singapore, this subject may well be a taboo – but, really, it isn't. It happened right here in Singapore too – From Teo Hong Road, all the way to Jalan Jurong Kechil - and all the way down to Pulau Blakang Mati. "Sook Ching" is a term well-taught in schools, but "comfort women" is hardly ever mentioned. Even "infant massacre" receives more exposure – especially on Battle of Singapore tours.
Our tour today will focus on where, how, why and what did they do before, during and after the war. The catalyst for this tour is Professor Kevin Blackburn's book "Comfort women of Singapore" (which is just recently released). On our tour, we'll pay our respect to the late Kim Bok-Dong who once worked as a "comfort woman" right here in Singapore. See video here.
Meet me at 9am at Outram Park MRT, Exit H, on the 18th February 2023 (SATURDAY). This tour will end at one of the former "comfort houses" (where soldiers used to take their turn at the comfort women) at Jalan Jurong Kechil. It may sound sinister – it was…
Note:
We do the worldwide practice of tipping at the end of the tour.
We also reserve the right to accept or reject habitual late cancellations and No Shows.
Do not sign up for this tour if you are not sure of your schedule. Please understand this method of booking platform can only perform its best with your full sincerity and graciousness. Sign up only when you are sure of your schedule.
About the organizer
Nostalgic, entertaining, informative, and dare-we-say – even educational!