The Enabling Festival 2019 - Panel Discussion: Dementia in Art & Film (English)

Saturday, 7 September 2019 from 15:00 to 16:15 (Singapore Standard Time Singapore Time)
Event Details
Dementia in Art & Film (English)
Film is a powerful medium and art form that can help in the encouragement of social awareness and understanding - essential for the development of positive social change. The theme of dementia surfaced both in mainstream and independent cinema in recent times.
Join award winning filmmakers Boo Junfeng (Sandcastle), Ellie Ngim (Run Chicken Run), actor Peter Yu (A Land Imagined) and moderator Tzang Merwyn Tong for this engaging and insightful panel discussion about the role of art and flim in dementia. They will discuss, how film as an art form, can contribute and shape society's understanding of Dementia, an issue that is still very much taboo in Asian society.
Moderator: 
Mervyn Tzang 
Mervyn Tzang, is a Singaporean independent filmmaker known for offbeat films often set in surreal environments. His films include Faeryville (2015), V1K1 (Gold Remi Award at Houston WorldFest 2011), A Wicked Tale (World Premiere at Rotterdam International Film Festival 2005) and e'Tzaintes (Opening Night Film at Berlin Asia Pacific Film Festival 2003).
A graduate of the 2005 Berlin Talent Campus, Tzang's works have traveled to critical acclaim and full house crowds in film festivals in Rotterdam, Montreal, Berlin, Potsdam, Munich, Tel Aviv, Lund, and Leeds. His works were featured in publications like Res, Cinependent, Montreal Mirror, Fangoria and Rue Morgue. Tzang is a former journalist/ film critic for FiRST in SPH Magazines. He has also worked as an advertising copywriter and consultant in creative agencies. He has a deep passion for storytelling and is currently an educator.
Panelist: 
Boo Jun Feng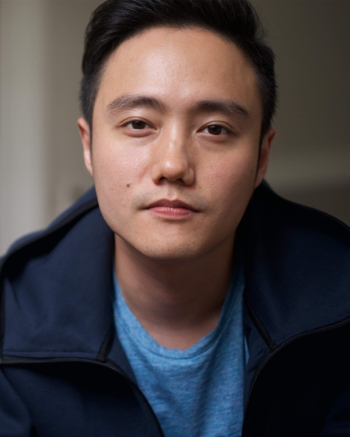 Boo Junfeng (b. 4th Dec 1983) has written and directed 2 feature films – SANDCASTLE (2010) and APPRENTICE (2016), and several award-winning short films.
APPRENTICE premiered in 2016 at Cannes Film Festival's Un Certain Regard section. It has travelled to more than 80 film festivals around the world, won numerous awards and is distributed in territories such as the US, Canada, the UK, France, Ireland, Poland, Mexico, Turkey, Greece, Thailand, Hong Kong and Singapore. In 2017, it was Singapore's official entry to the Academy Awards' Best Foreign Language Film category.
SANDCASTLE, his debut feature film, was the first Singapore film invited to Cannes Film Festival's International Critics' Week and was listed by The Wall Street Journal as one of Asia's most notable films of 2010.
Boo's works often humanizes large topics such as identity, memory and sexuality, using personal and intimate narratives. He was the youngest filmmaker invited to be a part of the SG50 anthology 7 LETTERS, an omnibus film commissioned to commemorate Singapore's 50th year of independence.
Ellie Ngim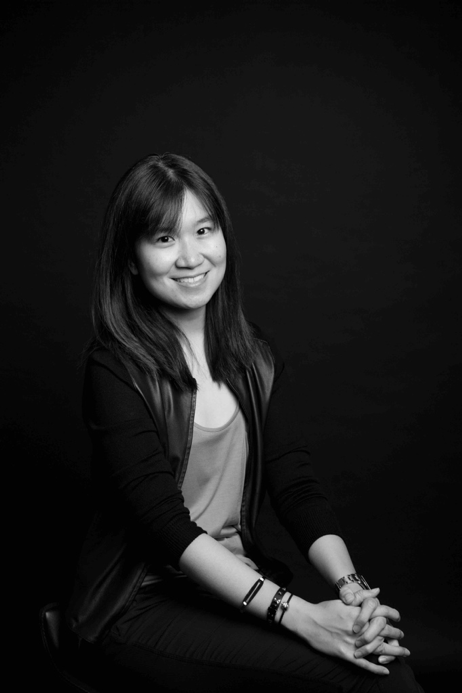 Ellie is a Film and TVC director and producer, with over 5 international film festivals' screening and a Gold Effies. She also currently runs Bert Pictures and BeVRR, a production services company for Feature Films and TV with presence in Singapore and Indonesia, and immersive technology respectively.
A graduate in Finance from the London School of Economics, Ellie spent 8 years in the Banking industry where she was awarded the ARC Excellence Awards 2011 & 2012, the highest tier award in Citibank for innovation and new partnerships. She was also the directing fellow at the Asian Film Academy in 2015 – a prestigious regional film program hosted by the Busan International Film Festival.
She has worked with different clients regionally and more recently, she is also one of the lead producers of a HBO anthology narrative series spanning 8 countries, 8 directors and 8 different stories.
Peter Yu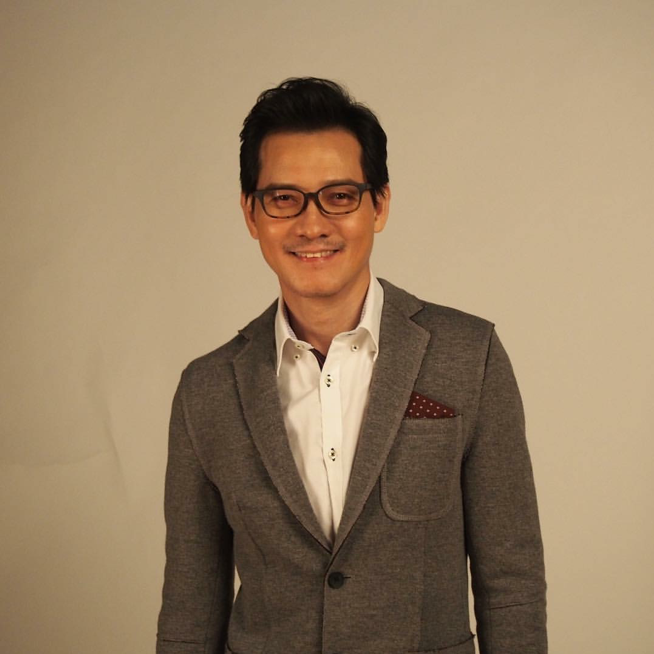 Peter Yu (Yu Hongrong) is a veteran Singaporean actor who was awarded the prestigious Star Award for broadcast TV. Having played in many award-winning television series since the early nineties, Peter has amassed an impressive body of work, ranging all genres, and is well-loved by his fans who have grown up watching him over the years. More recently, he has ventured into films and starred in the short film "For We Are Strangers" (2015), which premiered at the 20th Busan International Film Festival. 'A Land Imagined' (2018) is his debut role in a feature film.

Photography & Filming Consent
Please note this event is being recorded and photographed. By registering for a ticket, you indicate your consent to be photographed or filmed by Enable Asia, and for the organisers to use such images for marketing purposes.
When & Where

National Design Centre
111 Middle Road
Singapore 188969
Singapore

Saturday, 7 September 2019 from 15:00 to 16:15 (Singapore Standard Time Singapore Time)
Add to my calendar
Organiser
What does dementia sound like?
The Enabling Festival (6-8 September 2019) is in its second run this year. Our focus is on sound (in the form of hearing), one of the five senses. Sound has significant impact on persons with dementia in terms of their quality of life.
This three-day community festival is a kaleidoscope of multidisciplinary activities in the areas of art, music, design, theatre, film, dance, medical forums and hands-on workshops. Through these programmes and activities, we hope to showcase the potentialities in enabling persons with dementia to enjoy a better quality of life.
The festival also shines a spotlight on caregivers, who are often the invisible heroes and provides possibilities for caregivers' respite and solace through many interesting activities. There are many activities for caregivers such as Sharing Sessions, Meditation and Breathing workshops and even a Silent Disco Party, amongst many others.
This collaboration between Enable Asia, DesignSingapore Council, National Design Centre, OneMaker Group, Project We Forgot, Alzheimer's Disease Association (ADA), ARUP, BLOXAS Architects and the support from Our Singapore Fund (OSF) and the Agency for Integrated Care (AIC) allows the second edition of the Enabling Festival to leverage on how design, art and technology can make an impact in enabling persons with dementia, their caregivers and improve the quality of their life as we aspire to be a dementia friendly community.
Date: 6 – 8 September 2019
Time: 11 am – 9pm
Venue : National Design Centre
Address : 111 Middle Road Singapore 188969
To support the dementia community, please visit: https://give.asia/campaign/enabling-festival-dementia
For the full festival programme, please visit: https://bit.ly/2HyoooT