The Enabling Festival 2019 - Talk: Importance of Financial Planning for Car...
Description
Talk: Importance of Financial Planning for Caregivers (English)
The sacrifices you have made to look after your family member's needs are truly praiseworthy. You may have consciously chosen to give up on promising life's opportunities so as to dedicate yourself to looking after them. In the process, you may also have pushed your future wealth considerations to the back burner.
However, even though you may be in a catch-22 situation where you are balancing the needs of your family and that of your future well-being, the repercussions of postponing your financial plans may come back to haunt you. Financial Planning for caregivers are even more critical than before due to pressing issues of rising medical inflation and longer life expectancy. Every dollar intentionally set aside and planned for today grows and provides for you when you need it the most.
Specially for caregivers, this talk addresses the financial concerns of caregivers followed by a complimentary financial health clinic for attendees.
This session will give you clarity in the following areas:
1. Protecting Your Financial Responsibilities as a Caregiver
2. Evaluating Your Cashflow to Plan for Your Future Self
3. Identifying and Plugging Critical Gaps in your Financial Portfolio

About the speaker: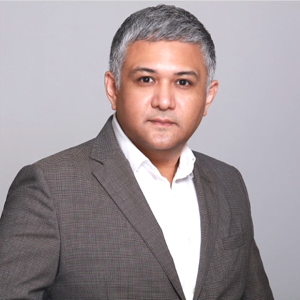 Brian Matthew Ho
Associate Director, Cynosure Group
With over 20 years of professional experience, Brian is noted for his skills in financial advisory and sales management. Working with clients on their personal wealth, Brian develops bespoke solutions to address their financial concerns and objectives. Coupling strategic thinking and resourcefulness, he makes it easy for his clients to envisage their desired lifestyle outcome and to work on financial strategies to achieve their goals.
Working in a leading financial advisory firm, Brian leads a team of financial consultants who are actively involved in corporate and public financial seminars as well as in legacy planning for individuals, families and business owners.

Photography & Filming Consent
Please note this event is being recorded and photographed. By registering for a ticket, you indicate your consent to be photographed or filmed by Enable Asia, and for the organisers to use such images for marketing purposes.