Description
Talk: Will Writing (Mandarin)
This is a frank discussion about end-of-life issues (such as your personal welfare and healthcare arrangements, asset distribution as well as other wishes). Not having a will inconveniences and even causes turmoil for your loved ones when you lose your ability to make decision(s) or pass on. By making your wishes known in advance and ensuring that your affairs will be in order even after your passing, you can put your mind at ease as you enjoy your golden years.


Plan for your future with this talk that aims to educate you on issues relating to end-of-life preparation – personal welfare and healthcare, as well as property and affairs.


遗嘱讲座
通过这个讲座,您可以了解做遗嘱的重要性和过程, 并且也近一步的了解遗嘱认证书和遗产委托书与公积金的分配。
About the speaker: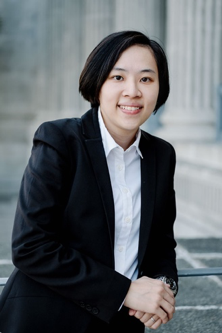 Low Seow Ling, Associate Director, Eden Law Corporation
Seow Ling believes that legal representation should be within every individual's reach. She plays her part in achieving this lofty goal by offering equitable, affordable and sustainable access to her legal services.
Fluent in Mandarin, Seow Ling represents many PRC and Taiwanese nationals in their matrimonial matters.
Seow Ling is especially interested in the area of Estate Planning. She particularly enjoys formulating sustainable estate planning solutions for families with elderly individuals, clients suffering from dementia and other intellectual disabilities.
Professional Memberships and Appointments
Member, Law Society of Singapore
Member, Singapore Academy of Law
Assigned Solicitor, Legal Aid Bureau
Volunteer Lawyer, Assisted Deputyship Application Programme (ADAP), Ministry of Social and Family Development

刘晓霖律师, 副主任, Eden Law Corporation
刘晓霖律师认为,法律代理应该在每个人的范围内。
她通过提供公平,负担得起和可持续的法律服务来实现这一崇高目标。
晓霖精通中文,代表许多华人的婚姻事务。
晓霖对遗产规划领域特别感兴趣。 她特别喜欢为为年长者与有老年人的家庭,患有痴呆症和其他智障的客户制定可持续的遗产规划解决方案。
Photography & Filming Consent
Please note this event is being recorded and photographed. By registering for a ticket, you indicate your consent to be photographed or filmed by Enable Asia, and for the organisers to use such images for marketing purposes.