Multiple Dates
The Enabling Festival 2019 - Workshop: Ukulele Jukebox (English)
Description
Workshop: Ukulele Jukebox (English)
Spend 60 minutes and find out more about the humble ukulele!
Learn the basics, including tuning, strumming and keeping rhythm. When you are done, you'll be playing and singing your favourite songs! With the happiest instrument in the world, not only do you walk away with a smile, but more importantly, you receive a life skill that you can share with others.
Don't worry if you think you are not musically inclined. All you need is your enthusiasm.
Playing an instrument-
1) Improves memory, cognitive and motor skills
2) Refines your time management and organizational skills
3) Boosts listening skills
4) Sharpens your co-ordination and concentration
5) Reduces stress and anxiety
6) Helps us make new friends.
*Participants are encouraged to bring their own ukulele.
About the artist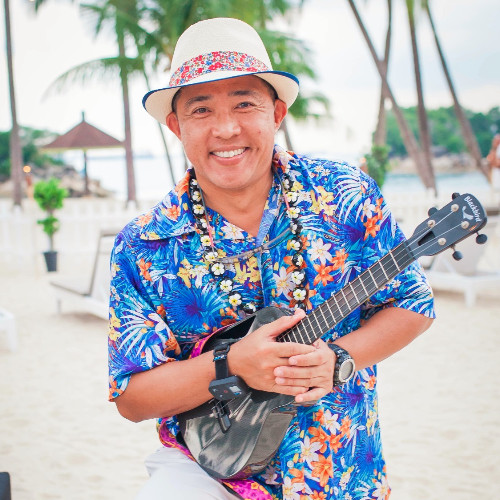 Mervyn Goh is a familiar face in the arts and entertainment circle. A hit with families & kids, Mervyn has hosted Family Day Events and countless TV shows including the Gold Medal Winner (New York Festivals 2000) 'The Big Q' for Mediacorp's OKTO. In 2000, Mervyn started Imaginarts, with the focus on on Arts, Education & Consultancy. His fun, affable and warm personality has also led to him becoming an Ambassador for community projects, including CSR & CIP events. Establishments include BEYOND Social Services, Wave House Sentosa, Margaret Drive Rainbow Centre & Boshack Outback (Western Australia). Work aside, Mervyn finds time to indulge in playing the Ukelele, waterskiing, scuba diving and tennis.

Photography & Filming Consent
Please note this event is being recorded and photographed. By registering for a ticket, you indicate your consent to be photographed or filmed by Enable Asia, and for the organisers to use such images for marketing purposes.