Description
At this year's Singapore FinTech Festival (SFF) 2018, one of the conference themes is "Opportunities in ASEAN". The FinLab will be expanding on this theme at our Lab Crawl held at thebridge!
As Singapore embraces globalisation in today's digital age, both startups and businesses - especially SMEs - have seen the need to transform their business models to quickly expand beyond local shores, and into ASEAN. The FinLab has strived to be that catalyst to spark and enable such transformation.
Join us as we hear different perspectives about regionalization - from startups, SMEs, corporates, government, and others.

We will showcase some innovative technologies - both in FinTech and in other deep tech areas - that have already expanded into the region, and can enable your business to go regional!
We will also share how The FinLab itself, as a 5th Generation accelerator with regional ecosystem connections and a strong pool of domain experts and mentors, looks to bring its unique innovation programme to SMEs and startups all across ASEAN.
Register your place now, as slots are limited!

Agenda
4:00 – 4:05PM: WELCOME AND OPENING SPEECH (5 mins)
4:05 – 4:15PM: OUR JOURNEY TOWARDS REGIONALISATION (10 mins)
"An SME Story from The FinLab Cycle 3"
4:15 – 4:35PM: CATALYSING INNOVATION IN ASEAN (20 mins)
"Regionalisation: Challenges & Opportunities"
4:35 – 4:45PM: OUR FIRST STOP IN ASEAN (10 mins)
"The FinLab ...... "
4:45 – 4:50PM: CLOSING (5 mins)
"The Way Ahead: FinLab 2.0"
4:50 – 5:15PM: TECH SOLUTION SHOWCASE & TOUR OF FINLAB & BRIDGE COWORKING SPACE
5:15 - 6:00PM: DRINKS, DINNER, & NETWORKING
---------------------------------------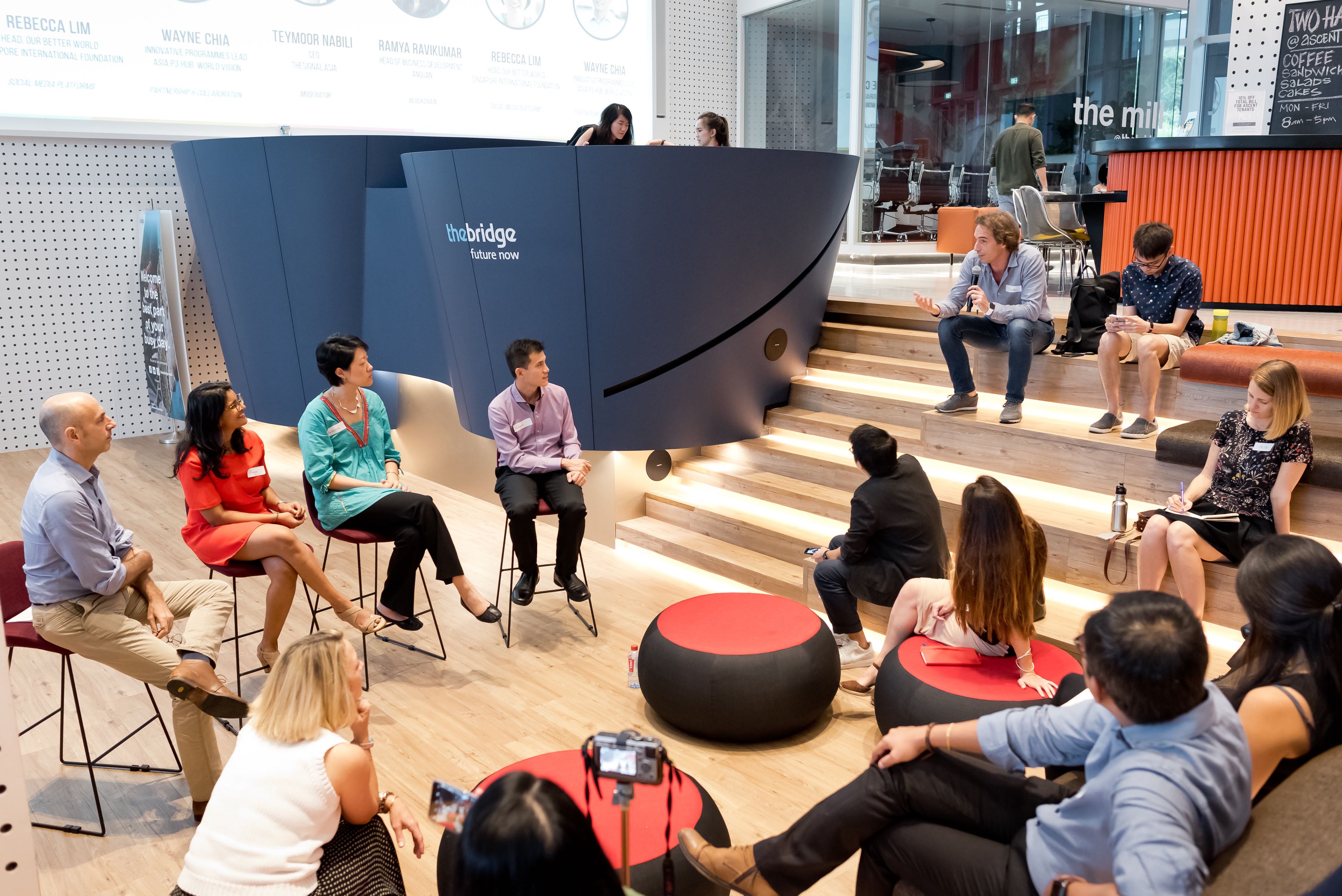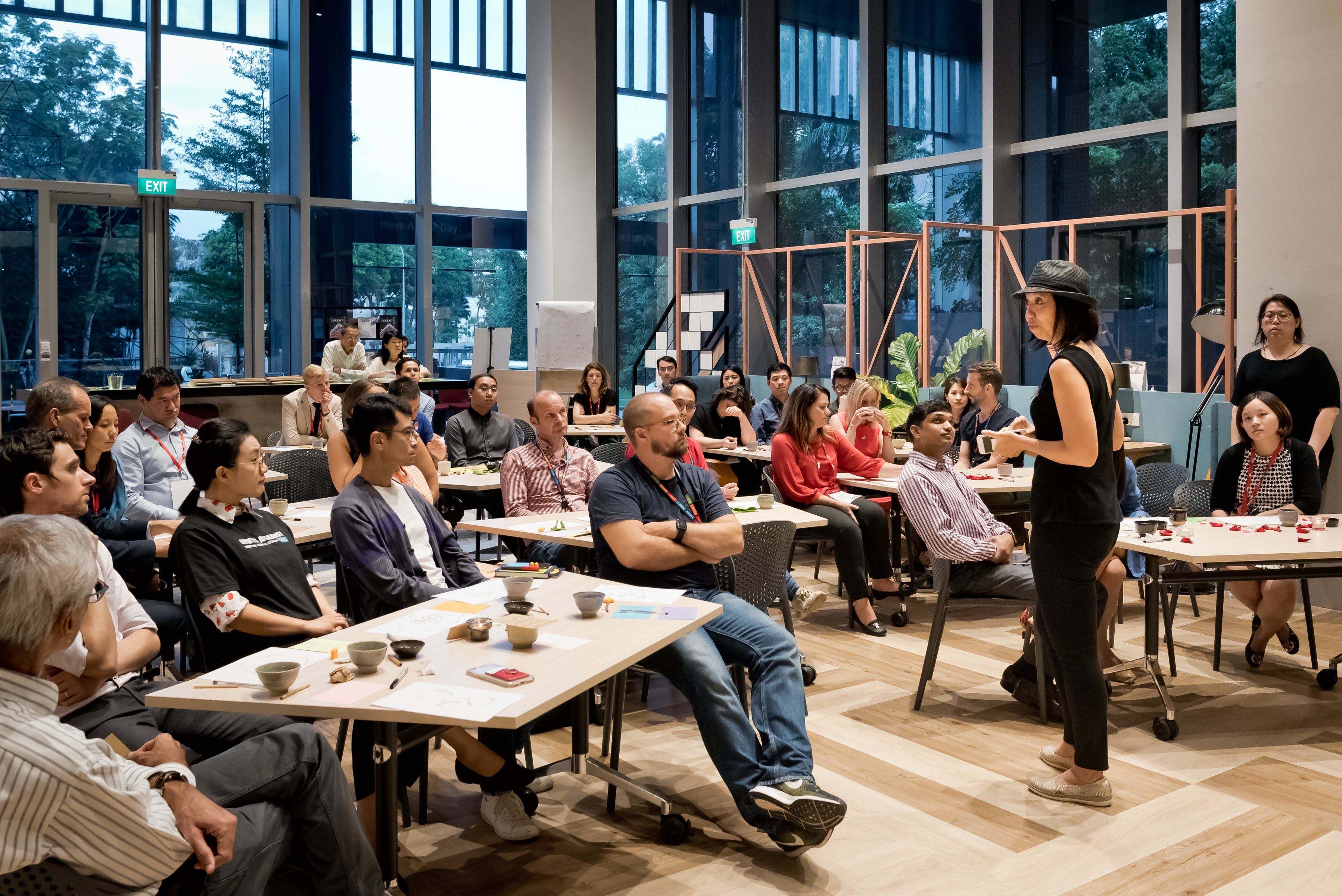 Information of our event sponsor:
Situated in the heart of Singapore Science Park, thebridge at Ascent is a coworking space which breaks the ubiquity of an R&D and technology hub with its vision of a modern workspace. As an extension of Ascendas-Singbridge Group's portfolio of sustainable urban development and business space solutions, thebridge offers hot desks, fixed desks, generous private suites and various shared amenities catered to different workplace needs. The coworking space further extends programmes and content pertaining to social, learning and wellbeing to the public audience in a bid to build community within the Science Park,. Since its inception in October 2017, thebridge has already attracted an eclectic tribe of tech entrepreneurs and corporates, as well as hosted the likes of industry thought leaders like Vitalik Buterin and Gunnar Lovelace. Building on the momentum of its flagship space, thebridge will also be rolling out centres across Asia in a bid to grow a coworking network and will be introduced into China and India by early 2019.