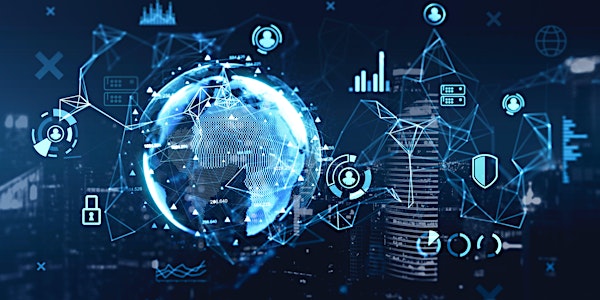 The Future of Hybrid Workplace in Thailand
Thailand Standard Time 8:45 AM-10:15 AM
Refund Policy
Contact the organizer to request a refund.
About this event
Fostering a creative digital workplace with hybrid cloud, multi-layered security and manageability features that complements the Thailand digital economy strategy
Employers and employees in Thailand alike are being compelled to reconsider the nature of their jobs as a result of the pandemic. Companies are increasingly embracing a hybrid work style that incorporates features of working from home and working in an office. Many office workers, according to a study, prefer a hybrid approach as they consider the workplace as an ideal place to meet, collaborate and socialise with colleagues - at least when it is safe again.
When evaluating work-from-home regulations, management must consider the quality of work and overall productivity and the infrastructure, platforms and solutions needed to facilitate this. The correct technological tools are needed to store and analyse data for measuring employee performance, which can be used to incentivise and encourage productivity, engagement and collaboration of a remote workforce.
Flexibility is a crucial component for employees to boost efficiency and remain agile. However, accelerating the power of server processors and cloud instance in the virtual workplace will result in a far more efficient working environment.
It is common to have several devices connected to multiple systems and linked to a defined cloud. While supporting high-speed memory and speedy access, hybrid working is certain to raise power consumption. To cost-effectively offer a reliable remote working experience, it is necessary to have a robust power management efficiency approach.
Remote and dispersed working in a digital environment is built on adaptability, agility and accessibility that demands secure digital infrastructure. Only a strong cyber security system will ensure that the safety of such an organisational setup.
Securing data on the cloud for organisations
As the number of virtual employees increases, so does the number of security vulnerabilities that must be addressed at each endpoint to mitigate risk and lower costs.
Reimagine how teams work and collaborate by redefining work
Remote working allows employees to work more independently with less oversight than traditional working techniques. This has been shown to be beneficial in attracting and keeping employees, particularly millennials with prior experience leading digital transformation initiatives.
Exploring efficient Supply Chain Diversification
With technological improvements, it is now possible to benefit from supply chain diversification in order to generate a larger return on investment, cut operational expenses, and greatly boost innovative ideas.
Increasing the effectiveness of Hybrid Cloud Deployment
Hybrid Cloud will give flexibility, agility, and scalability while also controlling operating costs. Organisations can conform to compliance demands with such constancy, especially in highly regulated industries.
Manage Total Cost of Ownership (TCO)
Many organisations ignore the need of managing the total cost of ownership and building a control system that guarantees power is adequately managed and all systems run smoothly to run a virtual workforce. Once a system's stability has been established, employees will enjoy a positive virtual working environment and increase productivity.
OpenGov Asia is pleased to invite you to an exclusive OpenGovLive! Virtual Breakfast Insight aimed at providing the latest information on delivering practical methods organisations can implement to enjoy a multi-layered security, hybrid cloud and manageability features to support the digital transformation journey. This is a closed-door, invitation-only, interactive session with senior digital executives from Thailand.
OpenGovLive! Virtual Breakfast Insights are concise, to the point, strategic-level discussions designed to bring learning to the highest level! The unique proposition of an OpenGov Breakfast Insight is the integration of cutting-edge insights from our expert speakers and interactive discussion among the participants.
This unique session will present practical case studies to equip Thailand organisations towards the Thailand digital economy plan and will explore:
Latest supply chain diversification practices that will speed up work efficiency and enhance work experience
Remote working drives which run on private cloud and Virtual Desktop Infrastructure (VDI) deployment
Options for an advanced and cloud instance that aided the virtual working experience and connectivity
Importance of putting in place a good power management system which will enable proper management of total Cost of Ownership (TCO) that will save money in the long run
Solid cyber security technologies that will keep the digital infrastructure of the company safe
The most cutting-edge technologies and collaborative solutions that can assist employees in maintaining their productivity
Remote working platforms that are practical than typical workspaces in terms of productivity, engagement, and cooperation
Who Should Attend:
Chief Executive Officers
Chief Experience Officers
Chief Information Officers
Chief Innovation Officers
Chief Strategy Officers
Special Project Officers
Heads Enterprise Architect
Heads of Strategic Planning