Description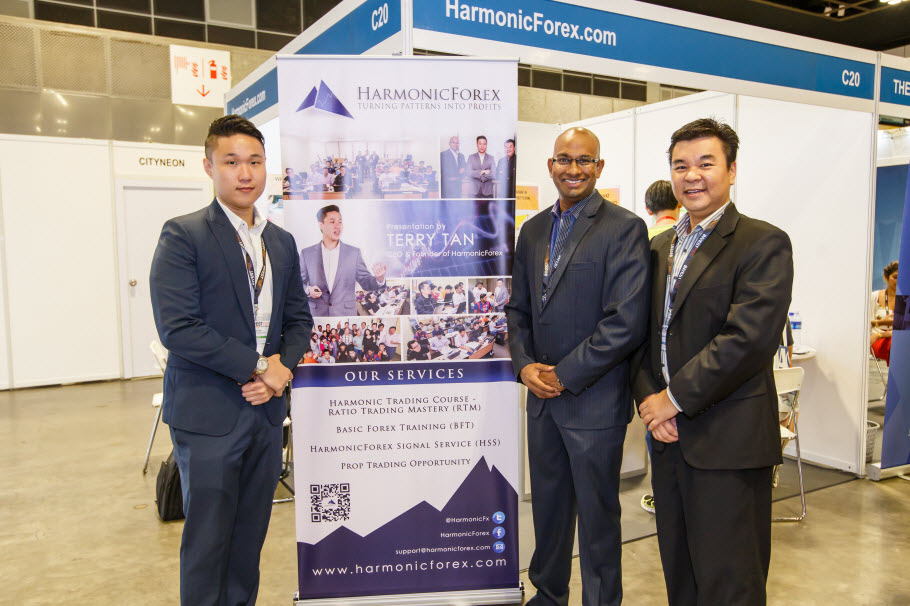 Hi there,
My name is Terry(Left), I am the founder of HarmonicForex.com together with my partners Snehath(Middle) and Boon Hooi(Right).
We are Forex educators specializing in trading the Harmonic Pattern strategy created by Scott Carney.
This strategy of trading patterns has exploded in popularity and it has delivered solid results for us over the past 5 years.
We started our company back in 2011 and we have successfully expanded across asia as of 2016.
What is Harmonic Trading?
Harmonic Trading is a methodology created by Scott Carney that utilizes the recognition of specific price patterns and the alignment of exact Fibonacci ratios to determine highly probable reversal points in the financial markets.
There are till date 4 books written on this topic, you can search for Harmonic Trading books on Amazon to research more on this topic.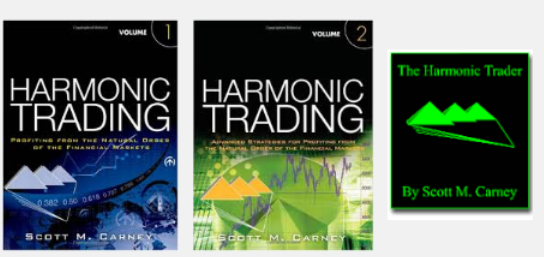 This methodology assumes that trading patterns or cycles, like many patterns and cycles in life, repeat themselves. The key is to identify these patterns, and to enter or to exit a position based upon a high degree of probability that the same historic price action will occur. Although these patterns are not 100% accurate, these situations have been historically proven. If these set-ups are identified correctly, it is possible to identify significant opportunities with a very limited risk.
In short, Harmonic trading is a way of trading that enables us to consistently buy low and sell high(also sell high and buy low) in the financial markets across currencies, futures, stocks as well as most liquid financial instruments.
This is how a typical harmonic setup looks like.
EURUSD completes Harmonic Shark Pattern (April 2016)

Look at the blue zone, that is the zone of entry we can pinpoint using this strategy.
It has clearly defined stop loss and profit targets which is usually a minimum of 1 unit of risk to 1.5 unit of profit.
Check out what happen right after the entry to short at the blue zone
Drop of 200 over pips after pattern completion

The is the power of precision that is rarely seen in other trading systems.
Howrver, we would like to caution that home run trades like this netting us a return of more than 3 times our risk usually only happens once or twice per month.
Usually we achieve a return of 1.5 times our risk in our correct trades.
What is more shocking is that we get about 50% of our trades stopped out over and over again but still stay profitable over the long run.
This is how our trading equity curve looks like for the full year of 2015. (Trading returns plotted into a chart)
150 trades in a year, multiple double digit losing streaks, still acheived positive net returns for a full year!

Why am I showing you this?
In this current social era, you might get bombarded over and over again by other educators who only demonstratre their success through the amount of profits they generate in a single day. It might look something like this.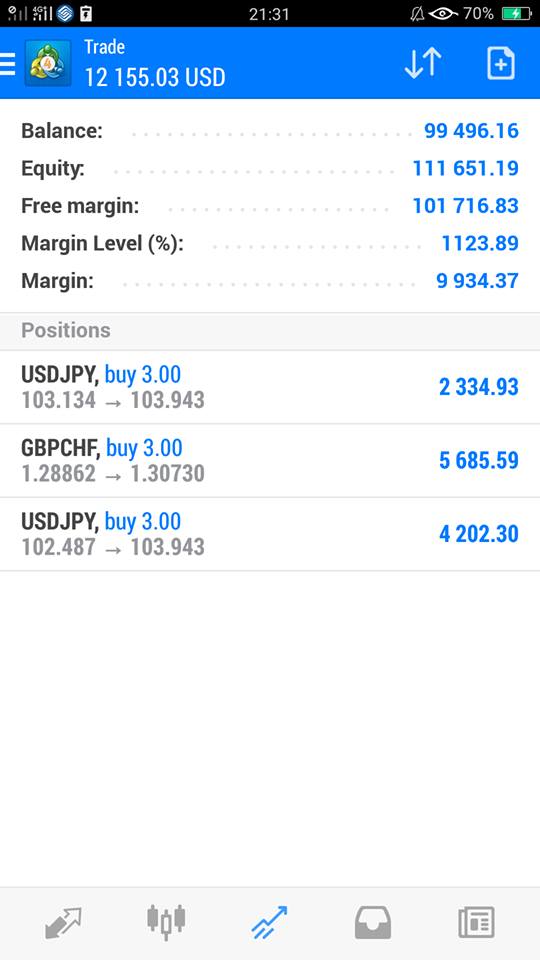 "I made profits of $12000 a day, want to learn from me?"
They will try to mislead you with the amount of profits they make in a single day to entice you to learn from them but this is probably only 1% of their full trading results and what real trading is all about.
Trading is tough, it is about enduring the tough times(string of losses) over and over again before we can even taste success.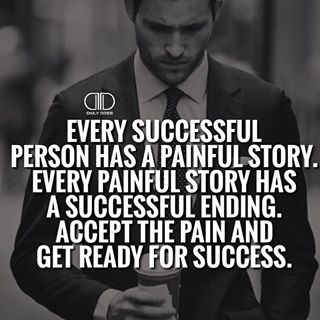 If anyone tells you that trading is easy and you can enjoy a painless straight path to success by learning from them, they are probably not totally transparent in the knowledge they share with you.
We, as 10 year veteran traders in this industry still encounter losing streaks over and over again in our day to day trading.
It hurts, and it is always painful.
It is how we take control our emotional swings, ride our winners out with our strategies and cut our losses promptly that seperates us from the perennial losers.
We are one of the few educators around who show you how our full year trading results look like and we believe in being transparent all the time even if it means getting laughed at when we encounter 10 in a row losses from time to time.
Scott Carney and HarmonicForex
In Asia, we are the only Forex school accreditted by Scott Carney to teach Harmonic trading.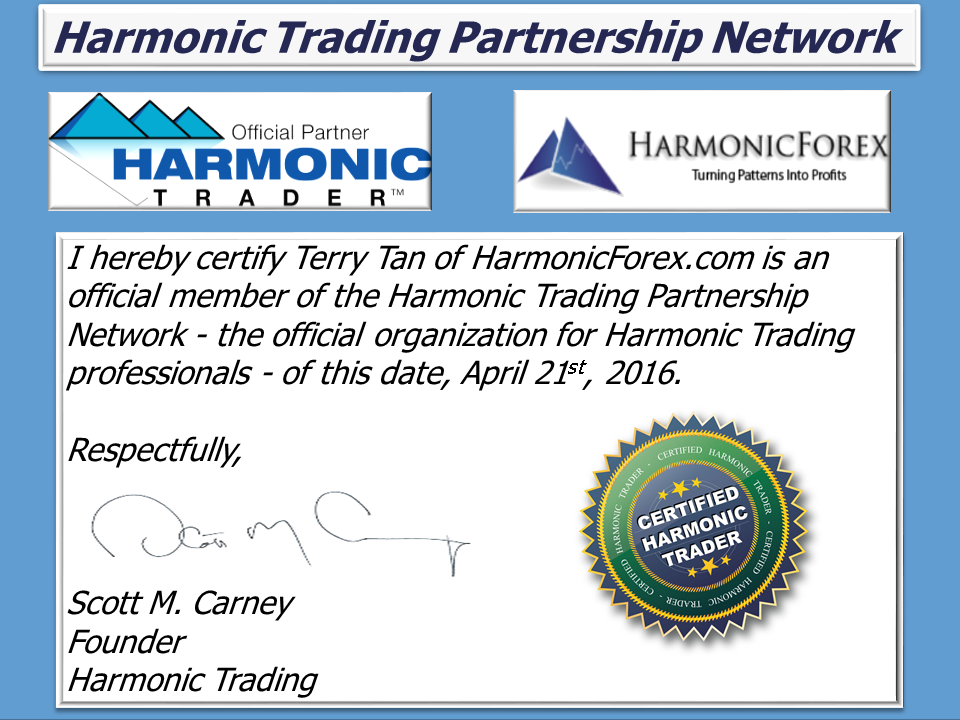 We even went on a holiday together with Scot Carney and his wife this year in Poland (2016).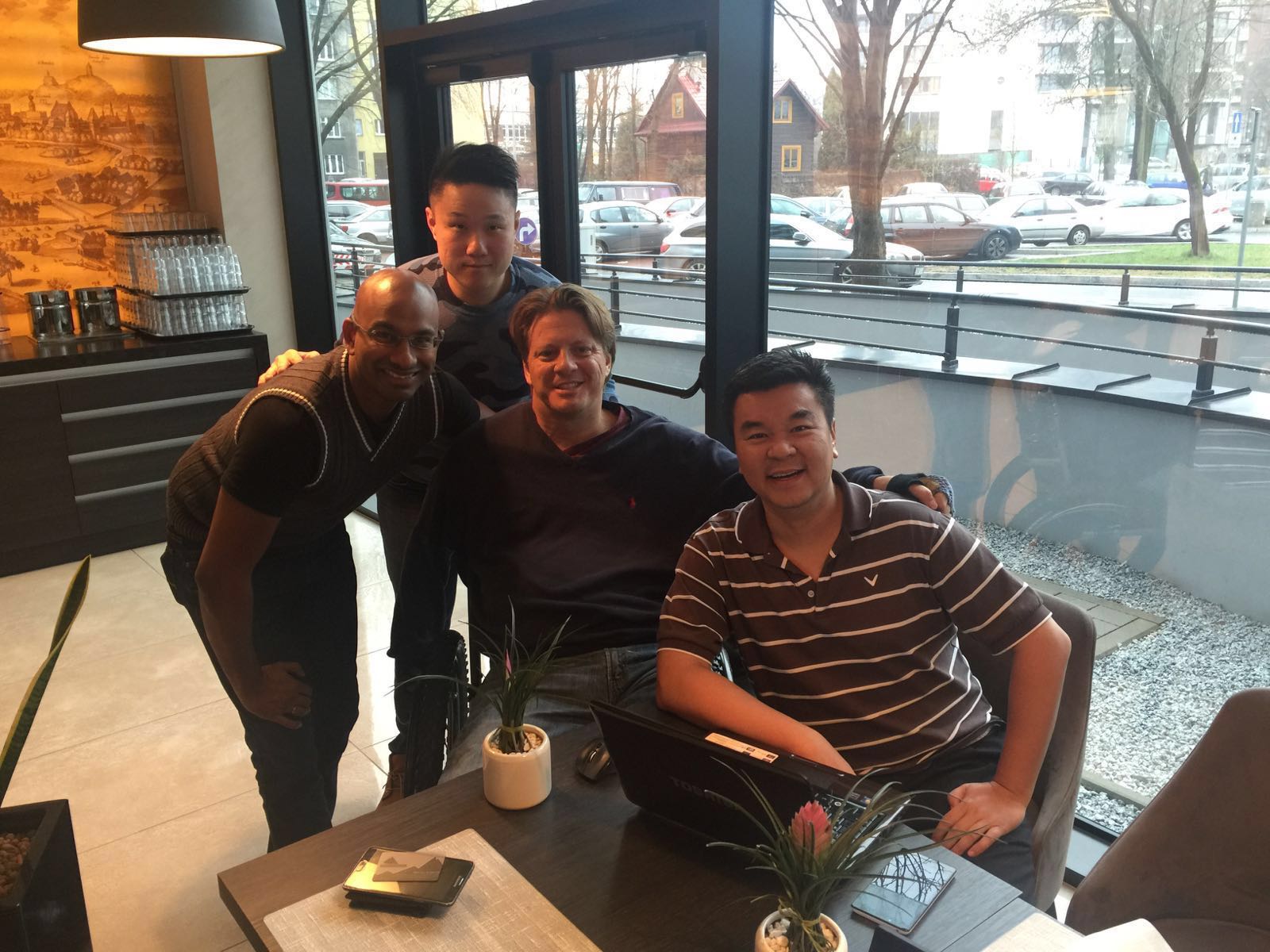 This is to ensure you of the highest standard that you will receive when you decide to learn Harmonic trading from us.
If you do a search on harmonic trading in tradingview.com which is almost like the Facebook of trading, you can see the exploding popularity of Harmonic trading.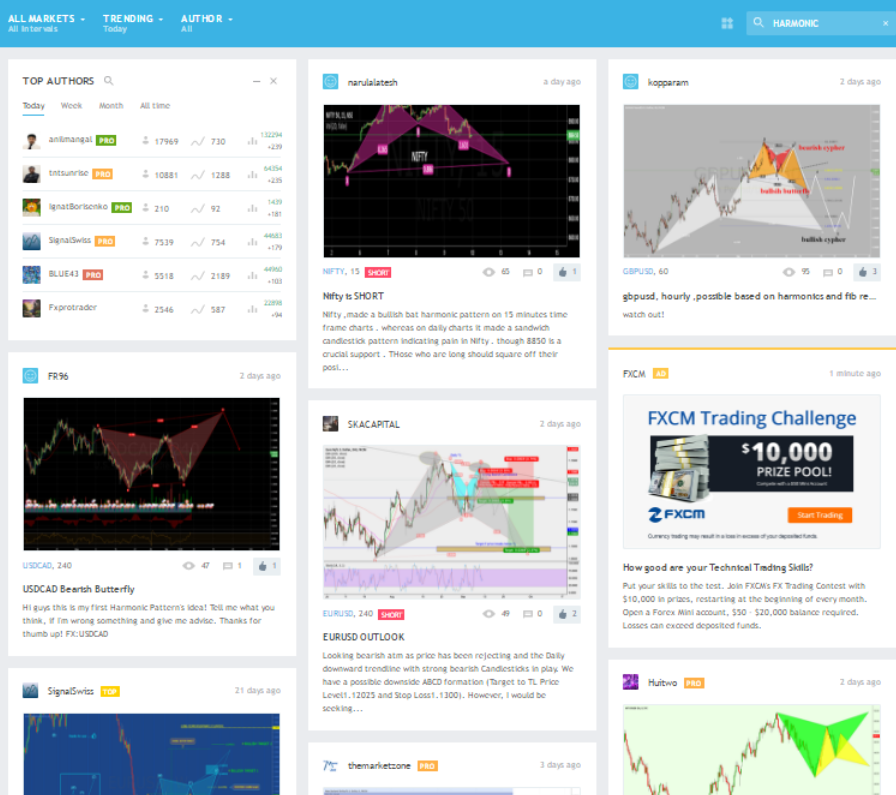 What are we offering or promoting today?
For the very first time, we want to reveal all the secrets of the Gartley pattern to anyone who is interested in trading.
The is one of the 1st pattern ever created by Scott Carney and it is still a very powerful pattern that we can use to profit off the markets today.
This is how the pattern looks like.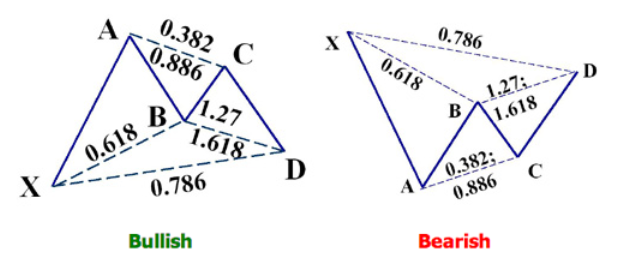 In our 3 hour workshop, we will share
The history of the Gartley Pattern
How to get started with drawing harmonic patterns on a FREE web based platform
How to most effectively trade this pattern with clear entry, stop loss and profit targets fully revealed
How you can get started in Harmonic trading with no prior trading experience
Is this seminar free of charge?
This is knowledge that we usually charge over $500 for clients to learn how to trade this pattern from us.
However, we have decided to make it super affordable to help more people to get started in Harmonic trading right now!
This workshop will be chargeable at $20 per pax (96% off) and held on a Thursday evening (7pm to 10pm).
I am really serious in learning, can you make it free of charge?
At $20 per pax, we are just trying to weed out people who register and do not come for our seminars if it was free. We only have 30 slots available and we do not want to waste the seat that could be made available for other serious learners.
We assure you that this $20 that you pay upfront to us can be converted and amplified into alot more credits if you decide to attend some of our the other workshops that we hold every single month for beginners as well as advanced traders.
This will be a night of real education, 2.5 hours of real knowledge sharing with only a 30min Q&A session with a soft sales pitch right at the end.
Why should we trust you?
We have been in business for about 5 years now.
With our affilation with Scott Carney as well as our partnership with multiple regulated brokers internationally, you can be assured of the highest quality of education if you decide to partner with us.
These are photos of some events that we have conducted over the past few years.
Terry speaking at InvestFair (2015)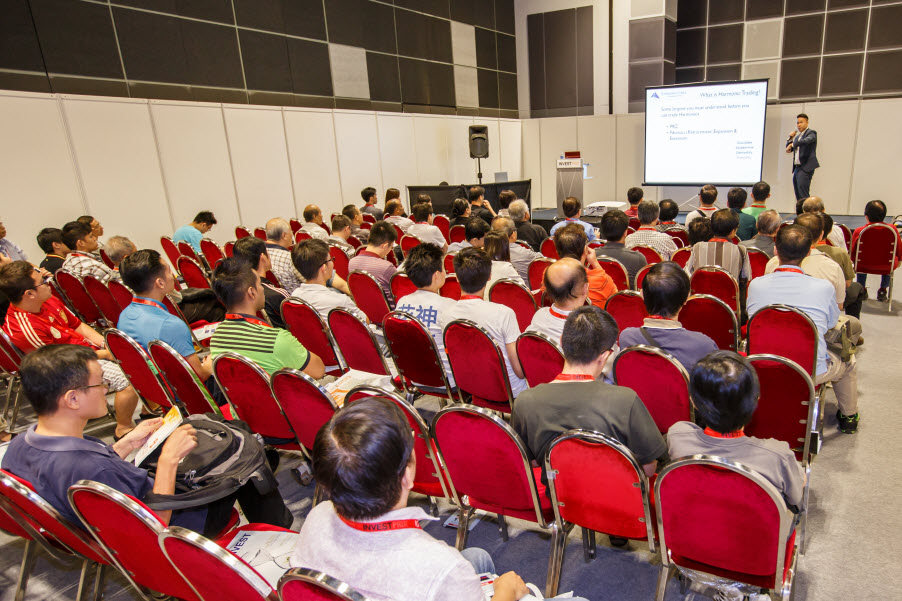 Boon Hooi speaking at a Thailand Bangkok seminar (2016)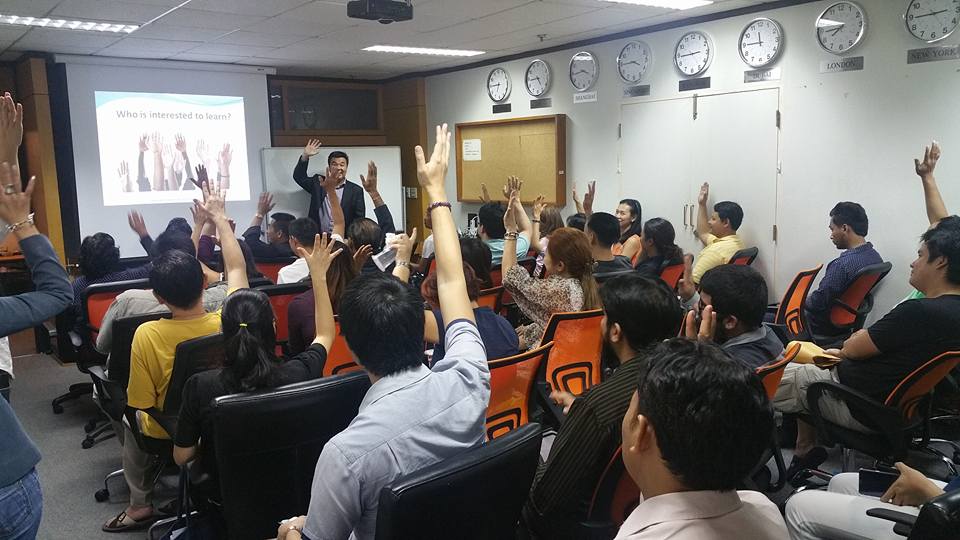 Engaging our partner broker Oanda's clients on a weekday night (2015)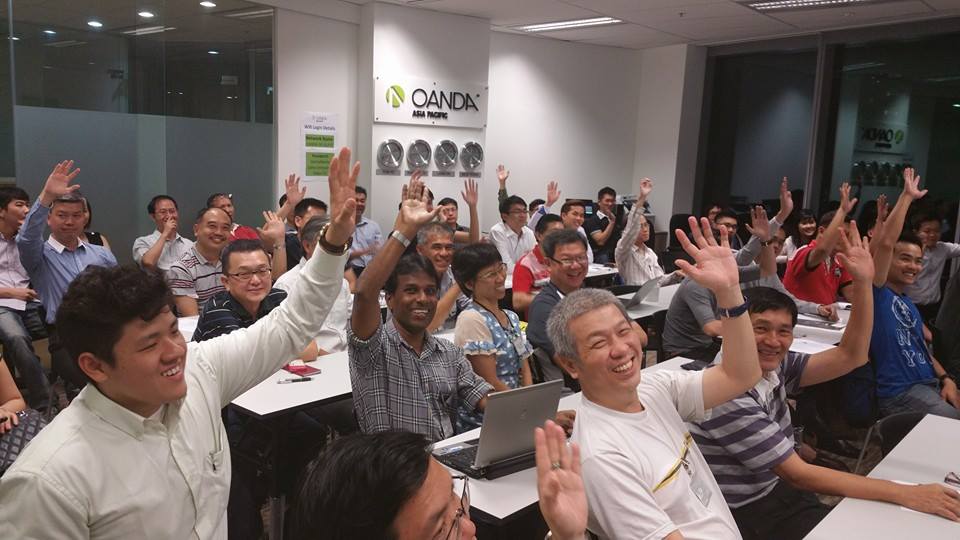 Say HI! to IG's aspiring traders in their brand new office (2015)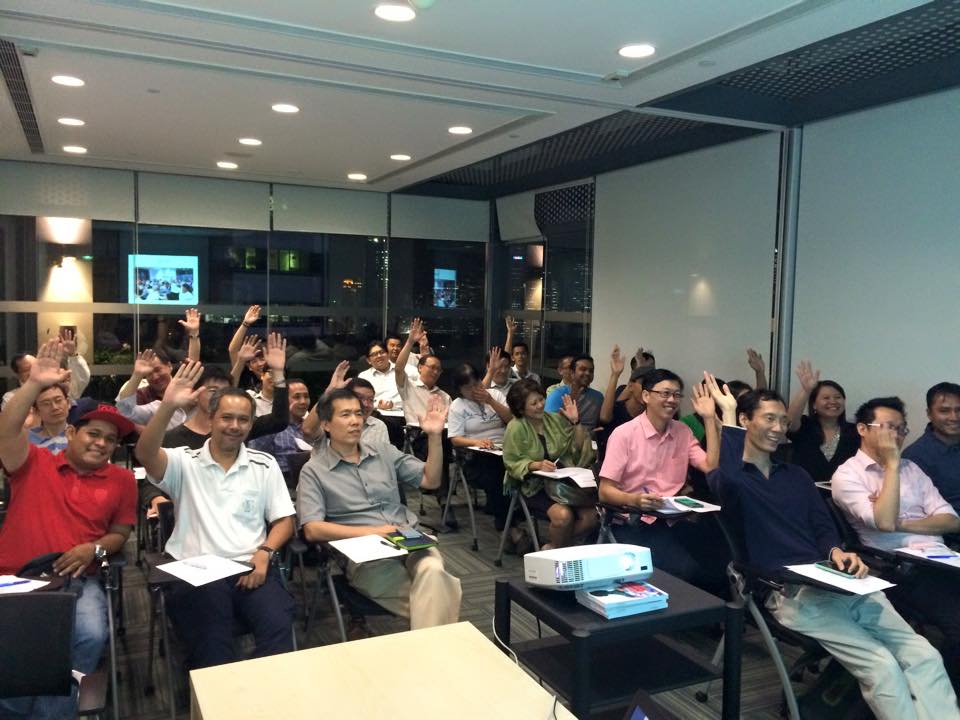 Teaching the 1st Batch of Taiwan students in 2016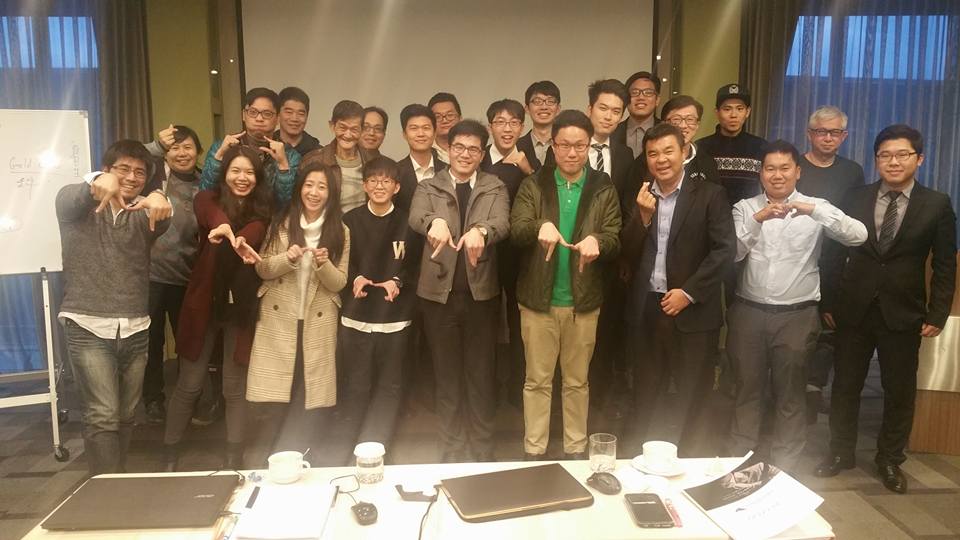 I want to see testimonials from your clients
Over the past few years, we frequently received testimonials from our clients.
This is the biggest joy we receive as educators.
It is not about making profits ourselves, it is helping our students succeed!
Kenneth, a young hair dresser making 100 pips a week after course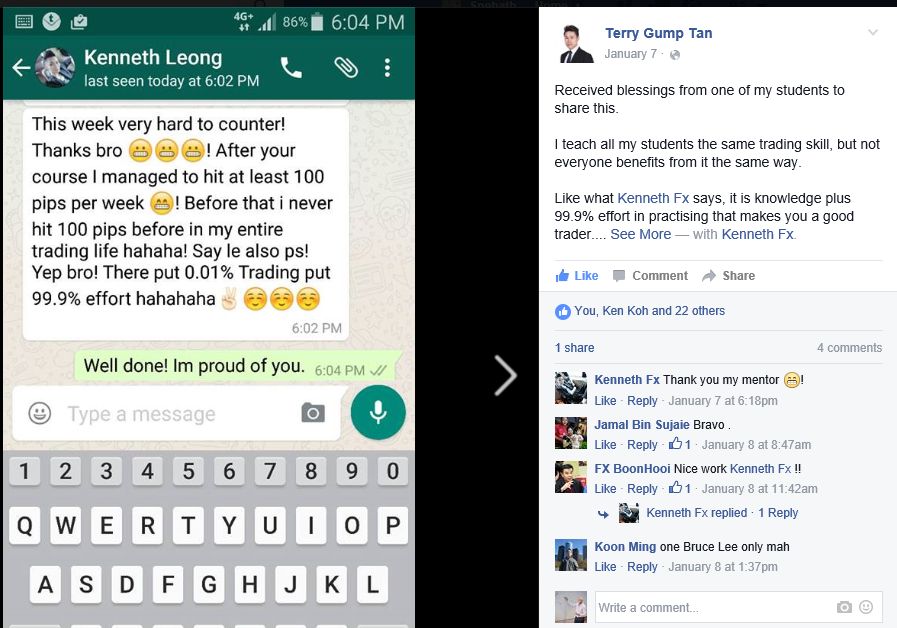 Chester, a real estate agent showing account growth of 77% in 5 months of trading

Isaac, an engineer giving thanks and being supportive for our events!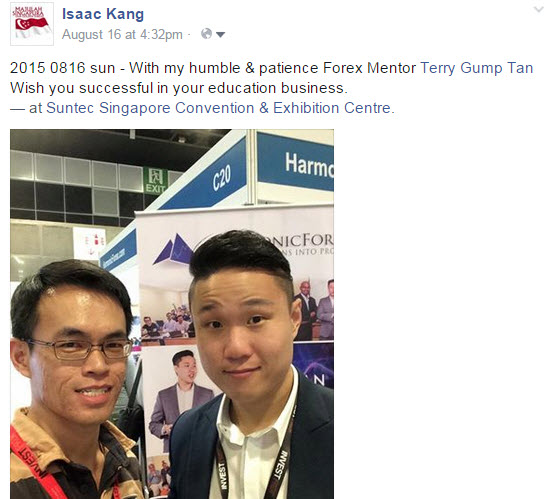 Bryce, a financial consultant profiting 200 pips off USDJPY (2016)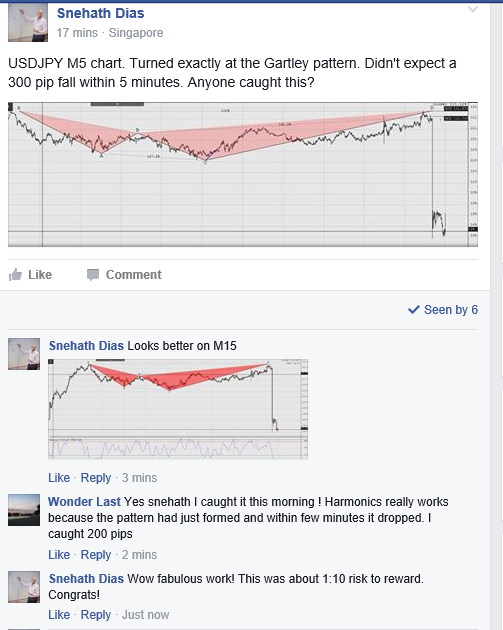 So you have read till the end, what now?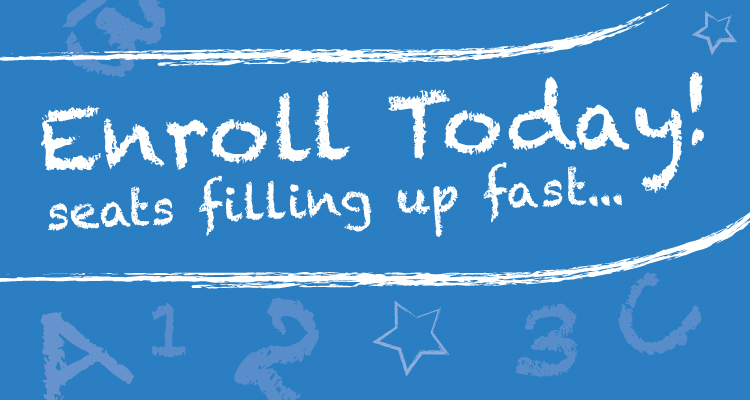 Start off your harmonic trading journey by joining us on the 18th of October workshop on the Gartley Pattern.
It will be held at Straits trading building at 7pm.
We are left with 8 seats as of now.
A summary of our offer
Learn the Gartley pattern strategy which can be applied on stocks, futures, forex, commodities and index trading

Purchase your tickets at only $20 which is

96% off our usual price of $500.

This $20 is totally convertible into very attractive offers that will only be revealed on that day itself!

2 hours 30 mins of real education on Gartley Pattern trading with 30 mins of Q&A and soft sales pitch.

All secrets revealed, nothing held back

Bring your laptops to extract maximum value from this workshop
As you are thinking about it, the seats are filling up fast.
So hurry up, pick up your tickets and we will see you on the 18th!