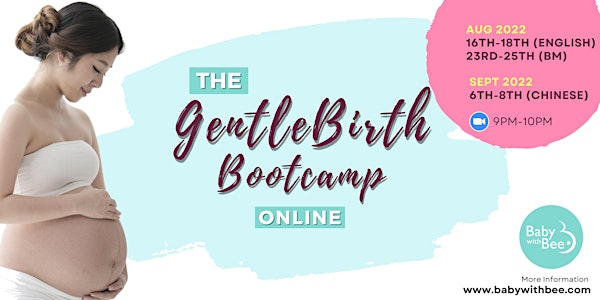 The Gentle Birth Bootcamp Singapore (English session)
A 3-day class to help you prepare for your baby's gentle birth.
About this event
Are you pregnant and afraid of childbirth pain?
Maybe you want to avoid a cut at the vagina during birth but you're afraid of tearing?
Do you want to avoid drugs but don't know how?
How will you know when you're in labor?
When should you go to the hospital?
Maybe you don't know how to push your baby out!
What if your baby is too big?
How can your husband help you during labor?
If you're an expecting parent and want answers, the Gentle Birth Bootcamp is for you!
EDUCATE YOURSELF! WHAT YOU WILL LEARN:
Why Birth Experience Matters?
Understanding the Birth Process
Healthy Body, Mind and Pregnancy
Birth Plan, Do I Have a Choice?
Introduction to HypnoBirthing
Who Should Attend?
First time mums-to-be
Experienced mums wanting a better birth experience
Mums with previous cesareans
Want Vaginal births after c-sec (VBAC)
Dads who want to know how to support your wife
LIMITED SEATS!! BOOK NOW!!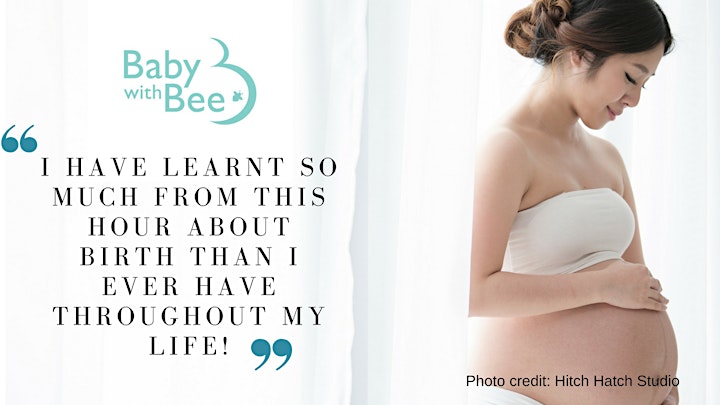 8. Baby With Bee reserves the right to change the workshop details and terms and conditions without prior notice.