The Grand Opening Ceremony of the 1st Russian film week Within the Family
About this Event
Guests of the festival will be the famous Russian theatre and film stars, directors and producers, including: People's Artists of Russia Fyodor Dobronravov and Pavel Chukhray; film director, creative producer of Walt Disney Company CIS, Honored Artist of the Russian Federation - Vladimir Grammatikov; President of the Nationwide Program Within the Family, director, actor and author of the Ice Moscow festival - Aleksandr Kovtunets, and other film industry professionals coming to Singapore from Russia specifically to present the films.
ONCE UPON A TIME (2017) – the opening film, June 16 at 19:00 in Capitol Theatre (Fyodor Dobronravov, lead actor), Rating : PG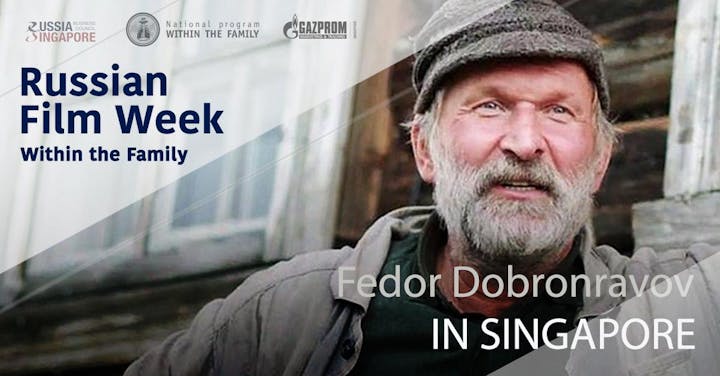 Once Upon a Time, Rating : PG
Movie trailer "Once Upon a Time"
There is an abandoned little town in the middle of nowhere in Russia - only two lonely old men. and recently widowed lady living there. One of the men decides to put an end to his loneliness and offer his hand to the widow. However, the other man is not satisfied with the twist and also offers himself as her companion. They wage war at each other.
2017