The Importance of Meaning: Script Writing and Theme in the Age of the Couch...
Description
The Importance of Meaning: Script Writing and Theme in the Age of the Couch Potato



A STORY LAB SEMINAR SERIES
Themes are the backbone of any story. It drives the key message to the audience, and guides how the plot, characters and dialogues develop. The lecture will discuss theme and the importance of meaning in the construction of TV and film stories.
KEY HIGHLIGHTS OF THE LECTURE
- Discuss the inevitability of theme in a film/TV Script
- Learn how writers can avoid accidental meanings and ambiguous resolutions to their script
- Consider theme as both a cognitive insight and a vicarious and emotional experience for audience
- Utilise film and TV examples to highlight the analysis of script theme.

ABOUT THE SPEAKER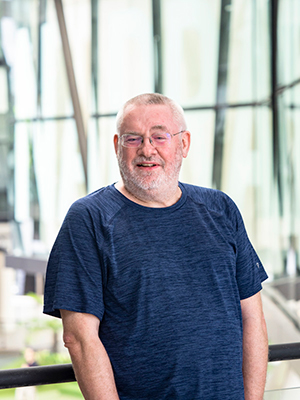 Colin Muir
International Expert, WritersLab
Colin Muir returns as WritersLab's international expert for the second year following the success of 2018's run. Colin has MFAs in Theatre Directing from the University of Connecticut and Film, and Media Arts from Temple University in Philadelphia. A project developed during his previous tenure as the Programme Leader for MA in Film Screenwriting at the University of Salford (Finland), and written by one of his students Anna Heinämaa, The Fencer (Miekkailija) was nominated for a Golden Globe award as Best Foreign Language Film in 2016. It was also shortlisted as Best Foreign Language Film at the Academy Awards in the same year.
EVENT DETAILS

Date: Saturday, 31 August 2019
Time: 2:00pm to 4:00pm
Venue: LASALLE College of the Arts, 1 McNally Street, Singapore 187940, Lecture Theatre F201, Block F Level 2
PROGRAMME

1:45pm - 2:00pm | Registration
2:00pm - 2:45pm | Presentation by Colin Muir
2:45pm - 3:00pm | Q&A
3:00pm - 4:00pm | Networking & Light refreshments

FREE ADMISSION

ENQUIRIES: WRITERSLAB@LASALLE.EDU.SG
ABOUT WRITERSLAB
WritersLab is a programme under the Story Lab initiative by the Infocomm Media Development Authority (IMDA). Organised by LASALLE College of the Arts (LASALLE), this intensive scriptwriting programme aims to push the boundaries of scriptwriting and storytelling for television and online platforms by nurturing and developing the skills of committed local film and television writers.
EVENT ORGANISERS
LASALLE College of the Arts in Singapore is a leading tertiary institution in cutting edge contemporary arts and design education and practice. The college offers 30 undergraduate and post-graduate programmes in art design, film, animation, creative writing, fashion, dance, music, theatre, arts management, arts education, art therapy, and Asian art histories.
Its faculty is led by a community of award-winning artists, designers, educators and researchers, and their practice-led research sets LASALLE apart as an international centre of excellence. Critically acclaimed alumni form the core of the cultural and creative sectors in Singapore and increasingly internationally.
Founded in 1984 by De La Salle Brother Joseph McNally – a visionary artist and educator – LASALLE is a non-profit, private educational institution. LASALLE receives tuition grant support from the Singapore Ministry of Education. Its degree programmes are validated by Goldsmiths, University of London.


The Info-communications Media Development Authority (IMDA) will develop a vibrant, world-class infocomm media sector that drives the economy, connects people, bonds communities and powers Singapore's Smart Nation vision. IMDA does this by developing talent, strengthening business capabilities, and enhancing Singapore's ICT and media infrastructure. IMDA also regulates the telecommunications and media sectors to safeguard consumer interests while fostering a pro-business environment. IMDA also enhances Singapore's data protection regime through the Personal Data Protection Commission. For more news and information, visit www.imda.gov.sg or follow IMDA on Facebook IMDAsg and Twitter @IMDAsg.