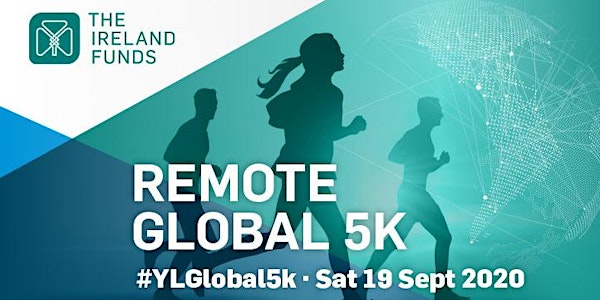 The Ireland Funds Remote Global 5k 2020 – Singapore
Lace up your trainers! The annual Global 5K is back! Run with friends and family around the world on Saturday19 September.
About this event
Date: Saturday 19 September 2020
Location: Any 5km course of your choosing
Registration is free!
If you would like to make a donation eg $20 you can visit our dedicated Giving.SG page. Your donation will support a ground-breaking project with our chosen charity, EQUAL, an award-winning animal-assisted intervention centre. The project will see rescued therapy horses delivering an animal-assisted intervention, integrated into the curriculum, at a school for children with special needs.
Join us and run to create awareness and support a worthy cause as we pass the virtual baton across the time zones, starting in Australia, to Tokyo, Hong Kong and Singapore, on to Ireland and UK, then Canada and cities across USA finishing in San Francisco.
Run/Walk/Jog 5K at a place and time of your choosing; clock your run via the SportsSplits Tracker app*; share your photos on social media using the hashtag #YLglobal5K; and invite up to *4 of your friends and family to run with you.
*Registering on the SportSplits Tracker App will give you exclusive access to training and nutrition tips by Irish Olympian Sonia O'Sullivan and Tadhg Kennelly, the Ireland Funds 5K master route around Phoenix Park, Dublin as well as tracking your own route in Singapore, global and local leader boards and more!
*As per local guidelines, please keep to groups of 5 or less.