Description
THE JOURNEY OF BRANDS
What is branding and how does it influence perceptions? Is it compulsory for you to develop a brand? In this introductory course, understand why branding makes a difference and how businesses can expand and steer on the right course if they set a plan to embark on branding.
In this informal setting there will also be opportunities to exchange ideas, make friends and take away key valuable tips.
Content Outline:
First Hour
Chapter 1 – What is Branding
- Evolution of branding
- Myths of branding
- What are you getting yourself into?

Chapter 2 – Differences in Strategies
- Difference between branding, marketing, PR and sales
- Jingle's branding model

Chapter 3 – Elements of Branding (Part 1)
- What are purpose statements
- Internal vs external branding
- Can everything be branded?

-10 Mins Break-

Second Hour
Chapter 4 – Elements of Branding (Part 2)
- What is Brand Personality ?
- What is Tone of Voice ?
- Naming, Taglines and other In-Betweens
Chapter 5 – Group Activity
(Dependent on turn up)
- Developing quick thinking skills
- What can we do together?
- How can I do differently?
- Sharing

Q&A session
This is a 2 hour workshop.
---
Who is it for?
-Individuals exposed to branding for the first time
- Start ups and new business owners launching a new product or service
- Existing business owners who need to understand how the branding process can make a difference to their current strategy
- Business owners seeking inspirations
- Individuals who are tasked to manage the company's branding and marketing initiatives
*Photography and video recording may occur during the event. It may be used on social media, website and other promotional purposes.
---
About The Speaker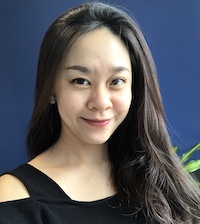 Jingle Chen, The Brand Fellows
At the forefront of The Brand Fellows as a certified brand consultant, Jingle leads the team in below-the-line branding projects. These includes brand strategy, art direction, copywriting, creative concepts, graphic design, change management and UI/UX to ensure deliverables are world-class in both scope and execution.

After graduation from NTU (Singapore), WKW School of Communication and Information, she earned 14 years of hands on experience handling branding, marketing, advertising, photography, videography, design and print projects for private and government sectors in various industries. Jingle also provides brand and design consultation to help clients achieve greater mileage in their marketing efforts. Some of her clients include A*STAR, Hilton Worldwide, Raffles Hotels and Resorts, Motul Lubricants and Cartoon Network Wave (Asia's First Immersive Toon Vacation at Sea).

She is also invited to speak at events organized by The Bosses Network and Singapore Institute of Retail Studies.