What is the "K-shaped" economic recovery? How are we going to prepare our investments for this new form of economic situation?
About this Event
The Year 2020 is coming to an end soon and it is an unprecedented year with the COVID-19 pandemic causing the global economy to come to a standstill. New norms are formed and it became part of our lives now; the way we work and interact is no longer the way it used to be. Similarly, economies and the stock markets are now behaving differently compared to the past. This year, an uncommon economic term was introduced; the "K-shaped" economic recovery. What is the "K-shaped" economic recovery? How are we going to prepare our investments for this new form of the economic situation?
In this lunchtime talk, Jay will share his professional opinion on the current market situation and the strategies that he will adopt in order to prepare for 2021.
2 Hour Complimentary Live Webinar Key Takeaways:
What is the "K-shaped" economic recovery?
Best investment strategy to adopt in this recovery situation
Free online resources to aid investment decisions
All of our Zoom Webinars are password protected, which will only be provided upon registration on Zoom.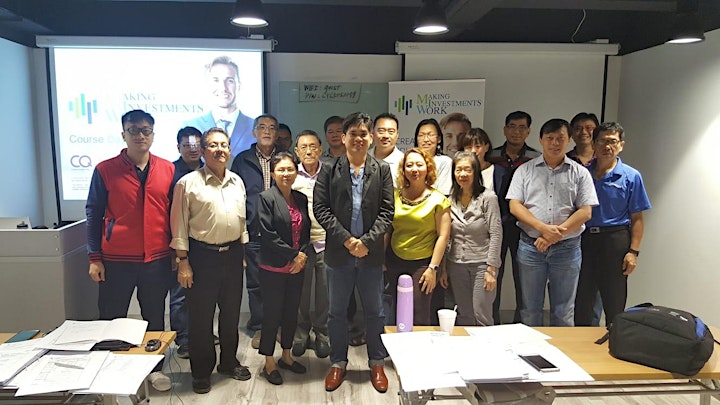 About Jay Chia
With more than 10 years of experience, Jay Chia is a dual-licensed Trading Representative and Financial Advisor with one of Singapore's leading and award-winning Financial Institutions and holds a degree specialising in finance. He applies his extensive financial knowledge of Fundamental Analysis and Technical Analysis to form basis for his market insights. Extremely passionate and highly approachable, Jay loves to share and discuss his knowledge so as to educate his clients and the community. He is a well-sought after financial trainer, and has conducted numerous trainings around the South-East Asian region, including Singapore and Malaysia, having taught over 1000 individuals. He focuses on helping clients achieve their financial goals and increase their probability of success in the stock market through unique and simple strategies, combining Fundamental and Technical analysis.
IMPORTANT NOTES FOR SEMINARS
Please note that under the Singapore Personal Data Protection Act (PDPA) 2012, CyberQuote Pte Ltd respect the privacy of all our customers and visitors, and are committed to safeguarding the personal information you provided to us.
For the event registrations, you will be requested to provide your personal particulars, which include but are not limited to the following:
a) Full Name
b) Contact details, including telephone number/s and/ or email addresses
Please note that CyberQuote Pte Ltd will send out "Email Confirmation", Short Message Service (SMS), events / seminars and marketing via email to all registrants for all CyberQuote Pte Ltd events.
Should you wish to withdraw your consent from receiving events information, please contact us at support@cyberquote.com.sg. All personal data held by CyberQuote Pte Ltd will be kept confidential, will not use and disclose to third parties.
Disclaimer
The contents of this document, including the terms and conditions, are subject to change and may be modified, deleted or replaced from time to time and at any time at the sole and absolute discretion of CyberQuote Pte Ltd ("CQ"). CQ accepts no responsibility for the results of any actions taken by students after attending our courses, nor for the accuracy or completeness of any material contained herein. Information on courses or any other arrangement for courses, including fees, staffing and class sizes are an expression of CQ's intentions only and do not constitute a firm offer or undertaking to you. CQ reserves the right to discontinue or vary courses without notice and to impose limitations on enrolment in any course. Opinions and projections reflect our opinion as of the date of the analysis and are subject to change without notice. Investors should make their own investment and trading decision based on their own final analysis. All forms of investments carry risks, including the risk of losing all of the invested amount. Such activities may not be suitable for everyone. Past performance is not indicative of future results.
Copyright © 2019 CyberQuote Pte Ltd. All rights reserved. No part of this publication may be reproduced, stored, transmitted in any form of by any means without CyberQuote Pte Ltd's prior written consent.