The Keepers of Stories by Suffian Hakim | Singapore Literature Book Club
Join Suffian Hakim as we discuss his novel The Keepers of Stories, a post-independence tale about a secret storytelling community.
About this event

Important Notice
This programme/event is open to members of the National Library Board, Singapore. Please ensure you have your myLibrary username on hand before proceeding with the registration. If you do not have a myLibrary username, you can create one here: https://account.nlb.gov.sg/.
About the Programme/Event
Join us at Singapore Literature Book Club as we discuss The Keepers of Stories with the featured SG Author for the month of October 2021: Suffian Hakim. This will be an interactive session, please come prepared to discuss the book and share your thoughts!
About the Book
In post-independence Singapore, tradition clashes with modernity in this compelling tale of the importance of defining one's own story.
When their father Sujakon comes home late one night, raving about bad people coming to take them away, siblings Zuzu and Hakeem are forced to leave everything behind and live in a tent at Changi Beach, with a secret community called Anak Bumi—the Children of the Earth. Here, they learn to live off the land and fend for themselves, and partake in a communal storytelling ritual under the stars called the Wayang Singa. But just as they've acclimatised to their new lives, their father disappears without a word and a strange man washes ashore warning of mortal danger from just offshore.
About the Author
Suffian Hakim is a bestselling author and screenwriter described by The Straits Times as "undoubtedly one of the most whimsical, creative and unpretentious young voices in Singapore literature". He is the author of three novels — the bestselling parody Harris bin Potter and The Stoned Philosopher, the critically acclaimed supernatural comedy The Minorities and the Epigram Books Fiction Prize longlisted The Keepers of Stories. Suffian is also a screenwriter. He co-wrote the new Mediacorp series Mr. Kiasu 2.0, and is the creator and writer of the upcoming Mediacorp series Amaranthine.
About Singapore Literature Book Club
From NLB's Singapore collection comes a book club with a unique local flavour. Discuss books by both well-known and emerging Singaporean authors touching on topics close to home. Get acquainted with local literature and discover national literary treasures right here at the libraries.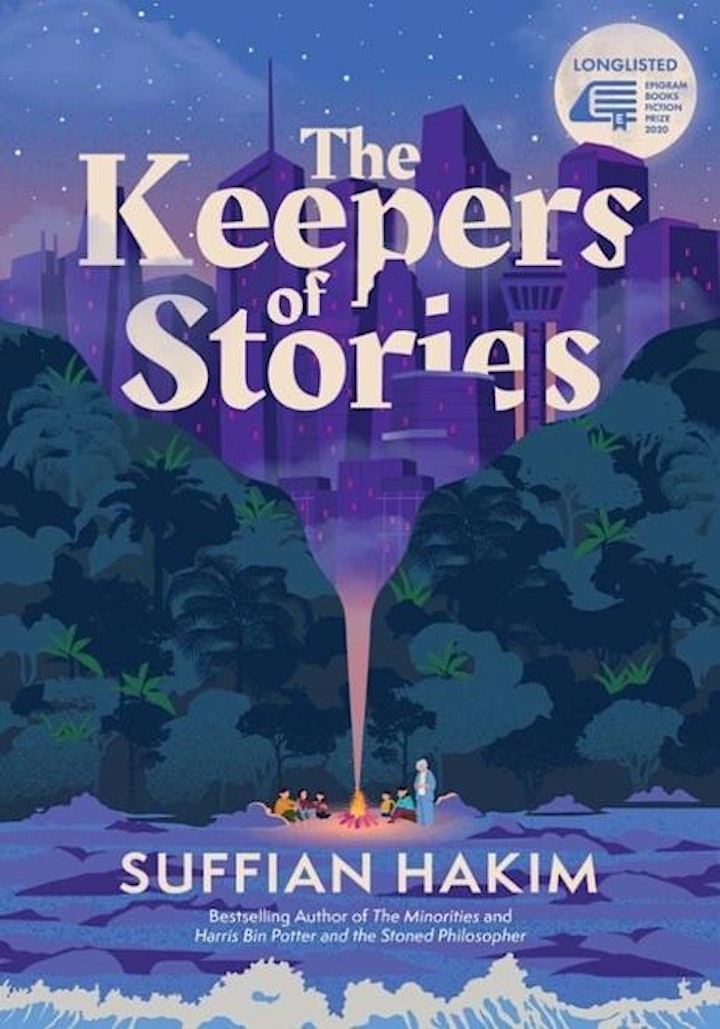 Organiser of The Keepers of Stories by Suffian Hakim | Singapore Literature Book Club
The National Library Board (NLB) manages a network of 27 public libraries, the National Library and the National Archives of Singapore. NLB promotes reading, learning and information literacy by providing a trusted, accessible and globally-connected library and information service through the National Library and a comprehensive network of Public Libraries.