About this Event
Even in the most gender-balanced organisations, the representation of women at the very top is below 20%. In this intensive 4-month practical program, build the skills and resilience it will take to make it all the way to the top.
The 4-month program comprise of 2 x 2-day face-to-face workshops with 4 facilitated peer-to-peer circle meetings in-between. This course it targeted at women who are 10-years plus into their careers and places are limited to 24 attendees.
The second workshop will be scheduled 23rd & 24th April.
What to expect:
In this intense, live-action program, build the specific skills you need to transition to a C-suite role:
Establishing & using strong networks
Creating strong mentorship relationships
Harnessing the power of peer-to-peer support
Securing senior sponsors who will advocate for you and building your personal board
Successfully negotiating as a women for yourself and others
Defining and delivering powerful personal stories that will get you noticed and shape perceptions
Navigating the power & politics at the top
Owning the room with compelling communication and executive presence
Agenda Overview
DAY 1:
Defining your career vision and path to the C-suite
Identifying what might be holding you back
Leaning In: Strategies that work
Empowerment: Overcoming limiting beliefs to drive behavioural change
DAY 2
Network like a pro: Building & using networks to get where you want to go
Gender bias in the workplace: How it manifests and how to navigate it
Mentoring Matters: How to find and make the most of your mentors
Action planning: Creating a roadmap and work plan for next four-months
BETWEEN WORKSHOPS
This workshop includes FOUR trainer-facilitated small-group working sessions that will be scheduled to take place monthly after the first workshop. They will focus on reinforcing the behaviours introduced on Part 1 workshop.
DAY 3:
Negotiating as women: Negotiating strategies that work for women
Power & Politics: Learn how to navigate power and politics while staying true to your authentic self
DAY 4:
Story Telling: Create stories that define who you are and engage others
Own the room : Become a confident board room communicator
Action Planning
YOUR TRAINER: HELEN DUCE
Helen is regarded as an expert in D&I and is a frequent key-note speaker and panelist on gender diversity in the workplace. Through her consulting practice she delivers a wide range of diversity and inclusion solutions. Her current projects include acting as the Executive Director for the INSEAD Gender Initiative where she is responsible for developing and implementing a school wide strategy.
She is also the founder and leader of Lean In Singapore, an organization spearheaded by Sheryl Sandberg to encourage women to pursue their career ambitions through peer-to-peer support. The Singapore Chapter has over 3300 members and frequently holds events on subjects such as unconscious bias and mentorship matters. Helen represents Symmetra, a leading, global Diversity & Inclusion Consultancy, in South East Asia. She is also an Adjunct Professor at CUHK (Chinese University of Hong Kong) where she teaches MBA classes.
Helen has a background in strategy, marketing and sustainable business. She started her career with Unilever, where she spent 12 years, before co-founding and running a successful global marketing consultancy that was sold to WPP in 2014. She has worked with C-level clients at multinational businesses like Unilever, GSK, Mastercard and Fonterra; NGOs such as HarvestPlus, Omidyar Network and Food Industry Asia; and academic institutes, including INSEAD and the Chinese University of Hong Kong.
Helen has a First Class Honours degree in Marketing & Psychology from Lancaster University and an Executive MBA from INSEAD.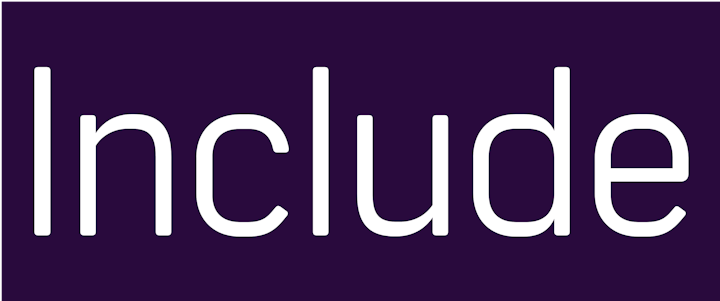 About Include Consulting
Despite many organisations' best efforts, female representation in leadership remains low and the wage gap high. Most interventions have focused on 'fixing the women' but to make real change we need to include everyone – especially men. INCLUDE provides practical solutions to tackle gender bias in the work place with a specific focus on how to equip and enable men to be part of the solution.