The Leadership Masterclass

Friday, 1 April 2016 from 09:00 to 16:30 (Singapore Standard Time Singapore Time)
Event Details
Deep Impact presents …
The Leadership Masterclass 
Elevate Leadership, Enhance Performance, and Strengthen Relationships
As a preferred leadership training company for many multi national companies and government agencies such as Tullow Oil, Roche Singapore, DHL Express and Civil Service College, Deep Impact has helped hundreds of leaders build high performance teams and equip them with essential coaching techniques which improves productivity and performance.  
Since many companies have been asking us to conduct a public run, we have decided to launch The Leadership Masterclass, a session which will bring together a 1 day workshop which feature the best of Deep Impact's training programs.
Coming into our 4th run, we are excited to bring to you two of our programs – Solution Focused Approach and Leading with Emotional Intelligence.
In our previous Leadership Masterclass, we have received raving reviews from our participants training managers and professionals from government agencies and multi-national companies.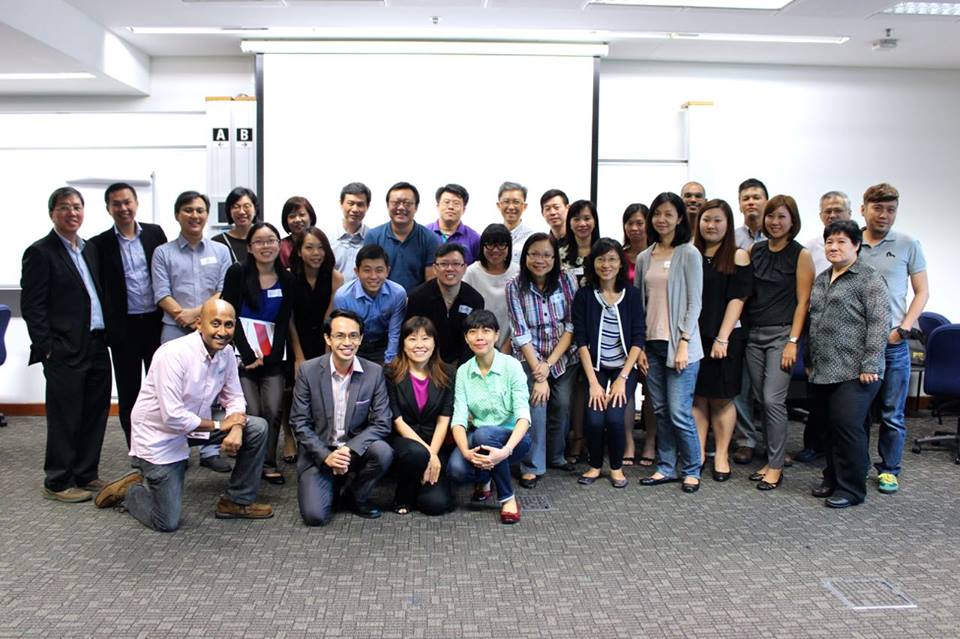 Here's what they have to say: 
"Through the session, I've picked up several valuable insight that I can apply to my job and I'm certain these skills can help improve certain issues my company is currently facing. "

Elaine Khong
Talent Manager, Capita Pte Ltd

 

"This masterclass broadened my awareness of techniques available to managers. There was enough variety in case studies to see how these techniques could work across different scenarios."

Jason Puah
Director, Ruderfinn Asia

 

"This program helped me to understand how we can apply effectively to a team at any performance juncture to a greater juncture. A good program to grow competency of not just leaders, but anyone."

Phyllis Ng
Associate OD Partner, Human Resource, Ng Teng Feng General Hospital

 
  A Masterclass To Experience Two Highly Popular Training Programmes 
Solution Focused Approach 
How to be solution focused in a problem focused world
How do you help people from being trapped in a sea of problems and quickly move them to be solution focused? What if there is a set of techniques that can help a person master internal resources to effectively solve their own limitations? You will be learn a powerful model on helping people quickly focus on what they want and move towards that direction.
In this masterclass, you will:
Identify how to quickly help people move from problem talk to solution talk and solve their own problems.

Learn how to guide your colleagues towards their goals by using powerful questioning techniques.

Overcome negativity in the workplace by using what works and evidence based techniques.

Use a series of tools to save time, get commitment and solve problems.

Create a strengths based environment where people enjoy working and be engaged.

Enable colleagues to look for "what's better", picking up useful change and amplifying it.
Speaker: Kenneth Kwan, High Performance Strategist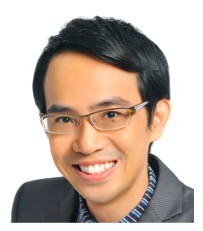 Kenneth Kwan is a High Performance Strategist who has spoken to thousands of leaders and professionals in 11 countries to get better results in their lives and install a deep desire to grow by themselves.
Kenneth's high impact training and unique ability to get entire groups of people to change their behaviours quickly have resulted in peak performance levels and achievements in short periods of time. He advocates that the mindset is the first place to start, rather than typical skills training. This translates into better alignment of organizational values, team spirit, higher revenues and trust.  
Leading with Emotional Intelligence 
Increase your effectiveness at the "people side" of leadership
Both managers and leaders are critical to the success of organizations. In an era of rapid change and complexity, organizations are finding they need more leaders who can engage people to take responsibility for creating better futures.
Most managers have a high level of expertise on the technical side of their work, but few have substantial training in the human side of the job. Emotional intelligence provides the powerful insights and tools essential for transforming managers into leaders.
In this masterclass, you will:
Understand why Emotional Intelligence is critical for effective leadership and how it benefits leaders in their personal and professional lives.

Learn and practice self-awareness exercises, reflection and scenario-thinking to affect our responses positively.

Practical tips and techniques that would enable them to have better control of their impulses and exercise self-control.

Manage the mood and emotions in a team environment/with different cultures and age groups.

Recognize blind spots, unconscious tendencies and their impact on your leadership style.

Learn the 4 strategies of increasing resilience and leading a balanced life
Speaker: Dr Granville Ed DSouza, Master Behavioural Coach
Granville has for the last 19 years, been helping employees in organisations to approach their strengths and weaknesses through coaching and facilitative workshops that deal with team and individual behaviour.
He has been actively promoting Emotional Intelligence practices as well as teaching such skills in organizations where he employs tools and therapies to help employees cope with emotional issues.
Granville also uses various instruments like DISC, Harrison Innerview, Enneagram, MBTI, SEI and Baron's EQ-i in his coaching practice to help participants understand innate behaviours and those within their influence to take action. His area of interest centers on the core issues of behaviour and personality where he fosters a greater understanding before helping others to take action.  
Register Now For The Leadership Masterclass
Date: 1st April 2016 (Friday)
Venue: Unity Room, Singapore Chinese Chamber Institute of Business, 47 Hill Street, 8th Floor
Time: 9am to 4.30pm
Lunch & Tea Break to be provided 
Only S$299 
Sign up now to avoid disappointment! 
When & Where

Unity Room
Singapore Chinese Chamber Institute of Business
47 Hill Street, 8th Floor
Singapore, Singapore 179365
Singapore

Friday, 1 April 2016 from 09:00 to 16:30 (Singapore Standard Time Singapore Time)
Add to my calendar
Organiser
Organisations and government agencies have partnered with Deep Impact to create meaningful experiences that enable more than 12,000 participants to have a sustainable, transformational and long-lasting impact on their business performance. They seek educational experiences that deliver results and real value over a period of time.
With 11 years of diverse experience in conducting keynotes and trainings in twelve countries, Deep Impact continues to deliver high quality programs to empower people to lead high performing lives and make a deep impact in their workplace and homes.