The Leadership Masterclass

Thursday, 2 November 2017 from 08:30 to 12:30 (Singapore Standard Time Singapore Time)
Event Details
The Leadership Masterclass 
Eliminate Distractions, Enhance Positivity and Engage Talents 
Do you want to:
Regain control of your time and be more effective at work?

Work less while achieving more?

Overcome negativity and create optimism at work?

Develop your people with future-ready skills?

Create positive change that enables you to win more at work?

 
Find out all these time-tested solutions in The 9th Leadership Masterclass on 2 November 2017 (Thursday).
Who Stole Your Life?  
Three Proven Tactics for Reclaiming Your Time & Life!
Consider this:  
Research proves distractions make us work 50% longer & make 50% more mistakes.

 

Singapore puts in the MOST working hours yet ranks 22nd in productivity, behind others working 1/3 fewer hours.
Less is More! Get ideas on how to regain control of your time, improve productivity and enjoy greater satisfaction at work. Learn how to focus in the midst of the 'noise' that plagues workers and organisations today. You will learn ways to create optimal levels of performance and how to make significant improvements in productivity.

Join Michael Podolinsky as he shares 3 Proven Tactics for Reclaiming Your Time & Life, including: 
Less is More… 'On time & out the door!'
True productivity control & curing interruption addictions
Create INSPIRED teams that produce 30 times MORE in 10 years than 'satisfied' teams

!

 

 
Based on research shared in McGraw Hill books 'Productivity: Winning In Life!' & 'Managing, Motivating, Maximising Teams In Asia' authored by Michael Podolinsky.
Speaker: Michael Podolinsky, CSP Global Speaking Fellow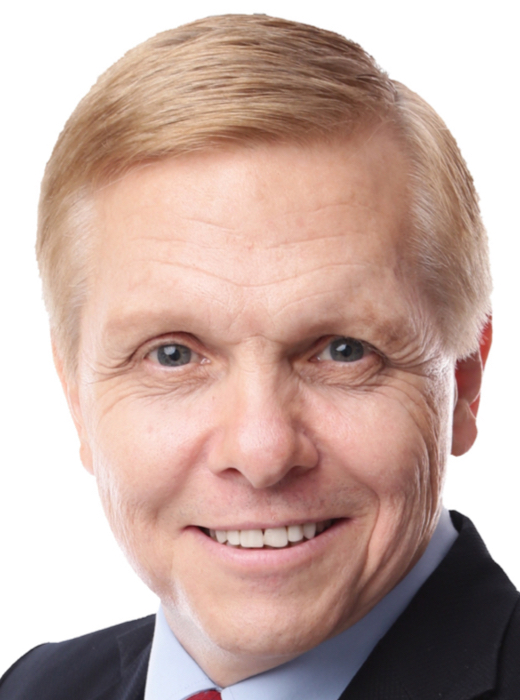 As Asia's Productivity Guru, Michael provides personal & professional productivity solutions & systems for leaders, managers & individuals. He impacted over 11 million people, serving 750+ clients in 36 countries. Author of 16 books (McGraw Hill / Pearson Prentice Hall ) selling over 110,000 copies. Michael enjoys a 90% repeat & referral business. 3M, Prudential and AIA, hired Michael more than 30 times each. For SIM, he delivered 460+ courses & received every training award they offer.
Small Steps To Big Changes
How to create small wins to win big at work
Have you ever wondered how to help others from being trapped in a sea of problems and quickly move them to be solution focused? How do you create optimism and lead others to win more? How do create a strengths-based environment where staff are motivated and want to do their best? 
Join Kenneth Kwan to learn how to:
Build resilience and self-belief for yourself and team members.
Adopt a more "solution-conscious" mindset rather than being "problem-focused".
Create change, optimism and sustain progression. 
Use the micro skills to elicit quick action steps towards your desired future. 
When you change your interactions, you change your results. Find ways to create 'possibility' thinking and propel your team to greater heights.
Speaker: Kenneth Kwan, High-Performance Strategist, CSP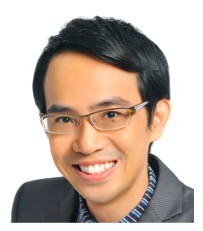 As an international renown Leadership and Motivational Speaker, Kenneth Kwan has trained and spoken to over tens of thousands of people across 11 countries about developing intrinsic motivation and what is required to lead high impact teams. Businesses who work with Kenneth say that they have increased staff engagement, retention and a sense of individual ownership. He is also a Merit Award Holder of JCI Singapore's Ten Outstanding Young Persons (TOYP) of the World. Kenneth is also the author of an upcoming book "Small Steps to Big Changes" that will be launched in November 2017.

Here are what our clients have to say: 
"Through the session, I've picked up several valuable insights that I can apply to my job and I'm certain these skills can help improve the issues that my company is currently facing."
Elaine Khong
Talent Manager, Capita Pte Ltd

"This masterclass increased my own leadership capacity. There were so many case studies that prove how these ideas could work across different scenarios."
Jason Puah
Director, Ruder Finn Asia

"This program helped me to understand how we can apply what we have learnt to improve a team's performance. It is a good program to grow competencies of not just leaders but everyone."
Phyllis Ng
Associate OD Partner, Human Resource, Ng Teng Feng General Hospital
Register Now For The Leadership Masterclass
Date: 2 November 2017 (Thursday)

Time: 8:30am to 1:30pm
Breakfast and Lunch will be provided 
Venue: 10 Anson Road, International Plaza #34-08 Singapore 079903
Early Bird Price: S$197 (ends on 26 October 2017)
General Price: S$250
Sign up early to avoid disappointment! 
When & Where

Silver Room @ Level 34-08
10 Anson Road
International Plaza, #34-08
Singapore, Singapore 079903
Singapore

Thursday, 2 November 2017 from 08:30 to 12:30 (Singapore Standard Time Singapore Time)
Add to my calendar
Organiser
Organisations and government agencies have partnered with Deep Impact to create meaningful experiences that enable more than 12,000 participants to have a sustainable, transformational and long-lasting impact on their business performance. They seek educational experiences that deliver results and real value over a period of time.
With 11 years of diverse experience in conducting keynotes and trainings in twelve countries, Deep Impact continues to deliver high quality programs to empower people to lead high performing lives and make a deep impact in their workplace and homes.