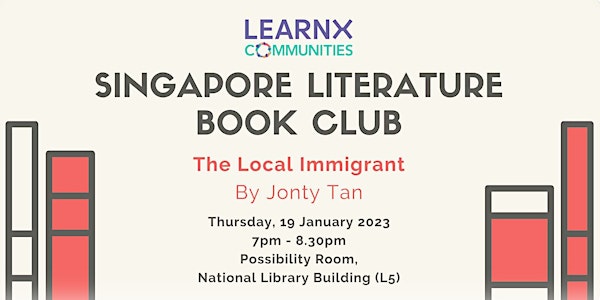 The Local Immigrant by Jonty Tan | Singapore Literature Book Club
Join Jonty Tan at the Sing Lit Book Club as we read and discuss his insightful autobiography!
When and where
Location
National Library - Imagination 100 Victoria Street Singapore, 188064 Singapore
About this event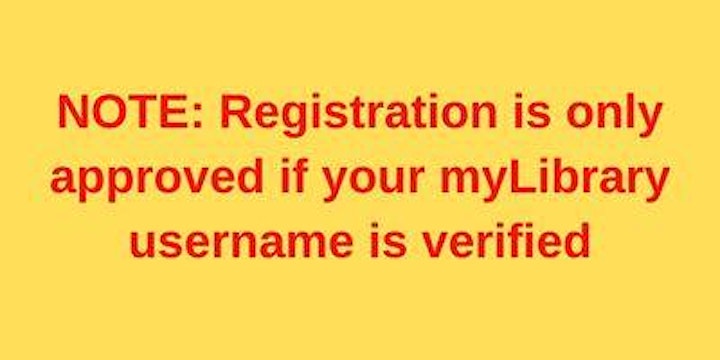 Important Notice
This programme/event is open to members of the National Library Board, Singapore. Please ensure you have your myLibrary username on hand before proceeding with the registration. If you do not have a myLibrary username, you can create one here: https://account.nlb.gov.sg/.
About the Programme
Join us at Singapore Literature Book Club as we discuss The Local Immigrant with its author Jonty Tan. As this will be an interactive session, please come prepared to discuss the book and share your thoughts! 
About the Book
"I never knew I was misplaced until I realised what it felt like to be home." Jonty Tan is a Third Culture Kid who found home in his country of birth, Singapore. There are many things that make him feel at home. The humid tropical air that he feels on his face after landing at Singapore's award-winning Changi Airport, the taste of Char Kway Teow, the sense of community in a hawker centre, but after living in the UK since he was just 2 years old, why do these things continue to resonate for him? In 2014, on holiday in Singapore from the UK, his homing beacon was activated and what began was a six-year journey of understanding why he spent his life feeling misplaced. In this personal, anecdotal and insightful autobiography, Jonty describes the twists and turns of this six-year wait before returning home, the pain of lost opportunities and the pressures of arriving in Singapore during the height of the global COVID-19 pandemic. He uncovers the struggles of childhood, being torn between two cultures and feeling lost in the middle, trying to embrace individuality while desperately wanting to belong. On arriving and living in Singapore, he learns what it is to finally feel at home and how to navigate the feelings and challenges that come with being a foreigner in his own country. Jonty Tan is The Local Immigrant.
About the Speaker
Jonty Tan's debut book The Local Immigrant hit stores in June 2022 and spent seventeen weeks on the best sellers' shelf at the iconic bookstore, Books Kinokuniya, on Orchard Road. British by passport and Singaporean by blood, educator and musician Jonty Tan has a love of nature, the arts, travel and people. Despite describing himself as an accidental YouTuber and an accidental author, there is no mistaking that Jonty's passion for life is contagious and those who watch his YouTube channel or read his book are better for it. 
You can connect with Jonty on instagram @jontytan, or through his website, jontytan.com, where you can also read his thought-provoking blogs.
About Singapore Literature Book Club 
From NLB's Singapore collection comes a book club with a unique local flavour. Discuss books by both well-known and emerging Singaporean authors touching on topics close to home. Get acquainted with local literature and discover national literary treasures right here at the libraries. 
To find out more about NLB's literary art events, join our mailing list here!
About LearnX Communities
The Singapore Literature Book Club is one of NLB's many LearnX Communities that connect like-minded people to create a modern kampong of communal learning. These communities cover a wide range of topics and can be found in libraries all over the island.  
Interested? Head over to https://go.gov.sg/what-is-a-learnx-community to join an existing community or start one of your own!