Description
Singapore Night Festival 2018: The Lost World of Terranova by The Gem Museum
Dates & Timing
17 - 18 Aug, Fri - Sat | 7pm - 10pm
23 - 25 Aug, Thur - Sat | 7pm - 10pm
Venue: The Gem Museum @ 222 Queen Street #02-02 Singapore 188550
Zee went on an adventure to explore Earth. As he trekked into the deepest region, he stumbled upon Terranova, a lost ancient world formed 66 million years ago, after a massive asteroid stuck the land. There, he uncovered earth's unknown secrets and found great treasures within.
In the world of Terranova, journey with Zee to find hidden gems buried within "Mystical Meteo", "Crystal Mountain", Pearly River" and "Fantasy Garden".
This night festival, The GEM museum presents to you unusual terrarium exhibits of fossils, meteorites and gemstones with phenomenal effects under different lightings.
To enjoy free admission to this exhibition, simply LIKE us on our facebook or follow us on Instagram.
In addition, Eventbrite users can register for a ticket to gain priority entry*!!!
*Applicable only to the first 50 visitors daily.
Kindly present us the admission requirements on your social media account, including the Eventbrite ticket to join the priority queue.
Come and explore the lost world of Terranova with us this August!
EXCLUSIVE - CREATE YOUR OWN WORLD OF TERRANOVA
At our exhibition, you can purchase a Limited Edition Gemstones Terrarium Set (@$88/set) and bring home the Terranova experience with you!
Enjoy a special rate of $78/set when you email us at contact@thegemmuseum.gallery for pre-order and pick up during the event. While stocks last.
The terrarium set will include:
1 terrarium container,
2 packs of fine coloured sand
1 pack of gravel
1 pack of rough jade
1 piece big rock (selected pieces)
2 bundle of artificial plants

Below is a photograph of our sample set which you can re-create. Accessories and figurines will not be included.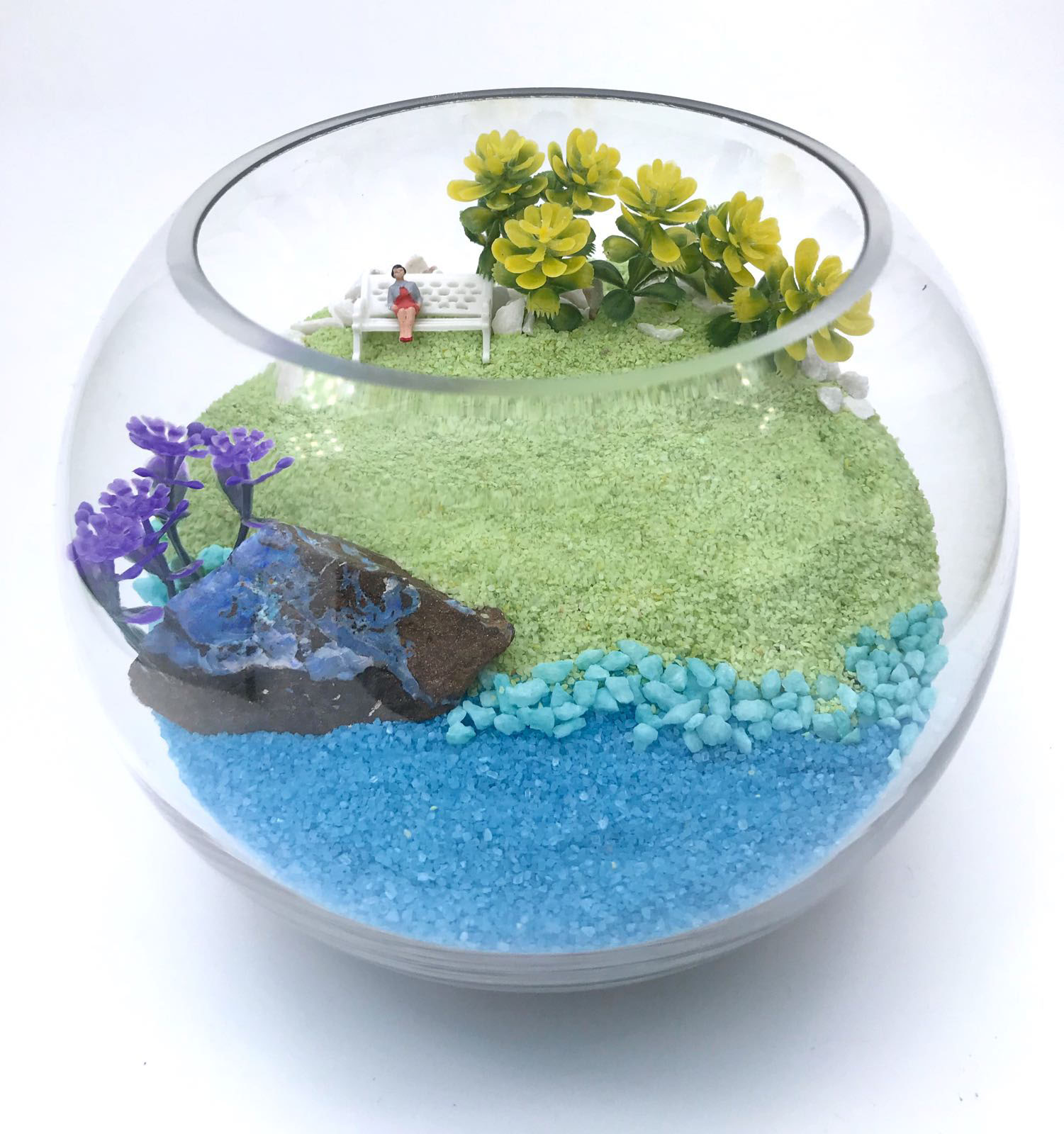 Photography Disclaimer
Kindly note that photographs may be taken during your visit to be used for our marketing and publicity purpose.