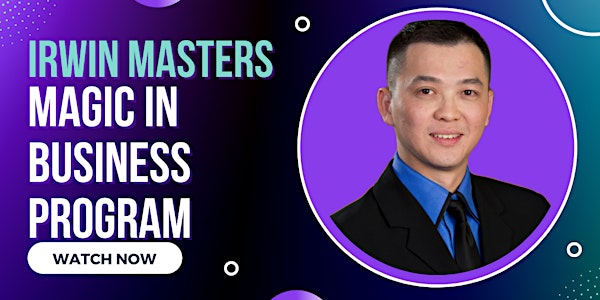 The Magic In Business for Entrepreneurs
The Magic In Business for Entrepreneurs
About this event
Serial Techno-preneur
Irwin Masters is a self-made serial entrepreneur who started as a techno-preneur 20 years ago.
He owns multiple businesses across Asia in various industries, such as property management, information technology, major events management, and business consulting & training.
He is also the co-founder of Industries Unite, a group of 52 trade associations representing about one million small and medium enterprises (SMEs) in Malaysia.