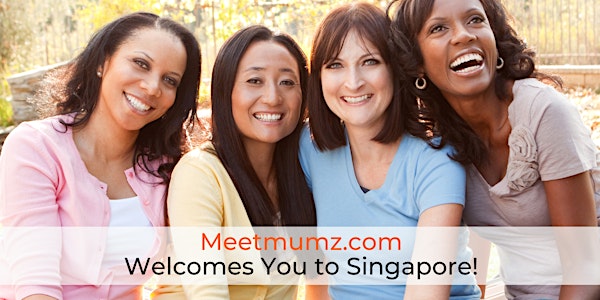 The Meetmumz - Meet & Greet Singapore!
A casual get-together welcoming HK & SG families !!
When and where
Location
The Dempsey Project Restaurant The Dempsey Project Block 9 Dempsey Rd #01-12 S247697 Dempsey, Dempsey 247697 Singapore
About this event
MEETMUMZ WELCOMES YOU TO SINGAPORE!!
Come join us as a family for some fun networking and a place to feel welcomed to the tribe and some exciting news and updates to be announced at the venue!
Who is this event for? ( Meetmumz Tribe & Families - Adults and Children Included)
What do we have in store: Food Feast & Drinks at discounts + a surprize fun activity for the children!
Is there an agenda? YES!! [ Will be shared at the Venue]!!
Schedule ( Tentative)
4:25 pm - 4:40 pm: Registration + 1 Welcome drink!
4:45 pm - 5:30 pm: Children Table Activity & Networking Sharing Bites!
5:30 pm - Children's Dinner is served!
6:00 pm: Dinner Served for all.
7:30 pm - Closing Statements and Surprize!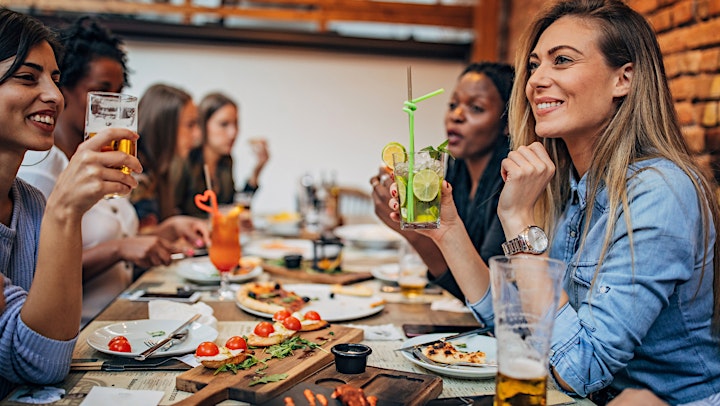 VENUE SPONSOR - The Dempsey Project!
Discover a boundless world of cuisines when you browse the menu at The Dempsey project. Whether you order avo on toast, za'atar baked eggs, or slow cooked pork ribs, every dish is infused with the finest ingredients and supplied by distinguished producers. Diverse, wholesome, and filled with flavour, there's something for every taste and diet. Breads are baked through the night, mezze and dips are prepared fresh every day, seafood and meats are sourced from the most sustainable fisheries and farms. We take every care to make sure only the best arrives to your table for every order.
Attendees Special Offer - Sign up to the meetmumz app and receive a Goodie Bag Worth All things that will make your move to singapore Worth it!! <3
WHAT WILL BE COOKING IN THE KITCHEN ---
Each person shall be served a choice of Welcome Drink ( Alcoholic or non-alcoholic) and served a feast table for both adults & children. The final menu options (supporting both vegetarian, non-vegetarian, gluten and other dietary restrictions will be shared before the event).
HOW WILL THE KIDS BE KEPT BUSY ---
As parents we know the trick to enjoy your drinks.. and thus we have the perfect setup ready for you to be able to trick your kiddos getting busy while you enjoy those moments of serene sanity ! ( No promises, but till those moments last! ))
WHAT WILL YOU BE DOING?
1. Eating some lip-smacking food
2. Enjoying some of the best in-house specialities in terms of beverages
3. Getting to meet fellow families from Hong Kong who have moved, just moved or been here decads ago! After All, its been HOME KONG for all of us at some point in our lives!
4. Meeting People who can really make your move into Singapore Amazing!
5. An opportunity to know all about MeetMumz, our activities, collaborations, events, memberships and more.
WHAT ARE YOU WAITING FOR???
WATCH THIS SPACE TO KNOW MORE ABOUT OUR PARTNERS!!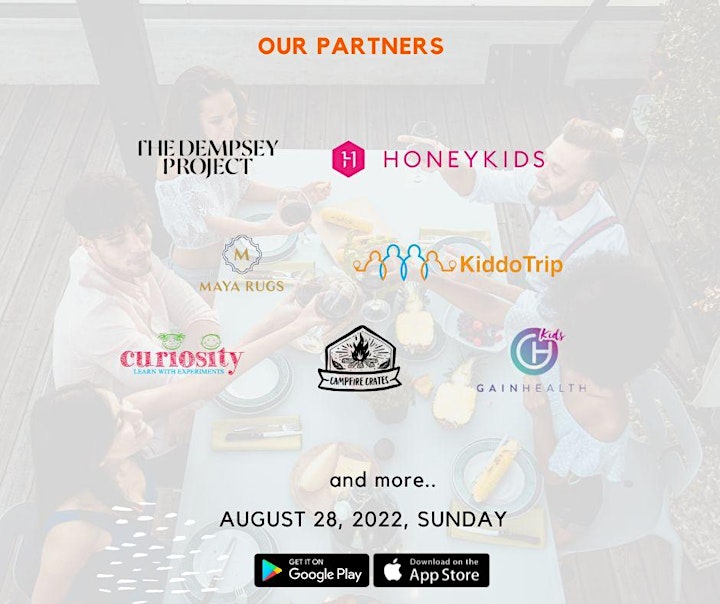 OUR GOODIE BAG SPONSORS AND WHO THEY ARE:
KIDS GAIN HEALTH: Kids GainHealth focuses on creating an active and caring community of parents with kids suffering from eczema and its related condtitions like Allergies, rhinitis, Asthma. We are passionate about making the life of mothers easier to care for their children suffering from eczema. By giving them educational resources from professionals to help manage eczema in their child.
MAYA RUGS: Through our rugs & accessories we hope to showcase and preserve the skilled craftsmanship that our artisans have to offer. Maya Rugs & Maison Maya products are all handmade with natural materials and adopting ethical practices. We believe in preserving age old crafts while giving them a contemporary lift. Our designs are inspired by the rich history of India, and by our journey and travels around the world.
CURIOSITY KIDS:Curiosity Kids offers practical and fun filled science experiment classes to foster the habit of observing and exploring! Curiosity Kids believes kids need to be encouraged and empowered to be curious and ask questions, be creative in solving and answering those questions, have the confidence to explore, learn and experiment, and be able to effectively communicate with their peers and educators.
CAMPFIRE CRATES: Connecting families with the language, customs and values of the Philippines through fun and happy products, the Campfire Crates creates easy activities, books and blog posts to help you up to date on what kids need to know about our country, our people, and our culture.
KIDDOTRIP: A fun walking tour designed with activities for children and bringing in the jour of being introduced to the neighbourhoods of Little India, chinatown, and joo chiat thats coming soon.