The New Role Of A MARTECH: (Marketing + Technology)
Description
In the past, most marketing org charts kind of looked the same. But in the present scenario, it is changing rapidly. Over 75% of enterprises now have an internal executive responsible for bringing marketing technology into business units and leading adoption. Having someone in charge of marketing technology is becoming a common function in modern organizations. The MARTECH head is responsible for research & recommendation; Integrate, operate, train and support and also Customize MARTECH products.
Invited speaker: Lai Tuck Weng, Founder of Edge Digital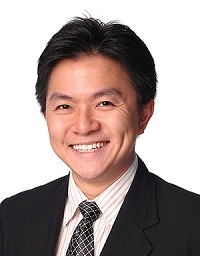 CollabX Asia
CollabX Asia is our annual flagship conference series. Experts from the field and academia will be invited to share their views on new trends and technologies that are shaking up their specialist industries, and their transnational implications. CollabX Asia will cover topics affecting a diversity of sectors such as engineering, biomedical science, hospitality, sports, communication and more.
This series of talks is open to the public, alumni and current PSB Academy students, and aims to expose them to the future of the jobs they are headed for, and focus on key skills and talents they will need to hone as they develop their careers here and in the region.