The PennyWise Talk
When and where
Location
Billy Kueek International Unit 3A02, Level 3A, Lift Lobby 1, Block C Damansara Intan, No 1, Jalan SS20/27 Petaling Jaya, Selangor 47400 Malaysia
Description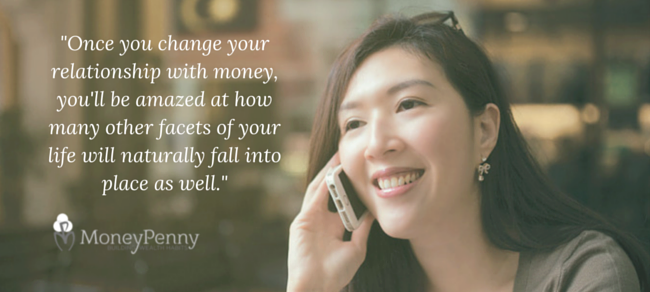 Learn the importance of Managing your Money in a
PROPER, PROACTIVE & PROFITABLE WAY.
According to the Malaysia Department of Insolvency, more and more youths under 25 years old are tackling bad debt and, more alarmingly, BANKRUPTCY, at a very worrying rate.
Through a general survey of more than 90,800 people, the Credit Counselling and Debt Management Agency (AKPK) found that most (23%) attributed the main cause of their debt issue to be due to POOR FINANCIAL PLANNING.
Money Habits that Make You Wealthy
Most people love to spend and shop. However when it comes to making money - especially managing money - it can suddenly go from being a pleasure to a source of anxiety or head-scratching.
With the custom-designed PennyWise Program, based on Money Management Maestro, Penny Choong's real-life applications and financial-savvy skills, everyone can foster good money habits that will re-align, reward & replicate prosperity.
PennyWise Program - Part 1 is about learning the techniques that Penny personally utilizes in a strategic manner, in order to optimize your money, slay the 'debt monster' and ultimately grow your wealth.
With PennyWise Program - Part 1, learn to take charge of your finances and:
Dis

cover successful people's secret to financial prosperity

Determine your Financial Independence Figure & create your personal financial blueprint

Explore & master the techniques successful people use to take charge of their finances

Design & implement money goals that produces results - every time

Implement money concepts that improve your financial outlook

Identify & rectify unhealthy money blockages

Design your debt repayment plan and slay the debt monster, once and for all

Explore strategies and methods to invest & manage your risks
PennyWise Program - Part 2 equips you with the knowledge & skills to resolve personal blockages, remove limiting beliefs and negative baggage so that everyone can Live life By Design! The syllabus taught follows that of the American Board of NLP (ABNLP), the largest NLP certifying body in the world. As a certified NLP Practitioner & Financial Coach you can offer coaching services & create a second income stream for yourself.
Change your mindset for endless financial possibilities with PennyWise Program - Part 2 and:
Dis

cover how to attract & generate unlimited success in life

Unleash your potential and achieve consistent results to produce maximum financial success

Eliminate self-limiting beliefs on your wealth producing potential

Enhance your financial performance by aligning your goals with your inner values

Create limitless financial opportunities by improving negotiation, communication and persuasion skills

Discover & remove financially destructive spending habits

Identify & manage negative money emotions

Identify & create wealth producing thoughts and language patterns
PennyWise Program - Part 2 is delivered in partnership with

Billy Kueek International

(BKI), Asia's 1st ABNLP approved Institute with 2 NLP Master Trainers,

Dr Billy Kueek

&

Ms Lim Kit Wan

. It is one of the most sought-after training providers for NLP programs, and is well-known for their top-notch trainings, competence & expertise. As an NLP Master Practitioner herself, Penny experienced firsthand the effectiveness of BKI's programs in Transforming People, Inspiring Lives.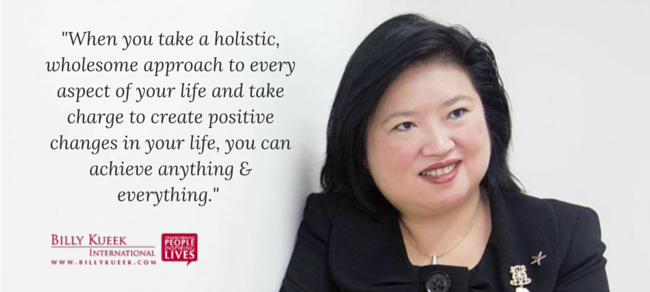 Come find out how you can empower yourself with PennyWise Program and achieve Financial Independence in 2015.