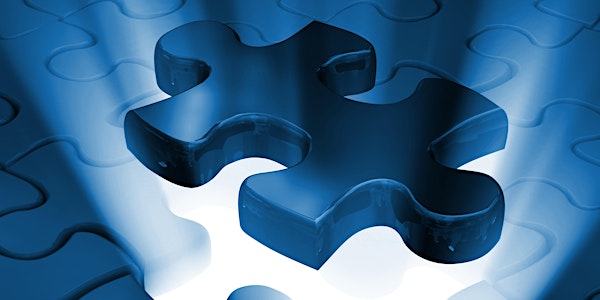 The Power of Data Driving Intelligence for Finance & Insurance Institutions
8.30 am to 11:00 am Singapore Standard Time
When and where
Location
Singapore Marriott Tang Plaza Hotel 320 Orchard Rd Singapore, 238865 Singapore
Refund Policy
Contact the organizer to request a refund.
About this event
The Power of Data Driving Intelligence for Financial and Insurance Institutions
Fully leveraging the latest transformational technology to improve critical decision-making and fulfilling customers' needs effectively
The creation, integration and implementation of information management and finance frameworks are critical in an era where the quality of data collected is more crucial than ever. Finance and insurance leaders must create frameworks to connect dependencies across processes for reliable information as they attempt to manage a data-driven organisation to achieve their corporate purpose.
Financial and insurance institutions are striving for access to information, which they see as a valuable asset. To better support important decision-making and satisfy demanding customer requirements, it is necessary to secure and analyse both organised and unstructured data quickly. Obtaining reliable data while adhering to data governance and compliance will increase the quality, accuracy and accessibility of data.
The notion that financial and insurance institutions should concentrate more on preventing crises rather than merely responding to them is not new. What is new is the capability to successfully preempt and mitigate critical events regularly and more successfully.
Recent advances in data analytics, business intelligence, machine learning and artificial intelligence have enabled financial organisations to better detect and accurately forecast operational difficulties. This exponential improvement in the ability to analyse enormous historical data sets and millions of pages of unstructured text to track patterns and identify potential problems is revolutionary.
By creating business intelligence dashboards, organisations can instantly understand where to increase efficiencies, when to manage costs and how to impress customers with the right financial needs in the long run.
Further, data analytics develops a single source of truth for compliance and method to build trust among customers.
Actionable intelligence driving governance
Data governance is the most successful technique for formalising accountability where employees define, produce and use data to execute their job functions quickly. As good data is needed to improve productivity and customer experience, technology that gives more methods of gathering data fast from individuals is expected to accelerate.
Data Democratisation
The rate at which data is generated is increasing all the time. People are preparing themselves to function and engage with data in the larger environment. In addition, the necessity to improve usable data analysis while becoming increasingly data-driven in decision-making is almost unanimously acknowledged.
This cannot be done without reliable analytics tools capable of desegregating and connecting previously siloed data, making it manageable from a single place.
HyperIntelligence – Moving from Reactive to Proactive Decision Making
Financial and insurance institutions must be more perceptive in times of business uncertainty to detect and respond to new technology opportunities that drive digital transformation. HyperIntelligence - a term that has only lately been coined - makes data accessible to employees at their convenience.
For forecasting and strategising, data must be gathered from reliable and personalised sources. The simple card, which is considered the future of Data Analytics, aims to give important data insights for specified keywords across all web apps.
OpenGov Asia is pleased to bring an exclusive Breakfast Insight that aims to provide the latest information on how financial and insurance institutions are using data analytics to drive mission outcomes. This is a closed-door, invitation-only, interactive session with Singapore's top financial and insurance institutions.
OpenGov Breakfast Insights are concise, to the point, strategic level discussions designed to bring learning to the highest level! The unique proposition of this OpenGov Breakfast Insight is the integration of cutting-edge insights from our expert speakers and interactive discussion among the participants.
This unique session will present the latest research and real-time case studies on the future of data analytics tailored for financial and insurance institutions:
Developing insights across organisational boundaries to provide information for decision-makers to better manage risk and execute business strategies
Identifying existing technology for analysing large volumes of financial data and turning it into actionable forecasting and decision-making insights
Mastering how financial and insurance institutions can leverage data analytics to optimise strategic planning to remain competitive
Managing and mining data from client interactions to improve the quality of services provided
Understanding how digital technologies can help better understand how customers use data
Who Should Attend:
Chief Data Officers
Chief Technology Officers
Chief Transformation Officers
Chief Financial Officers
Directors of Finance
Directors of Regulatory
Directors of Call Centre
Directors of Claims
Directors of Underwriting
Directors of Technology Transformation
Directors of Customer Excellence
Directors of Technology Excellence
Heads of Business Intelligence and Analytics