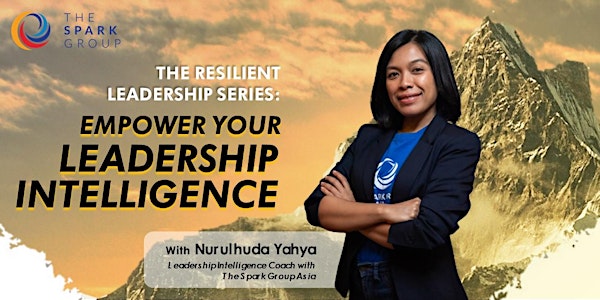 The Resilient Leadership Series – Empower Your Leadership Intelligence
Join this session as we share critical insights on how to level-up your leadership in leading your team.
About this event
The Resilient Leadership Series - Empower Your Leadership Intelligence
First step to leading a team, is understanding who you are. In leading your ship, you are the common denominator among all your employees, so knowing you are is the first step to GROWING others.
Here's what you will learn:
How to Positively Shift your mindset that generates results quicker than you ever thought possible
Understand How People Create Ever-Lasting Change
Strategies to Discover your Leadership Blind-Spots and Minimize Costly Mistakes
Understand the Mindset Obstacles, that have been getting in your way
Find out how to stop Recurring Mistakes that are happening in your leadership!
Who Should Attend?
CEOs, Decision-makers, Head of Departments, Senior Management
People in leadership positions in the company with full-time employees
Business Owners & Entrepreneurs looking at growing teams
Who is the speaker?
Coach Nurulhuda Yahya
Nurul is a Certified Leadership Intelligence Coach with The Spark Group Asia.
She is also a passionate Human Resources practitioner with 15 years of experience in people and culture development across different industries.
As a self-developed public speaker and trainer, Nurul is known as someone who helps leaders to tap into their own strengths and capabilities to overcome challenges and achieve their desired results.
Her experience in different Human Resources roles has witnessed her direct involvement in developing leaders, maximizing employees' true potential, as well as establishing self-sufficient teams. Apart from academic certifications in Business Management, Nurul has multiple certifications in formal Human Resources learning, people development, training, and courses.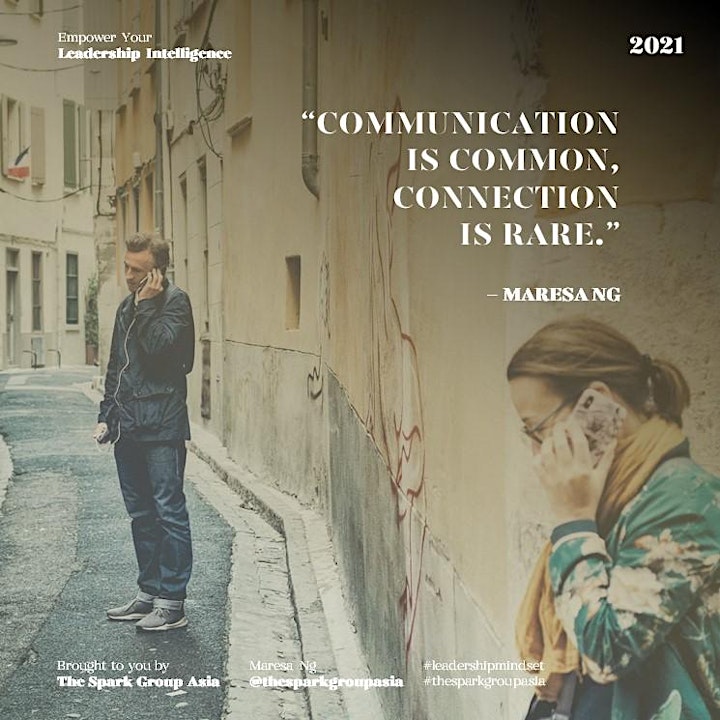 Hear from Our Participants:
"I found it very interesting and the speaker is excellent. The topic is quite beneficial to me. I learned about how I can teach and coach my team. I also learned to motivate myself and the team. I have more knowledge to lead myself and team better than before."
~ Zarif, Branch Manager of a Therapy & Special Education Centre
"Throughout the workshop, the speaker's informative sharing sparked thoughts and ideas that I can now propose and discuss with my team. Now I know how to improve our operations to run smoothly and systematically."
~ Jinn, Operations Manager of a Biodegradable and Compostable Products Supply and Distribution Company
"The AccuMatch profiling report that I completed was one of the best leadership profiling tools that I have come across. I was actually surprised at how well it reflected me."
~ Anna Lu, Business Owner
"It was indeed a mind-blowing journey to go through the AccuMatch report. I discovered my inner blind spots and gain clarity on how to move forward in my business."
~ Angela Bong, Coach & Trainer
P.S. Two things:
1. This event is a LIVE interactive session. So attend LIVE.
2 There will not a recording available. Get out your calendar and mark down the date and time, so you can be there.
Register now while it's fresh on your mind!
Notes:
1. This session will be conducted in our WESPARK platform, we will send you instructions to gain access to the webinar via email, do check your inbox.
2. For any inquiries, please contact us at hello@thesparkgroup.asia or message us on WhatsApp.
Not sure what's the time of this event happening in your area?
Click on this to find out, https://www.timeanddate.com/worldclock/converter.html
Want to find out more about what we do?
Facebook Page:
www.facebook.com/thesparkgroupasia/
Website:
Terms & Conditions:
1. The Spark Group Asia has the right to reject your participation for any reason.
2. The Spark Group Asia reserves the right to change the event details with written notification in advance.
3. We will collect your data for future marketing purposes.
4. By disclosing your data, you agree for The Spark Group Asia to contact you in the future.