THE SECRETS OF SUCCEEDING AS A STARTUP (ACT I of III): BUSINESS MODEL DESI...
Description
Do you have a great business idea? Are you wondering where and how to start your startup?
This workshop is designed to help early-stage ventures create a sustainable business model and develop a framework for validating that model. We introduce startups to Osterwalder's Business Model Canvas and the analytical process required to validate a business model. The workshops are highly interactive and all participants will be able to design their own business model during the workshop.
The Business Model Canvas (BMC) is a strategic management and entrepreneurial tool designed for early-stage businesses to explore design, challenge and develops many aspects of their business. It looks at the company's Value proposition, its Customer segments, resources, requirements and incoming and outgoing finances.
In this hands-on workshop, learners will learn about the key segments of the BMC, explore each in detail and lay the foundations for creating their own Business Model Canvas for their business ideas.
At the end of the workshop, learners should be able to:
1) Recognise the importance of having a business model;
2) Identify the key elements of the Business Model Canvas;
3) Apply the Business Model Canvas to describe, design, challenge and pivot their business ideas;
4) Create meaningful business discussions using the Business Model Canvas.
This workshop is for all new ventures that are looking for clarity on how to establish a profitable business and is most suitable for anyone who is interested in becoming an entrepreneur and build a viable startup business. The workshop is intentionally designed to be delivered in small group to foster interaction, allowing learners to work on their business models and get individualised feedback from an entrepreneur/investor himself, therefore it has limited seats.
"This workshop gave me a framework to organise my thoughts around. That made it easier to prioritise opportunities and understand what was working, what wasn't and why." - Leon, Entrepreneur.
"The content of the workshop is really helpful and well-organised. The highlight is that the trainer provides real world examples combined with his own experience and expertise." Jenna, Temasek Polytechnic
Workshop Schedule
6:00 PM Registration
6:30 PM Workshop Starts
8:00 PM Break
8:15 PM Business Design Session
9:30 PM Workshop Ends
Trainer: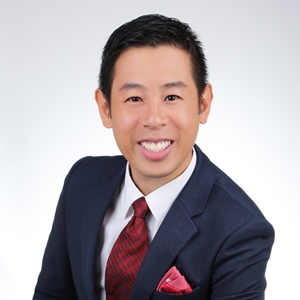 Besides being a mentor to many startups and personally invested in a few businesses, Steven had been regularly invited to judge many pitching events, including EDGE Hack 2017, Republic Polytechnic Pitch Day 2017, Singapore Institute of Technology inaugural Hackathon 2017, INSEAD Demo Day 2017 etc. He is currently a Startup Mentor under TRIVE Ventures Next50 initiative, which is a movement for and by the entrepreneur community, launched with the aim to provide complimentary one-on-one mentoring sessions for early-stage start-ups. Recently, he was appointed by Temasek Polytechnic and Republic Polytechnic to be one of their Startup Mentors to help mentor some of their student and alumnus startups. Steven is a regular speaker and trainer in many seminars, forums and workshops.
This workshop is proudly brought to you by:


A complimentary learning supported by Lifelong Learning Council under SkillsFuture SG.
#SFF2018 #Myskillsfuture #SkillsFutureFestival #SkillsFutureFestival2018 #LearnSG