THE SECRETS OF SUCCEEDING AS A STARTUP (ACT II of III): EFFECTIVE PITCH DEC...
Description
"For an entrepreneur, life's a pitch!" - Guy Kawasaki
Startups frequently prepare a "pitch deck" to present their company to prospective angel or venture capital investors. It is one of the most important steps for getting a new venture off the ground. The pitch deck (also known as an investor deck) is the first communication tool used to provide your audience with a quick overview of your business plan and to help you raise money with a potential investor. The content of the pitch deck, along with your presentation, can help the investor to determine whether or not to continue evaluating your business opportunity.
Raising capital from investors can be challenging and time-consuming. Therefore, it is always crucial that a startup absolutely nails its investor pitch deck and convey in a manner that shows your "business story" in an engaging and fascinating, yet informative way. In another word, your pitch deck has to articulate a compelling and interesting story.
A good pitch deck must:
1) tells a compelling story that follows a logical sequence;
2) shows strong business model validation from experiments and research data;
3) has a clear ask at the end that is justified by thorough research.
At the end of the workshop, learners should be able to:
1) Identify the key components making up an effective pitch deck;
2) Define the structure and create content for a pitch deck;
3) Develop the presentation style and design the pitch deck;
4) Create emotional impact while making the business case.
This workshop is suitable for entrepreneurs who wish to improve their pitch decks to be effective and efficient in securing investors' interests.

Workshop Schedule
6:00 PM Registration
6:30 PM Workshop Starts
8:00 PM Break
8:15 PM Pitch Deck Design Session
9:30 PM Workshop Ends
Trainer: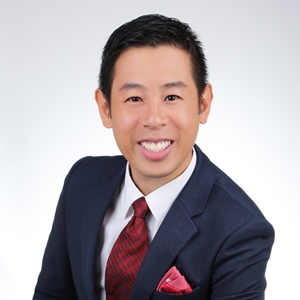 Besides being a mentor to many startups and personally invested in a few businesses, Steven had been regularly invited to judge many pitching events, including EDGE Hack 2017, Republic Polytechnic Pitch Day 2017, Singapore Institute of Technology inaugural Hackathon 2017, INSEAD Demo Day 2017 etc. He is currently a Startup Mentor under TRIVE Ventures Next50 initiative, which is a movement for and by the entrepreneur community, launched with the aim to provide complimentary one-on-one mentoring sessions for early-stage start-ups. Recently, he was appointed by Temasek Polytechnic and Republic Polytechnic to be one of their Startup Mentors to help mentor some of their student and alumnus startups. Steven is a regular speaker and trainer in many seminars, forums and workshops.
This workshop is proudly brought to you by:


A complimentary learning supported by Lifelong Learning Council under SkillsFuture SG.
#SFF2018 #Myskillsfuture #SkillsFutureFestival #SkillsFutureFestival2018 #LearnSG