THE SECRETS OF SUCCEEDING AS A STARTUP (ACT III of III): WINNING PITCH
Description
Are you ready to raise funds for your startup? Do you have what it takes to impress the investors to invest into your business?

Much of the success we have in life, both personal and professional will depend on how well we "pitch" ourselves, or more simply how well we "sell" ourselves. A pitch should tell our story and/or our businesses. A bad pitch can cost us more than just a second meeting.
Raising capital from investors can be challenging and time-consuming. Therefore, it is always crucial that we convey in a manner that shows our business as a compelling and interesting story.
Making successful pitch begins long before the presentation itself. It requires strategic direction, careful preparation and meticulous rehearsal with the right people in order to ensure that our business will stand out from the crowd. It is always important to have a compelling and dynamic pitch so come along to develop a skill which can open doors to funding, new customers and much more.
At the end of the workshop, learners should be able to:
1) Identify what the audience is looking for;
2) Construct a compelling and interesting story to present to the audience;
3) Use body language and voice variation to enhance the storyline;
4) Create an effective "call-to-action" to entice the investors.
Workshop Schedule
6:00 PM Registration
6:30 PM Workshop Starts
8:00 PM Break
8:15 PM Practice Session
9:30 PM Workshop Ends
Trainer: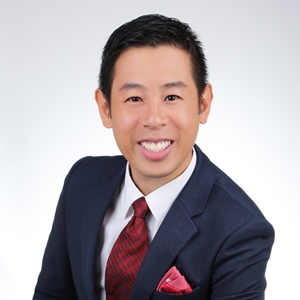 Besides being a mentor to many startups and personally invested in a few businesses, Steven had been regularly invited to judge many pitching events, including EDGE Hack 2017, Republic Polytechnic Pitch Day 2017, Singapore Institute of Technology inaugural Hackathon 2017, INSEAD Demo Day 2017 etc. He is currently a Startup Mentor under TRIVE Ventures Next50 initiative, which is a movement for and by the entrepreneur community, launched with the aim to provide complimentary one-on-one mentoring sessions for early-stage start-ups. Recently, he was appointed by Temasek Polytechnic and Republic Polytechnic to be one of their Startup Mentors to help mentor some of their student and alumnus startups. Steven is a regular speaker and trainer in many seminars, forums and workshops.
This workshop is proudly brought to you by:


A complimentary learning supported by Lifelong Learning Council under SkillsFuture SG.
#SFF2018 #Myskillsfuture #SkillsFutureFestival #SkillsFutureFestival2018 #LearnSG