Sales Have Ended
Registrations are closed
Thank you for a successful registration. See you at the Shamrock Cove Leadership Camp 2017. Be Ignited...Be On Fire!... Changed to change
Sales Have Ended
Registrations are closed
Thank you for a successful registration. See you at the Shamrock Cove Leadership Camp 2017. Be Ignited...Be On Fire!... Changed to change
Description
The Shamrock Cove, a co-partnered Aftercare centre by Christ Methodist Church and St Patrick's School, is in its third year of organising and hosting this Leadership camp series. With its emphasis and focus on building servant-leaders through personal change from our teaching sessions, group projects, hands-on activities, games and positive interactions, this has proven to be successful in previous camps.
This year, with our theme of 'On Fire! Changed... to change', we continue with this series but strengthen the focus of impacting and motivating participants to firstly start by changing from the inside and then radically reaching out to begin changing the world around them- their home, school, their friends and then ultimately their country with acts of love and kindness.
This day, 'non-live in' camp offers 4 sessions for student participants and will introduce, for the first time two evening sessions specially for parents and educators & adults who want to understand their teenager or simply know about this next generation generation better.
Speakers:
Mr Sam Choo- Youth Leader and Motivational Speaker, CMC
Mr Jeremy Yap- Youth Leader and Motivational Speaker, CMC
Mr Joshua Tang- Youth Leader and Motivational Speaker, CMC
Mr Errol Champion- Advisor to, and Overseer to the Shamrock Cove
Mr Ian Poulier- SEL Network Associate Consultant (Night Sessions)
FAQs
What are my transport/parking options for getting to and from the event?
There is a basement carpark at the venue of about 50 lots available. Do come early to be assured of a lot. Ohter options include:
Nearest Bus Stop- 92151
Bus Numbers: 10E, 10, 12, 14E, 14, 32 & 155
How can I contact the organiser with any questions?
For any inquires do email: shamrockcove1933@hotmail.com
What is the Shamrock Cove?
The Shamrock Cove is St Patrick's School's Student Aftercare Center that open to every SPS student as a place to kick and relax after their long and hard day of school. Here they can mingle with fellow students through game consoles, board games, PC games, or simply chatting and conversation. The Shamrock Cove also organizes many value-added activities throughout the year and competitions. Through non-threatening methods of reproof, this has become a safe place for students to come to.
What is the camp timetable?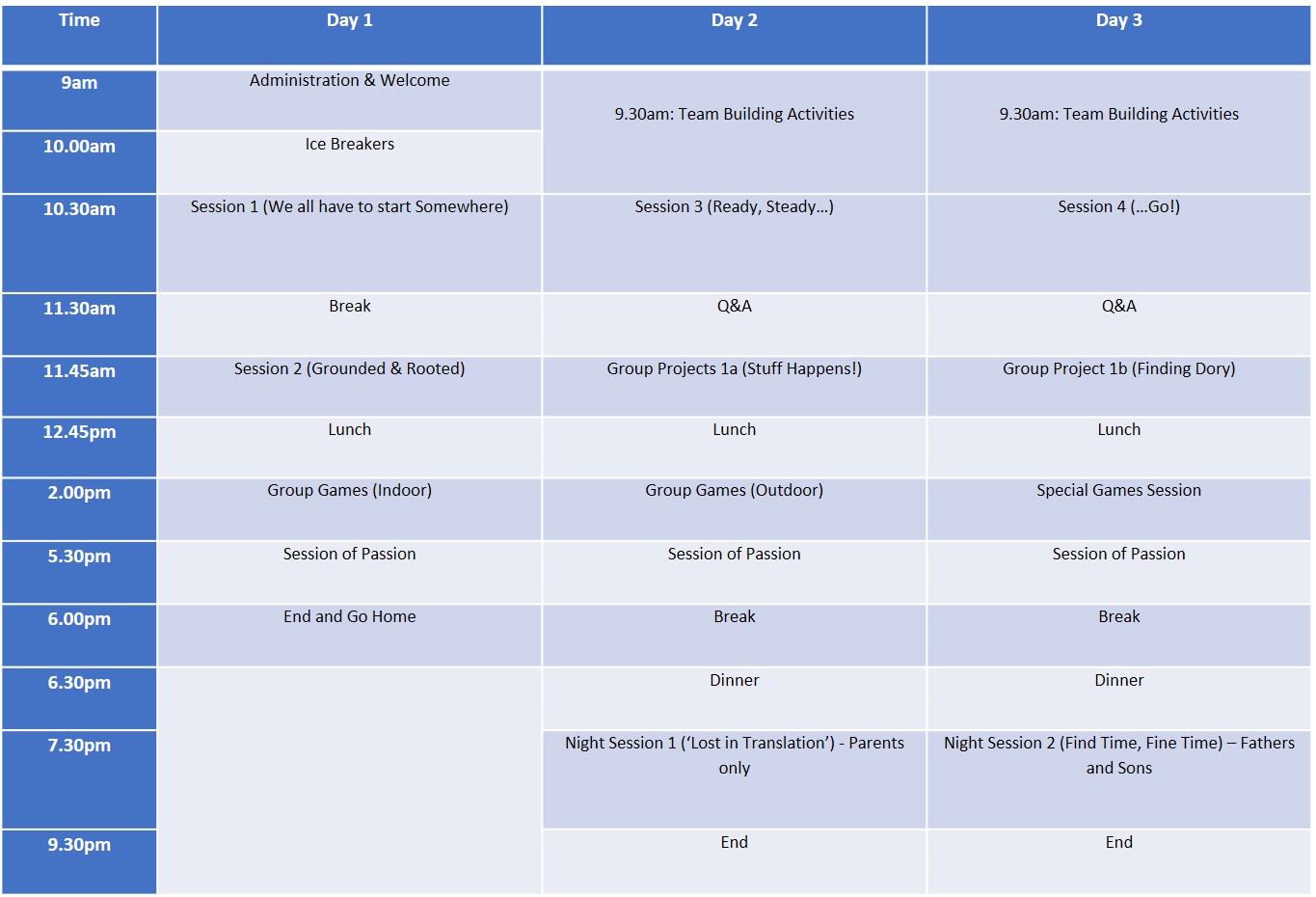 FAQs
What can I bring into the event?
For all student participants-
Attire:
Tee Shirt (a spare would be recommeded as there will be games and activities)
Sports shorts would be ideal
Sports shoes/sneakers and socks (slippers and sandals ARE not recommended)
A cap (for outdoor activities in the school field)
Optional sweater if you get too cold in air-con
Other:
Writing material (pens/pencils/notebook)
Money for drinks/snacks for the vending machine