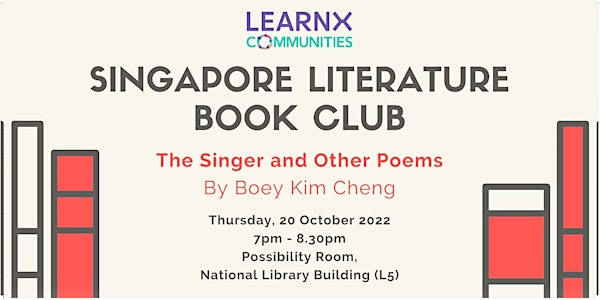 The Singer and Other Poems by Boey Kim Cheng | Sing Lit Book Club
Join Boey Kim Cheng as we discuss his latest book of poems on memories, experiences, and absences.
When and where
Location
National Library - Imagination Room 100 Victoria Street Singapore, 188064 Singapore
About this event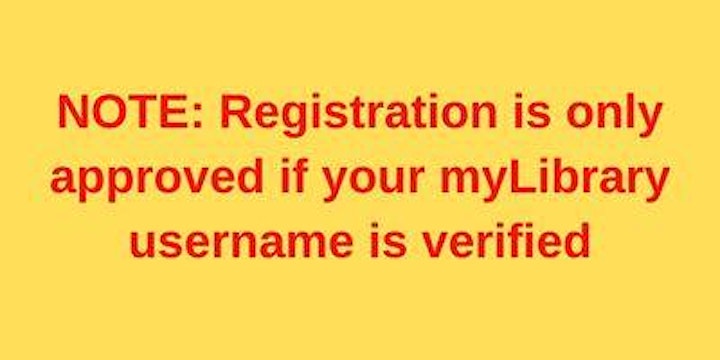 Important Notice
This programme/event is open to members of the National Library Board, Singapore. Please ensure you have your myLibrary username on hand before proceeding with the registration. If you do not have a myLibrary username, you can create one here: https://account.nlb.gov.sg/.
About the Programme:
Join us at Singapore Literature Book Club as we discuss The Singer and Other Poems by acclaimed poet Boey Kim Cheng. This will be an interactive session, please come prepared to discuss the book and share your thoughts! 
About the Book:
"In this work of a mature artist, Kim Cheng Boey's characteristic style – literary, allusive, memoirist, with a flâneur's sensibility – is on full display. The book's triptych staging – 'Little India Dreaming', 'The Middle Distance' and 'Sydney Dreaming' – unfolds as a bildungsroman, in which place and time generate itineraries that signify more than the pleasures and travails of travel or the sociopolitical content of the émigré shuttling along the spectrum of departures, arrivals, exile, immigration, and in-between states." --Shirley Geok-lin Lim
About the Speaker:
Since emigrating to Australia from Singapore in 1997, Boey Kim Cheng has made a home in Berowra, New South Wales. His poems have featured in the literature syllabus of the GCE A Level, the HSC and the International Baccalaureate. Besides poetry, he has published a travel memoir, Between Stations, and Gull Between Heaven and Earth, a historical novel about the Tang poet Du Fu.
About Singapore Literature Book Club 
From NLB's Singapore collection comes a book club with a unique local flavour. Discuss books by both well-known and emerging Singaporean authors touching on topics close to home. Get acquainted with local literature and discover national literary treasures right here at the libraries. 
To find out more about NLB's literary art events, join our mailing list here!
About LearnX Communities
The Singapore Literature Book Club is one of NLB's many LearnX Communities that connect like-minded people to create a modern kampong of communal learning. These communities cover a wide range of topics and can be found in libraries all over the island.  
Interested? Head over to https://go.gov.sg/what-is-a-learnx-community to join an existing community or start one of your own!