The Two of Them by Liana Yang (Artist Residency Tour & Talk)
Description
The Two of Them - a solo exhibition by Liana Yang
Exhibition runs from 17 October to 4 November 2015

DECK's inaugural Artist-in-Residence (A.i.R.) marks its completion with the launch of a solo exhibition by Singaporean artist Liana Yang. Titled The Two of Them, the showcase presents experimental works and ideas fomented during her residency.

The exhibition consists of three other bodies of work — Drinking Lovers' Spit (2013), Forever is a Long Time (2014) and Year 0 (2015). The exhibition, which seamlessly switches lenses between the personal and the sociological, examines the subtleties, nuances, contradictions and pitfalls of modern romantic relationships. Combining installation with photography, the works seek to push the boundaries of image creation and presentation.

She said "I hope to unravel the construct of romance and the human conditions that bind couples romantically. In a way the show is also to encourage a discourse on the unconventional wisdoms that are likely to arise from what people have come to call 'love'."
Opening Reception
16 October (Friday), 7.30pm
RSVP here
---
About Liana Yang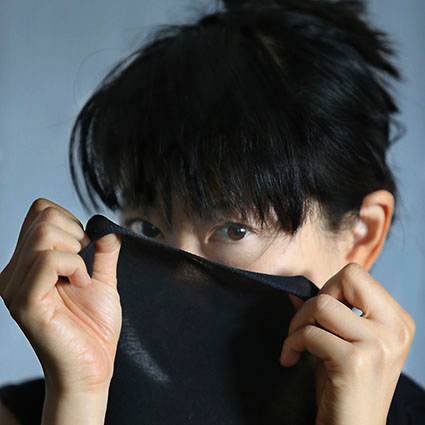 Liana Yang combines photography and installation work to investigate various sociological and psychological relationships. She is drawn to the trivialities and oddities that we encounter in our daily experiences. This includes the enigmatic and unseen aspects of spaces and places, as well as explorations of memory and associations in a contemporary culture.
Her works have been showcased at Nooderlicht International Photofestival, Netherlands, Arles Photography Open Salon, France, Singapore Art Museum@8Q, Artissima 19, Italy and Warsaw Photo Days, Poland. Her three self-published photobooks, have also been selected and showcased internationally in Brighton, UK, Helsinki, Finland, Malmo, Sweden and Tokyo, Japan.
She resides and works in Singapore.
Organiser of The Two of Them by Liana Yang (Artist Residency Tour & Talk)
Singapore International Photography Festival (SIPF) is a biennial gathering of minds from around
the world with the common pursuit to advance the art and appreciation of photography. It aims to be a much needed arena for critical thought and academic discourse on photography in Southeast Asia. SIPF will also function as a key platform to discover, nurture, and propel Southeast Asian photographers onto the international stage. Through its satellite programmes, the festival hopes to engage the public and cultivate a larger audience. At the core of SIPF is a firm belief that photography can be enjoyed by all.
The 5th biennale of edition SIPF begins on 19 August till 13 November 2016. 
www.sipf.sg