Description

This designed Forex course packed with proven Forex trading strategies but simplified into a manner even newbies could understand.
Here's what other Forex courses won't tell you:
Just because Forex can be traded 24hours a day doesn't mean that it should be traded 24 hours a day!
The reality is that markets move differently throughout the day.
As it turns out, each time zone has its own trading session, from the Asia to the UK and the US.
The best time to actually trade is when there are "Trends" and these opportunities are NOT going to happen all day throughout the 24 hours!
The problem with traders is that they become restless or impatient start trading almost like "tikam-tikam!" (guessing game)
This is a surefire way to lose money trading Forex!
What we need to do is to trade only when there is a good trend and when the price movements are in what we call the "Profit Zone."
One thing to understand is that the Forex market accommodates all sorts of theories (fundamental, technical, price action, etc.) allowing traders enormous opportunities when following varied patterns and principals to trade.
Every trader from beginners to the experienced, has their own unique strategy in place, be it right or wrong.
But one thing is certain,
every trade they make is essentially a bet against another trader on whether a particular currency will rise or fall
For someone to make money in the Forex market, someone has to be losing money.
That is why you MUST never compete with the market!
By understanding exactly when is the exact "Profit Zone" for each currency pair, you will know when is the exact timeframe to trade!


About this FOREX SEMINAR
1) Allow you to identify Profit Zones to Know When To Enter A Good Trade And Avoid Losing Trades
2) Provide Stop Loss To Minimize Losses
3) Incorporated Exit Strategies To Help You Protect Profits And Keep Losses Small
4) Notification to Ensure You Don't Miss Trading Opportunities
5) Generate additional profits on top or your own trading profits
6) Watch & follow how the professionals trade in real-time
Who Should Attend?
Anyone wish to spend minimal time & capital on trading and getting maximum results.
Why People Trade Forex?
1) Only 2-3hours per day, anytime of the day because Forex Markets operates 24 hours a day
2) Liquidity and Volatility in the Forex Markets provides many trading opportunities

3) You can Profit from both UPWARDS & DOWNWARDS movements
4) NO Commissions to pay
Testimonials : Click the video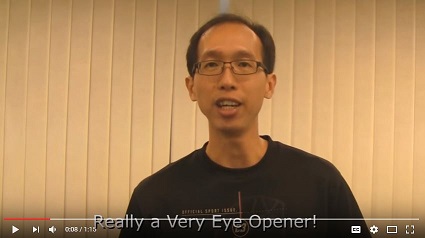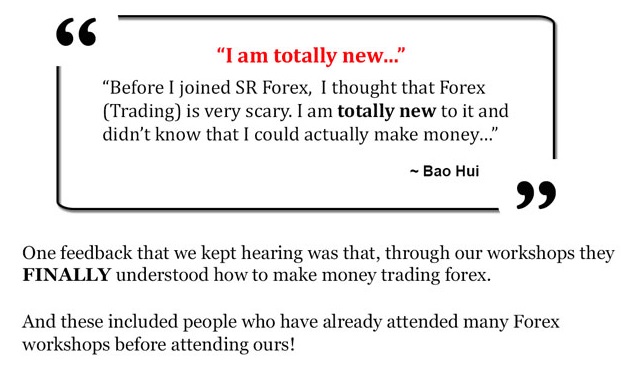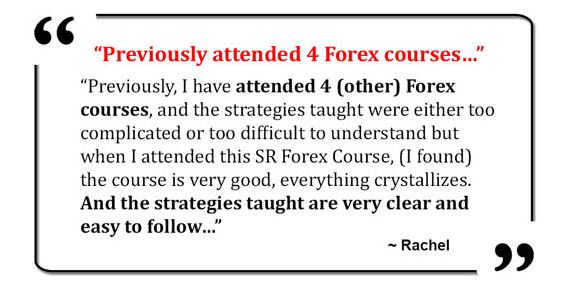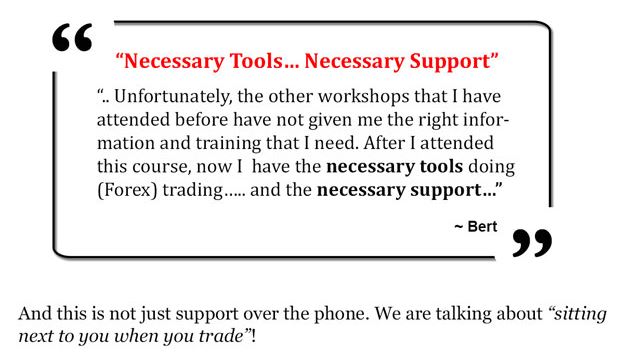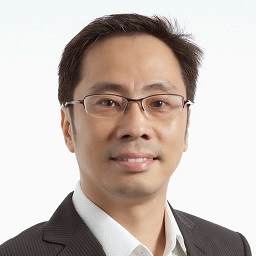 Keng Li is the Forex Trainer. He is a practitioner of technical analysis and has been trading since 2007 in Singapore and US markets.
He has a strong passion in trading and has acquired knowledge in various financial instruments including stocks, options, and forex. Keng Li specializes in swing techniques and Forex trading. Many have benefitted from his Forex workshops.
Keng Li holds a bachelor degree of Engineering from Nanyang Technological University (NTU) and Master of Business (MBA) from Imperial College specialising in International Business and Finance.
IMPORTANT NOTES FOR SEMINARS
Please note that under the Singapore Personal Data Protection Act (PDPA) 2012, CyberQuote Pte Ltd respect the privacy of all our customers and visitors, and are committed to safeguarding the personal information you provided to us.
For the event registrations, you will be requested to provide your personal particulars, which include but are not limited to the following:
a) Full Name
b) Contact details, including telephone number/s and/ or email addresses
Please note that CyberQuote Pte Ltd will send out "Email Confirmation", Short Message Service (SMS), events / seminars and marketing via email to all registrants for all CyberQuote Pte Ltd events.
Should you wish to withdraw your consent from receiving events information, please contact us at CQCourse@cyberquote.com.sg. All personal data held by CyberQuote Pte Ltd will be kept confidential, will not use and disclose to third parties.
Disclaimer
The contents of this document, including the terms and conditions, are subject to change and may be modified, deleted or replaced from time to time and at any time at the sole and absolute discretion of CyberQuote Pte Ltd ("CPL"). CPL accepts no responsibility for the results of any actions taken by students after attending our courses, nor for the accuracy or completeness of any material contained herein. Information on courses or any other arrangement for courses, including fees, staffing and class sizes are an expression of CPL's intentions only and do not constitute a firm offer or undertaking to you. CPL reserves the right to discontinue or vary courses without notice and to impose limitations on enrolment in any course. Opinions and projections reflect our opinion as of the date of the analysis and are subject to change without notice. Investors should make their own investment and trading decision based on their own final analysis. All forms of investments carry risks, including the risk of losing all of the invested amount. Such activities may not be suitable for everyone. Past performance is not indicative of future results.

Copyright © 2016 CyberQuote Pte Ltd. All rights reserved. No part of this publication may be reproduced, stored, transmitted in any form of by any means without CyberQuote Pte Ltd's prior written consent