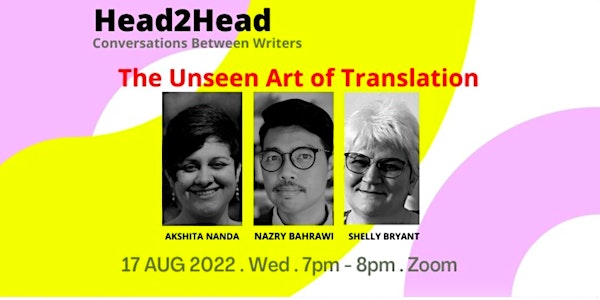 The Unseen Art of Translation | Head2Head
Literary translation is both an original and a derivative work that differ greatly from other forms of translation.
About this event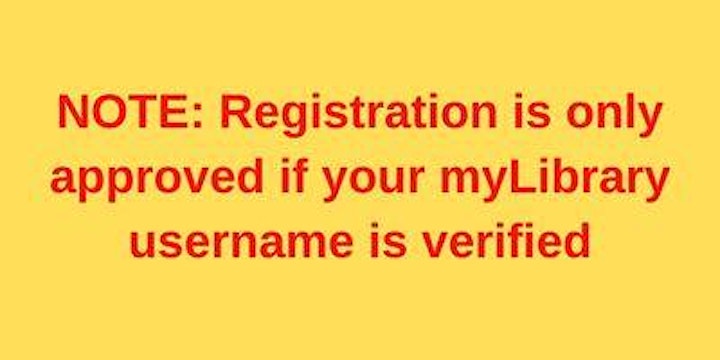 Important Notice
This programme/event is open to members of the National Library Board, Singapore. Please ensure you have your myLibrary username on hand before proceeding with the registration. If you do not have a myLibrary username, you can create one here: https://account.nlb.gov.sg/.
About the Programme
One key challenge of literary translations is the need to balance linguistics issues while reproducing accurately and beautifully, without languor. This is a regenerative discussion about challenges in crossing language, transnational writing, and cultural diversity in literature.
About the Speakers
Moderator: Akshita Nanda is the author of two novels: Beauty Queens of Bishan (Penguin Random House SEA) and Nimita's Place (Epigram Books) which co-won the 2020 Singapore Literature Prize for English Fiction. Nimita's Place was also adapted for the stage and shortlisted for the 2019 Singapore Book Awards.
Panelist: Nazry Bahrawi specializes in the comparative study of texts, theories and traditions of Indian Ocean cultures between the Malay Archipelago and the Middle East. His research is informed by discourses in world literature, decolonial theory, translation studies and ethnic studies. He published in these areas in peer-reviewed journals and edited volumes. He translated two literary works from Bahasa to English by Singapore's Cultural Medallion winners: namely, Mohamed Latiff Mohamed's collection of short stories, Lost Nostalgia (Ethos: 2017) and Nadiputra's play, Lorong Buang Kok: The Musical (Cokelat: 2012). His latest book Singa-Pura-Pura launched in Sep 2021, translated Malay Speculative Fiction from Singapore. More info here.
Panelist: Shelly Bryant divides her year between Shanghai and Singapore. She is the author of twelve volumes of poetry, a pair of travel guides for the cities of Suzhou and Shanghai, a book on classical Chinese gardens, and a short story collection. Shelly translated numerous works from Chinese to English. Her translation of Sheng Keyi's Northern Girls was long listed for the Man Asian Literary Prize in 2012, and her translation of You Jin's In Time, Out of Place was shortlisted for the Singapore Literature Prize in 2016. Her company, Tender Leaves Translation, was shortlisted for The Literary Translation Initiative Award by the London Book Fair in 2021. More info here.
About Head2Head
This series of panel discussions tackle facets of life, from nostalgic fiction writing to urban living, from the spoken word to digital mediums, through words, images and voices. Speakers for this Aug include Akshita Nanda, Anngee Neo, Christina Sng, Farizwan Fajari (aka Speak Cryptic), Jocelyn Suarez, Nazry Bahrawi, O Thiam Chin, Shelly Bryant and Vicki Virtue.
To find out more about NLB's upcoming literary programmes, join our mailing list here!
Online Programme/Event Administrative Information
This programme is conducted entirely online. You may access Zoom via the app or using a web browser
Please ensure that you enter a valid email address as you will receive an email with the link to the online programme/event near the day of the programme/event
·The link of the programme should not be shared with others
Do ensure you have a strong internet connection. Using your mobile data is not recommended
The National Library Board, Singapore (NLB) reserves the right in its absolute discretion to disqualify or refuse admission to any registrant without any reason and notice