Description

Be the first 50 to sign up and enjoy a limited edition Volvo Colouring set.

Stand a chance to win an exclusive kids bicycle when you test drive any Volvo from 23 June — 1 July 2018. Simply present this page at the Volvo showroom to enter the lucky draw.


The Volvo Safe Cycling Academy is an educational clinic aimed at educating kids between the ages of 6 – 12 years old on the safety aspects of cycling. Our team of experienced Cycling Educators will engage your little ones in an interactive session designed to improve their skills and understanding of the challenges of cycling; the ultimate aim, to keep them safe!
Participants will be put through a short brief with videos, a series of skills-based courses, ending with a quiz where they can walk away with Safe Cycling Academy merchandise.
Each child will also receive a Safe Cycling badge and a certification of participation, which certifies them as a Super Safe Junior Cyclist!
---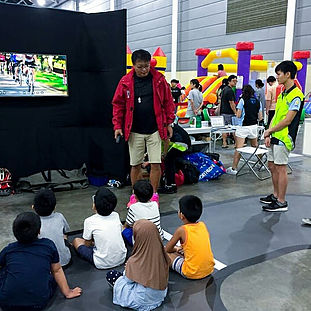 1. Safety Briefing
A short video clip will be screened at the start of the clinic, where participants will learn the do's and don'ts of cycling. It will be followed up with a briefing on how to do a safety check on a bicycle before riding.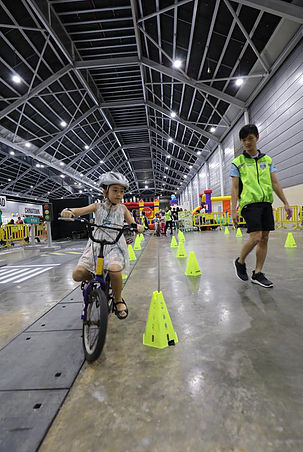 2. Skills-based Courses
Two courses will be introduced where one learns to ride with precision and skill.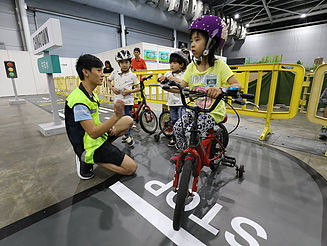 3. Road Circuit Station
Children will be taught to observe basic road signs and the inherent challenges on public roads.
Time slots available for both days:
10.30am – 11.30am
12pm – 1pm
1.30pm – 2.30pm
3pm – 4pm
4.30pm – 5.30pm

Check out our past Safe Cycle events:
https://www.youtube.com/watch?v=IJxmmAI0UaI