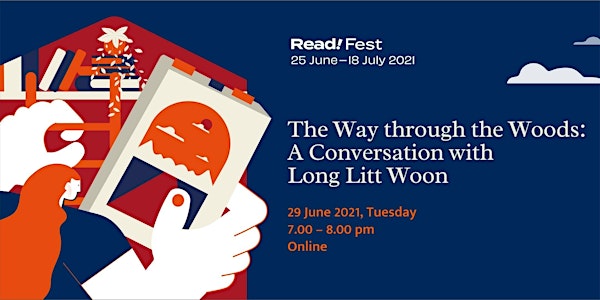 The Way through the Woods: A Conversation with Long Litt Woon | Read! Fest
One woman's journey to overcome grief by delving into an overlooked wonder of nature.
About this event
About the Programme/Event
After her husband Eiolf's unexpected death at fifty-four, Long Litt Woon struggled to imagine a life without the man who had been her partner and anchor for thirty-two years. Adrift in grief, she signed up for a beginner's course on mushrooming—a course the two of them had planned to take together—and found, to her surprise, that the pursuit of mushrooms rekindled her zest for life. Join moderator Bridgette See as she talks to Long Litt Woon about her book, The Way Through the Woods: On Mushrooms and Mourning. 
About the Speakers
Long Litt Woon (born 1958 in Malaysia) is an anthropologist and Norwegian Mycological Association-certified mushroom professional. She first visited Norway as a young exchange student. There she met and married Norwegian Eiolf Olsen. Her book The Way Through The Woods. Of Mushrooms and Mourning has been sold to 16 countries. She currently lives in Oslo, Norway. 
Bridgette See is a freelance writer, editor, producer and researcher. A former broadcast journalist and magazine editor, she enjoys asking the right questions to discover untold stories. She is always hungry for good reads and loves the great outdoors.
Title Tie-up
This programme is based on The Way Through the Woods: Of Mushrooms and Mourning, a featured title of Read! Fest 2021. Borrow the title here.
For other programmes related to this title, visit go.gov.sg/mushroom
For the full listing of Read! Fest programmes, visit go.gov.sg/readfest21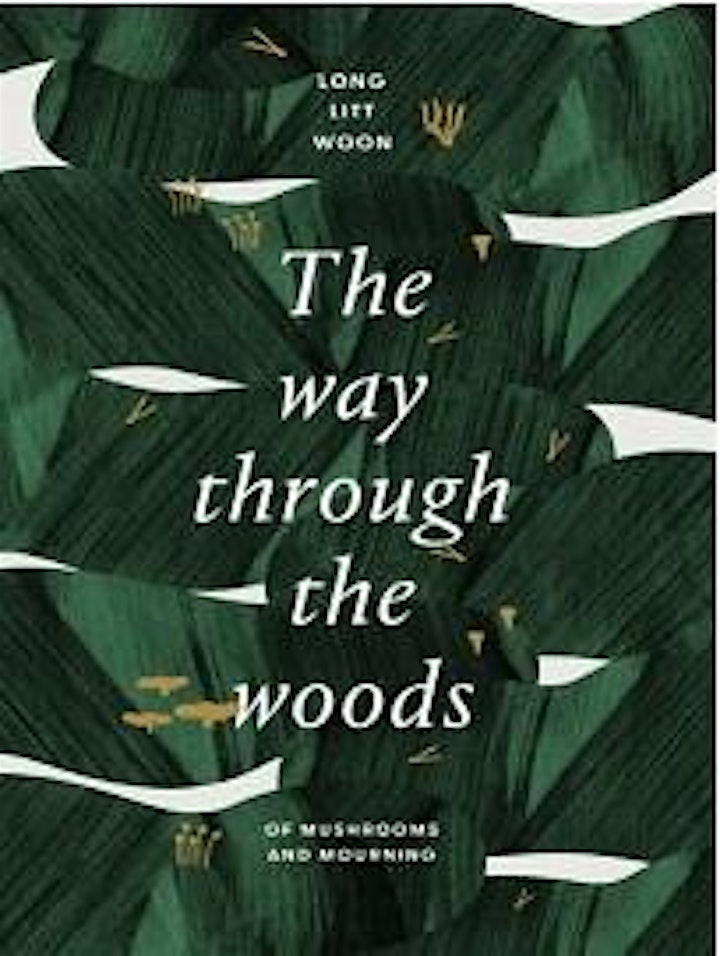 About Read! Fest 2021
Read! Fest 2021 invites you on a forward-looking journey of self-discovery. With the theme of Reboot, take a moment to re-examine and refresh your lenses on day-to-day aspects that shape our lives.
Anchored by 12 key books and topics, Read! Fest will host over 60 programmes – from talks by world-renowned authors to workshops and experiences – each curated to immerse you in a world of thoughtful ideas for our time.
From myths and minimalism to work and womanhood, stretch out to explore new worlds and perspectives. Where will you find yourself?
For more info, visit go.gov.sg/nrm-readfest21.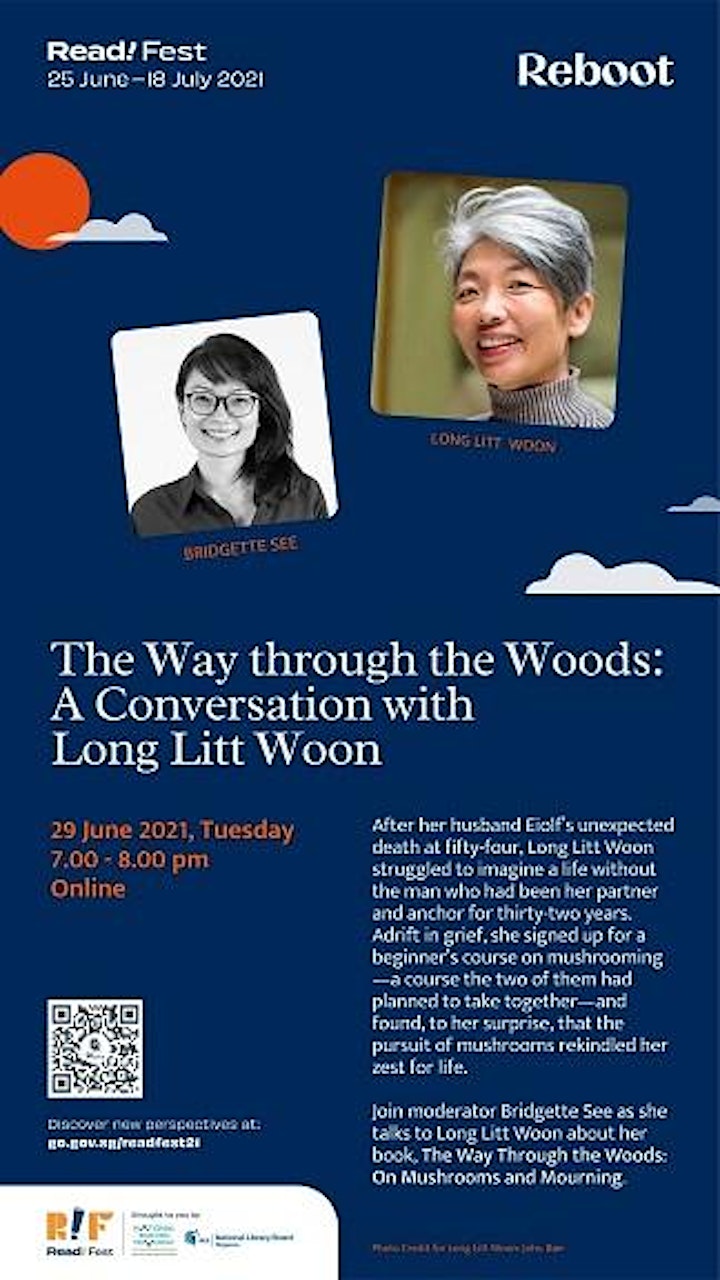 Online Programme/Event Administrative Information
This programme is conducted entirely online. You may access Zoom via the app or using a web browser
Please ensure that you enter a valid email address as you will receive an email with the link to the online programme/event near the day of the programme/event
The link of the programme should not be shared with others
Do ensure you have a strong internet connection. Using your mobile data is not recommended
The National Library Board, Singapore (NLB) reserves the right in its absolute discretion to disqualify or refuse admission to any registrant without any reason and notice