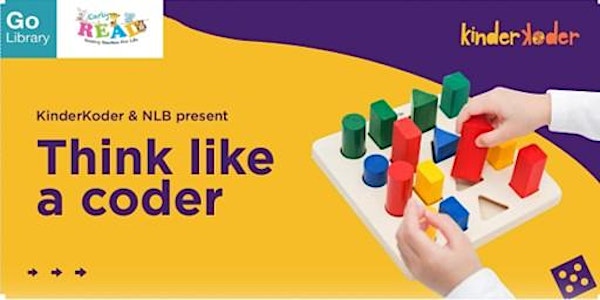 Think Like a Coder: Session 1: Amazing Algos I DiscoverTech
In this session children are introduced to algorithms and how they can make algorithms for day to day activities.
About this event
Think like a coder' sessions are specially designed to develop computational thinking skills in preschool children (age 3-6). These are for absolute beginners.Computational thinking is the process of breaking down a problem into simple enough steps that even a computer would understand. It develops critical thinking and creativity as children learn new ways to solve a problem. Computational thinkers are problem solvers and innovators.
About the speaker:
Vidhi Singhal, is a tech enthusiast mother of two. She started Kinder Koder to teach kids computational thinking using unplugged games and activities without increasing their screen time.At Kinder Koder she has developed her own teaching framework for preschoolers which is aligned with International standards such as CSTA, UK's CAS (Computing at School) and also Singapore MOE's Kindergarten Framework.
Resources:
We have curated a list of resources for you and your child to explore together. Download our pre-programme resource list filled with useful book recommendations and fun activities from https://go.gov.sg/discovertech-algorithm-pre today!