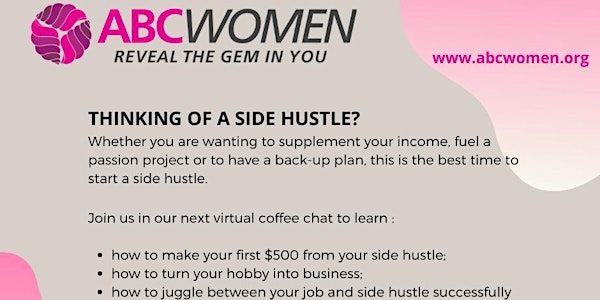 Thinking of a Side Hustle?
NOW is the best time to start a side hustle!
About this event
If you want to supplement your income, fuel a passion project or to have a back-up plan, join us in our next virtual coffee chat to learn with our business coach Gloria Soo, and facilitators, Adeline Tiah, Cheryl Chia, Cindi Wirawan and Suzenne Zheng.
*A women-only event