TinkrFest - ELECTRI CIRCUITS (Ages 4 - 12). Holiday Workshop.
Description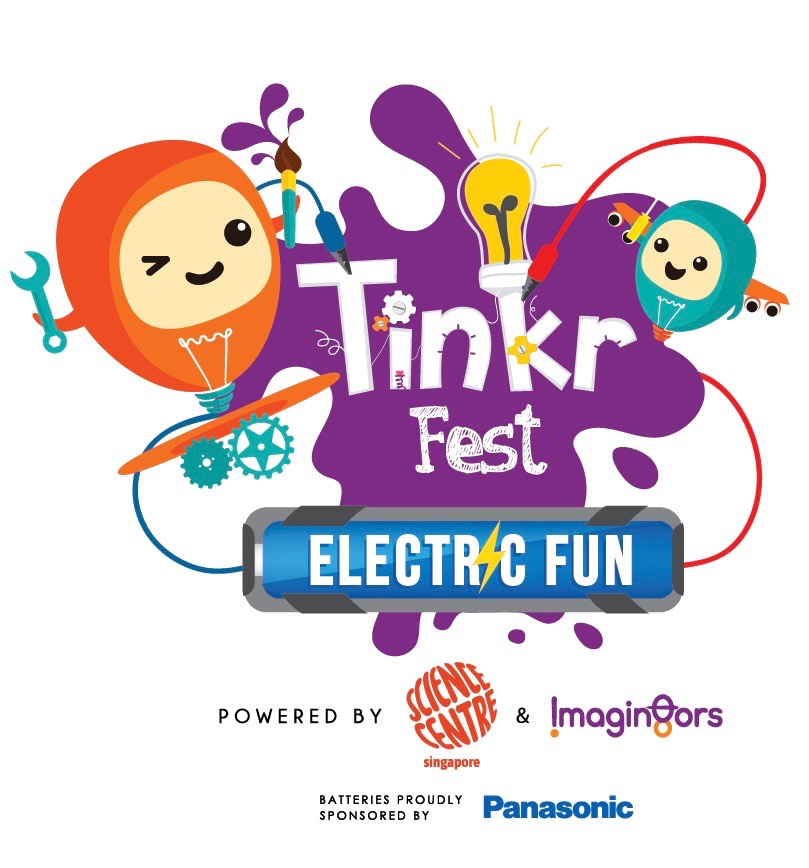 Tinkr Fest, powered by Science Centre Singapore and Imagin8ors, is organized twice a year. We connect children, parents, educators and makers in a week-long celebration of the Joy of Learning; through play, exploration and experimentation.
We are back with a sizzling new theme - ELECTRIC FUN!
SNAP, CRACKLE, ZAP! Children are fascinated by electricity from an early age - switching lights and TV screens on and off endlessly trying to figure out what's really happening. Get your child, and perhaps yourself, to make your first electrical circuit. Tinker with lights, motors, batteries, switches.
Build a cardboard city and power it up, invent your own battery powered transport, design greeting cards with LED lights, build a motorized star-scope, have fun with light effects and programmable circuits. Our workshops and additional FREE walk-in activities will keep your little one and yourself charged and full of wonder!
Power up & join us! Do the activity together and learn about the science behind electricity. Nurture traits such as critical thinking, optimism, grit, focus and curiosity that are key to helping your child become a creator and inventor of the future.

Explore and learn the basics of electronic circuits in a fun and friendly way. Get started with using copper tape, lights, switches, and more along with paper. Build more complex circuits as you gain confidence.
The workshop uses Chibitronics(*) programmable circuit stickers which blend circuit building and programming with arts and crafts. These circuits were developed by the founders of Chibitronics as part of an MIT research project. Use them to make artwork that your imagination cooks up!
Laptop computer needed. Particpants will need to bring your own laptop device.
If you so wish, you can purchase a Chibitroinics kit at the workshop venue.
*The CHIBITRONICS name and logo are trademarks and service marks of Chibitronics. More details at www.chibitronics.com
Learning Opportunities:
Design and build basic and more complex electronic circuits. Learn abount the basic components.

Apply knowledge to build artwork that blends art and technology.

Share with & learn from others.
Best suited for : Ages 4-10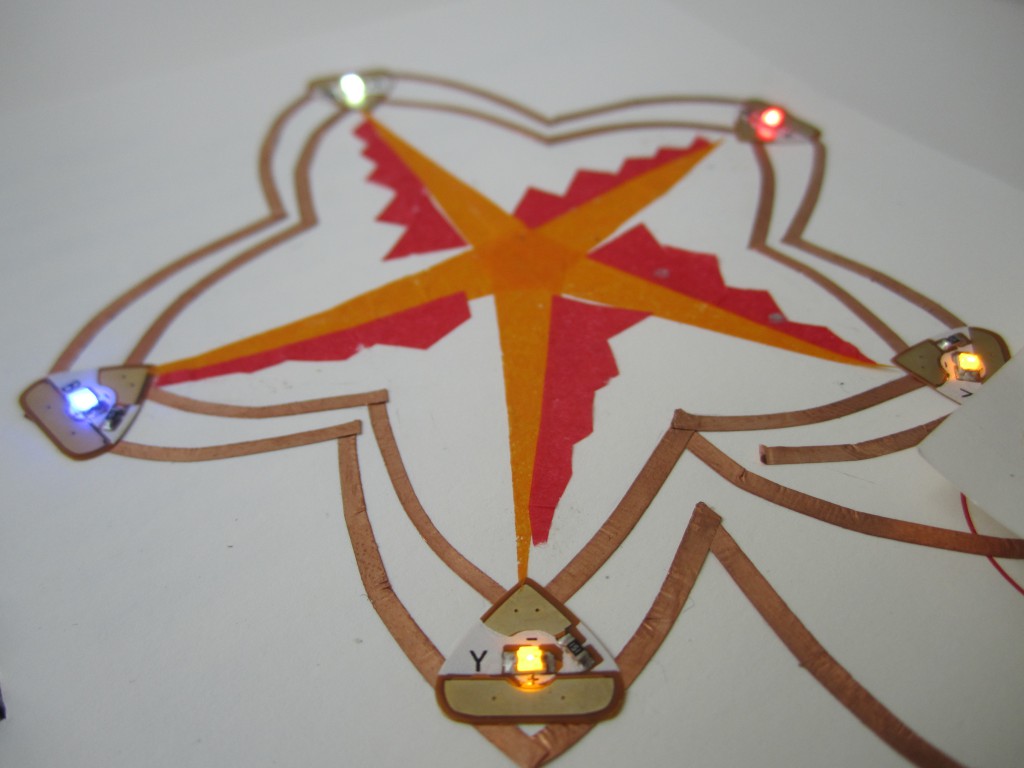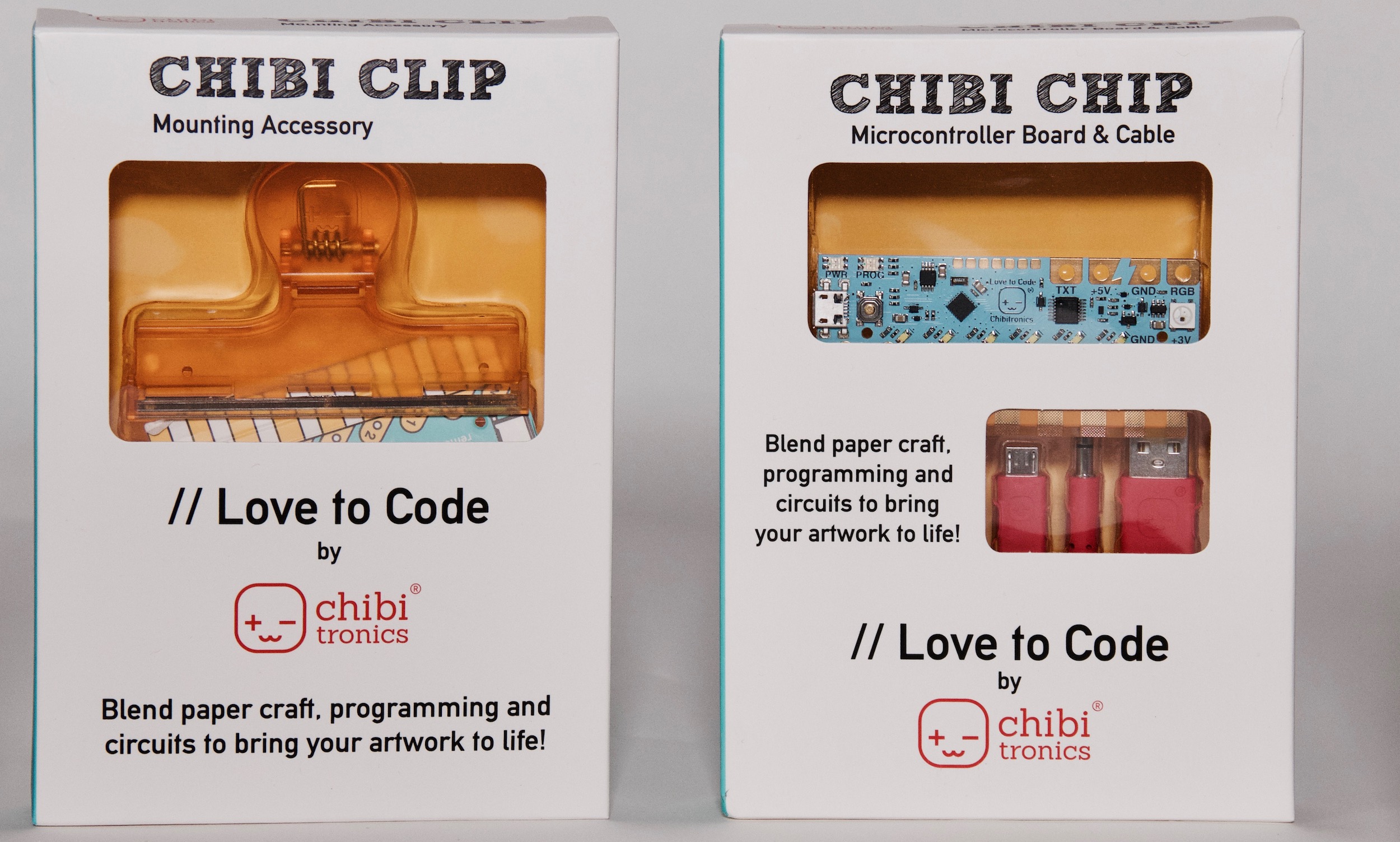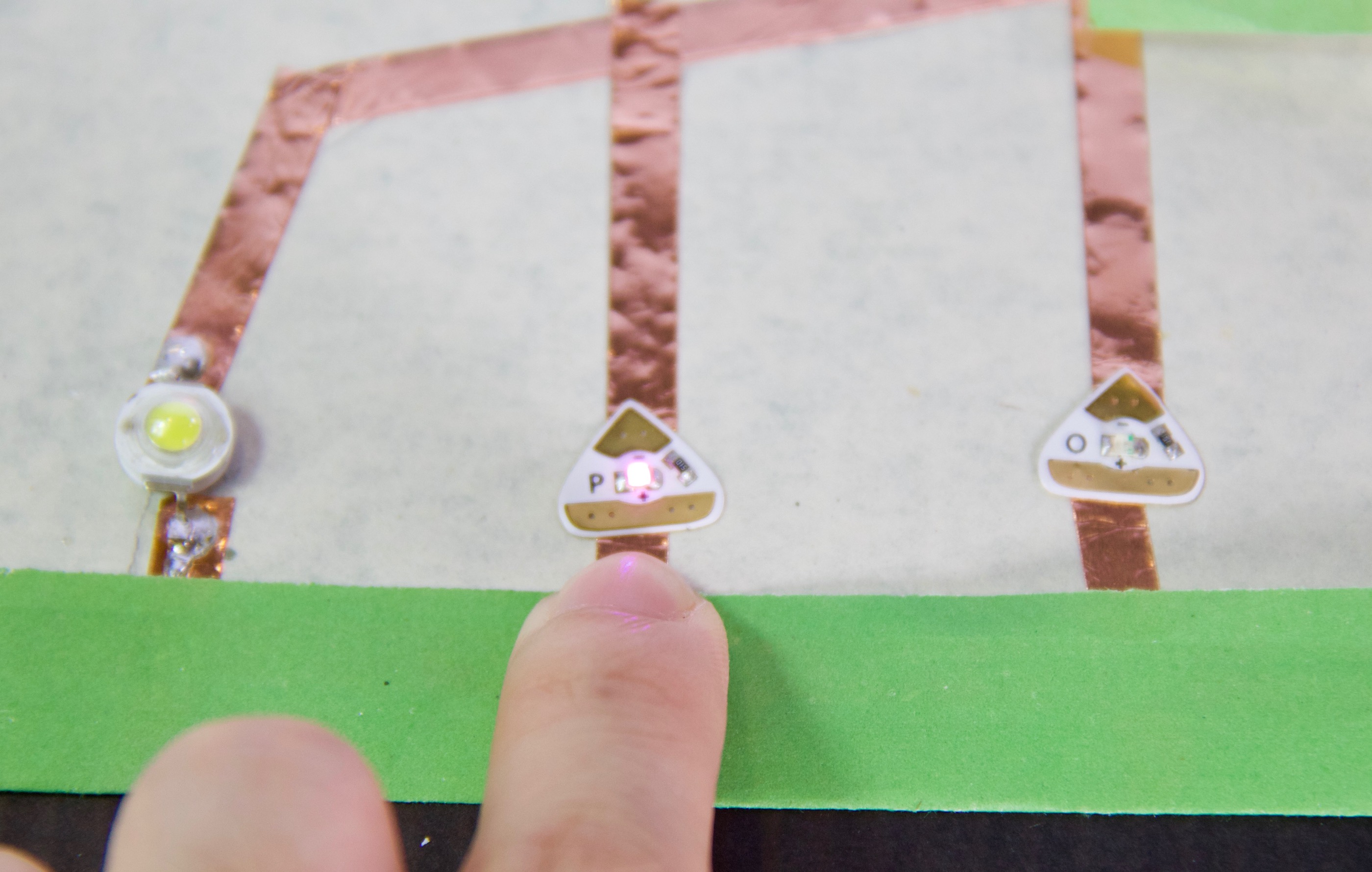 Workshop Date: November 20, 2018 (Tuesday)

Time: 10.30 am - 12.00 pm

Venue: Singapore Science Centre Tinkering Studio (Hall E), 15 Science Centre Road, Singapore 609081
We encourage parents and children to build and tinker together at our workshop. We require that at least one parent accompany the child throughout the workshop duration.
Ticket Details :
Science Centre Member Ticket (1 Child + 1 Parent) - $37.50
Science Centre Member Ticket (2 Children + 1 Parent) - $56.25
Science Centre Non-Member Ticket (1 Child + 1 Parent) - $50.00
Science Centre Non-Member Ticket (2 Children + 1 Parent) - $75.00
Terms & Conditions :
1. The above fees include entrance charges to Science Centre. Verification of Science Centre membership will be done at entry.
2. We welcome an additional parent or gaurdian free of cost into the workshop. However they would need to pay the Science Centre admission fee.
3. Any cancellations need to be made at least 1 day prior to be eligible for refund. No refunds given for cancellations after this period or for any no-shows.
4. We reserve the right to cancel the workshop if we get less than the minimum sign-ups needed and in teh case of any unforeseen circumstances. Full refund will be provided to the participants in such a case
Contact Information:
Don't hesitate to contact us if you have any questions. Call us at +65 9010 8644 or +65 8809 2106 or email team-tinkr@imagin8ors.com.

Our workshops are best experienced using the Tinkr Science App to deepen the hands-on learning process. Access content, challenges and activities from the app after the workshop to continue your child's learning journey at home!
The Tinkr Science App connects parents and child on a fascinating journey of hands-on minds-on learning. It helps build an early foundation of STEAM (Science, Technology, Engineering, Arts, Math) and 21st Century Skills including Creativity, Character Traits, Computational Thinking & Problem Solving and Collaboration.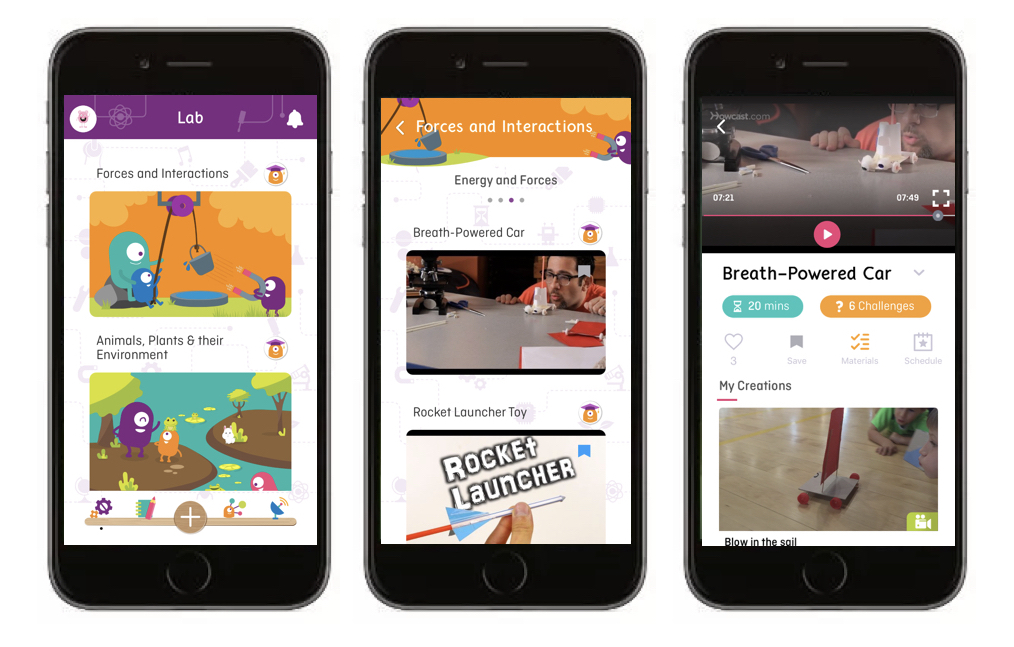 A free version of the Tinkr Science App is available for downloads. Facilitators will be readily available to help with the installation as needed.

Science Centre Singapore, a non-formal educational institution and leading regional Science Centre, has for four decades been a custodian of creativity and innovation in science communication. Through a unique blend of engaging and entertaining exhibitions, educational programmes and events, the Centre and its partners have played a pivotal role in encouraging students and the public to 'Be Inspired' in the fields of
Science, Technology, Engineering and Mathematics (STEM).
Since 1977, the Centre has welcomed over 30 million visitors and inspired them with more than 1,000 exhibits spread across 14 exhibition galleries and outdoor exhibition spaces. The Centre's group of attractions include Omni-Theatre, Snow City and KidsSTOP™.

The Tinkering Studio is an exhibition at the Centre which has been set up to promote the constructivist theory of learning which asserts that knowledge is not simply transmitted from teacher to learner, but actively constructed by the mind of the learner. The Tinkering Studio supports the construction of knowledge within the context of building personally meaningful artifacts, such as marble machines or light paintings. The activities provide opportunities for people to "think with their hands" in order to construct meaning and understanding for themselves.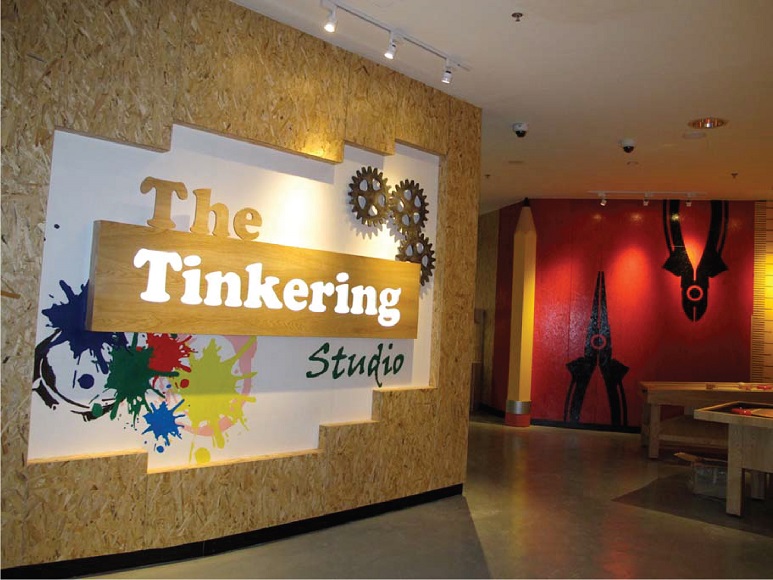 Photo credits: Science Centre Singapore

Imagin8ors is a global education-technology company headquartered out of Singapore. We build solutions that reimagine learning to be deeper, more joyful, personalised to each child and relevant to the needs of today's rapidly changing, technology driven world.
Imagin8ors has a diverse and accomplished team of innovators, educators, makers, artists and technologists. We are backed by Singapore's Infocomm Investments Private Limited (IIPL), Singapore Press Holdings and prominent angel investors in India, Singapore and Silicon Valley. For more information, please visit www.imagin8ors.com.