About this Event
Never thought your little ones could code? Kids as young as 5 get to programme a robot to boogie and code a game or animation on an iPad! Unleash your child's full creative potential by soaking in the wonders of tech. Inventing the future starts right here
Good mix of tangible programming & on-screen programming
Get a head start on early childhood development through digital literacy

"My kids had a blast & came home armed with knowledge & information which they were excited to share with us." - Joanne, Parent
Say hi to BeeBot!
BeeBot's an award-winning little robot that teaches young kids programming concepts, directional skills, math and more. Kids learn to build on their critical thinking and literary abilities by programming BeeBot to navigate, dance and draw cool geometrical shapes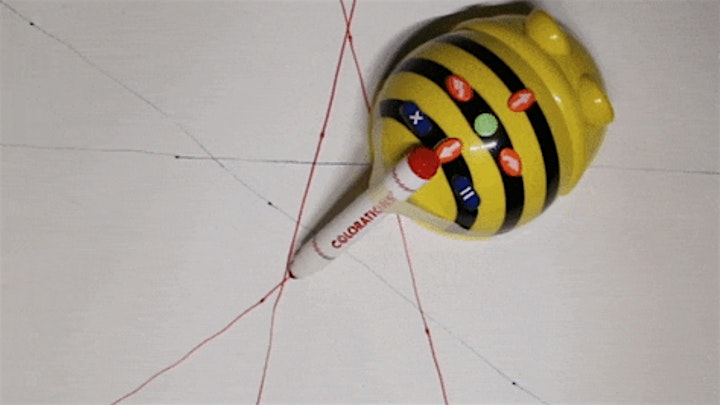 Dance and draw cool geometrical shapes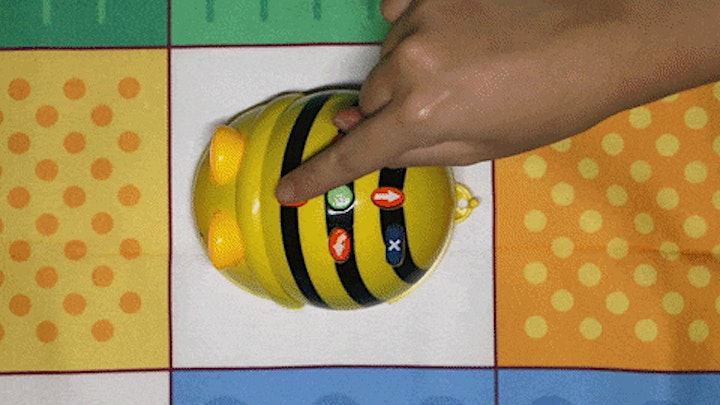 Complete an obstacle course that kids'll get to design themselves
littleBits Jr
After which, kids learn about circuits & inventing their own gadgets and gizmos with littleBits.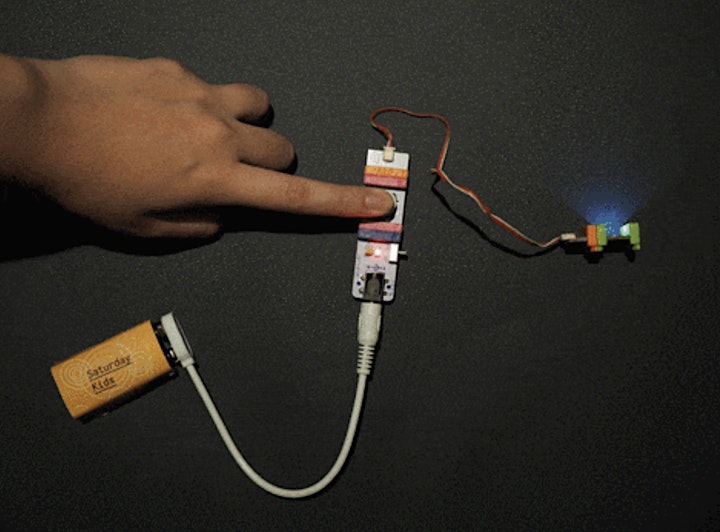 littleBits are fun electronic modules that invite kids to get creative while learning. Just like Lego, littleBits are small, simple, intuitive blocks that snap together with tiny magnets.
Within every kid lies an inner little inventor. With the power to build from imagination, they will gain creative confidence and the curiosity required to build awesome inventions like this: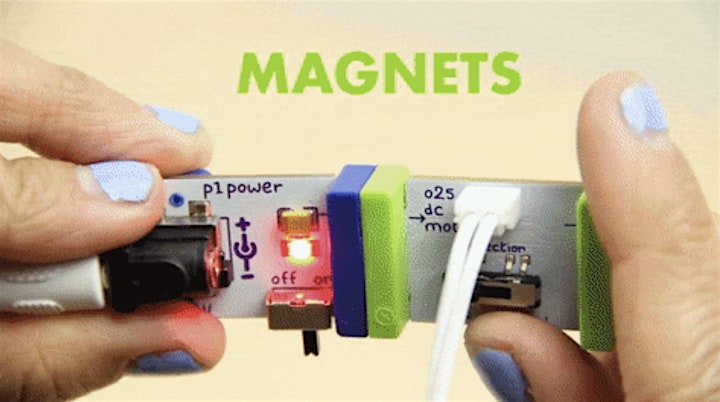 Scratch Jr
In the third part of this course, kids will translate the tangible programming concepts they've learned onscreen. Kids will get to play with Scratch Junior – an introductory programming language specially designed for young children. Kids learn how to code on an iPad by snapping together programming blocks to create…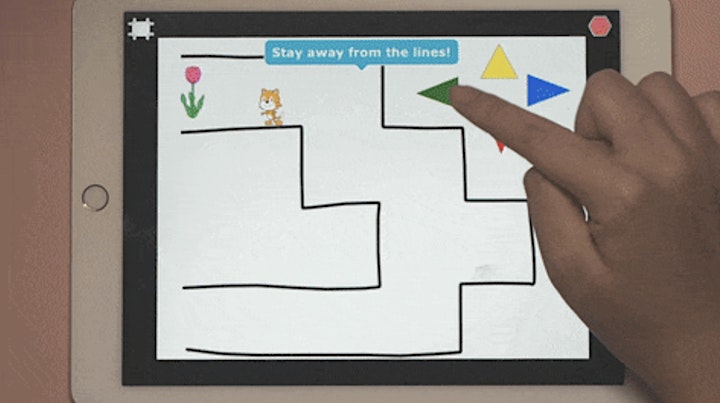 Interactive animations where characters come to life.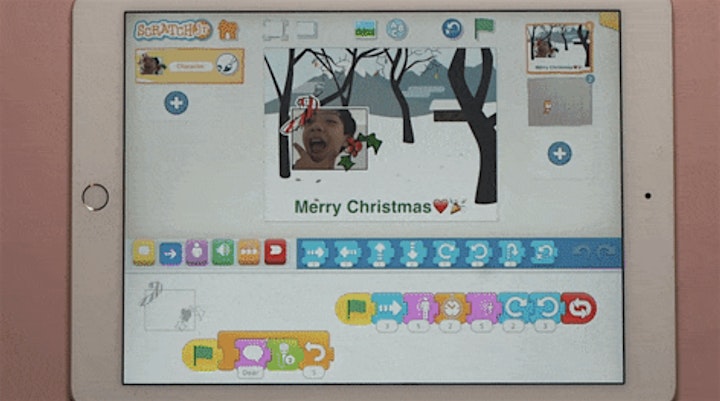 Their very own original games that they can play with their friends!
Kids are just like sponges – the younger they are, the more they absorb. In this fun and interactive course, kids get an introduction to computational thinking through hardware and software programming. By being exposed to technology early, kids also learn to become creative thinkers and develop problem solving skills!
Bonus: After the course ends, kids'll get to take home the littleBits kit (worth S$140) they'll be tinkering with in class!
littleBits are award-winning modular electronic sets designed for easy prototyping and learning. With the mission to democratise hardware, the award-winning littleBits team has won multiple Editor's Choice awards from MAKE magazine and named one of CNN's 10 startups to watch. Take them home and keep the learning going long after the course ends!
LIFE SKILLS LEARNT
Design Thinking
Logical Thinking
Problem Solving
.
.
.
Our Pedagogy
No lectures. No memorisation. No ONE right answer. Like real life, we're all about trying things out yourself, failing, figuring what went wrong & trying again. These are the skills & mindset that will last a lifetime and how we learn in real life. Let's get kids to learn how to learn.
Because the kids who learn to learn become curious, inventive, resourceful human beings who solve real world problems to make a meaningful impact.
Parents love us
"...and for the first time he is not running to play other people's creations but his own... I am absolutely delighted in the 'mindset' change in my son's attitude." - Emma, Parent
"Thank you for a wonderful and exciting enrichment program that is so much more than academics.. it's fun but for me as a mum, an important future skill set for my son." - Rachel, Parent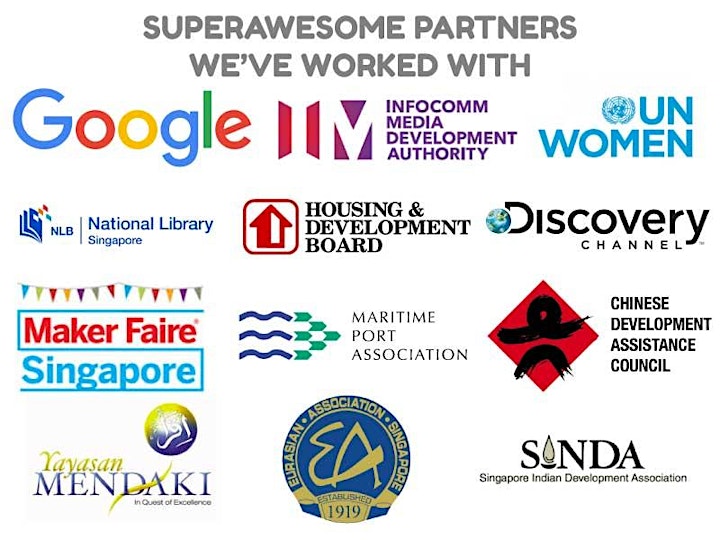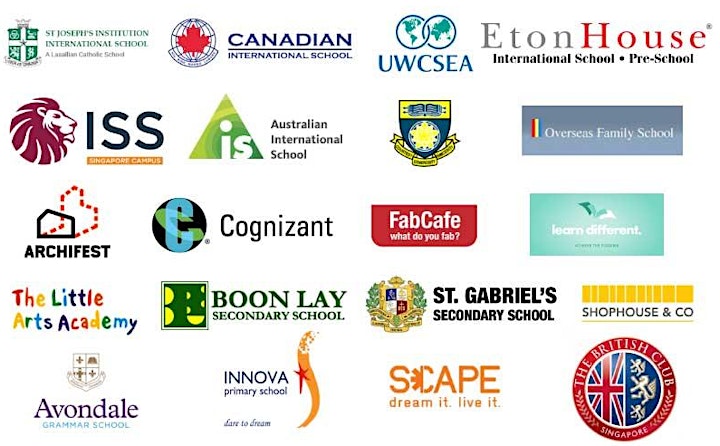 .
.
FAQs
1. My child is new to programming. Will he / she be able to follow?
The Tiny Techies 1 course is designed with the assumption that students have no prior background or experience in programming. All students new to programming are more than welcome.
2. My child is younger than 5. Can he / she join?
The Tiny Techies 1 course is recommended for 5-6 year olds. If your child is very keen, we can organise separate classes with a minimum of 3 participants. Please contact us directly to enquire.
3. I've enrolled my child, what will he/she need to bring?
We'll provide all equipment and materials, but you may want to bring a jacket and light snacks in case he/she gets hungry.
Have more questions? Visit our FAQs page here!
Still curious? Ring us at +65 3159 0980 - we'd love to chat.
Or email us: hello@saturdaykids.com