Description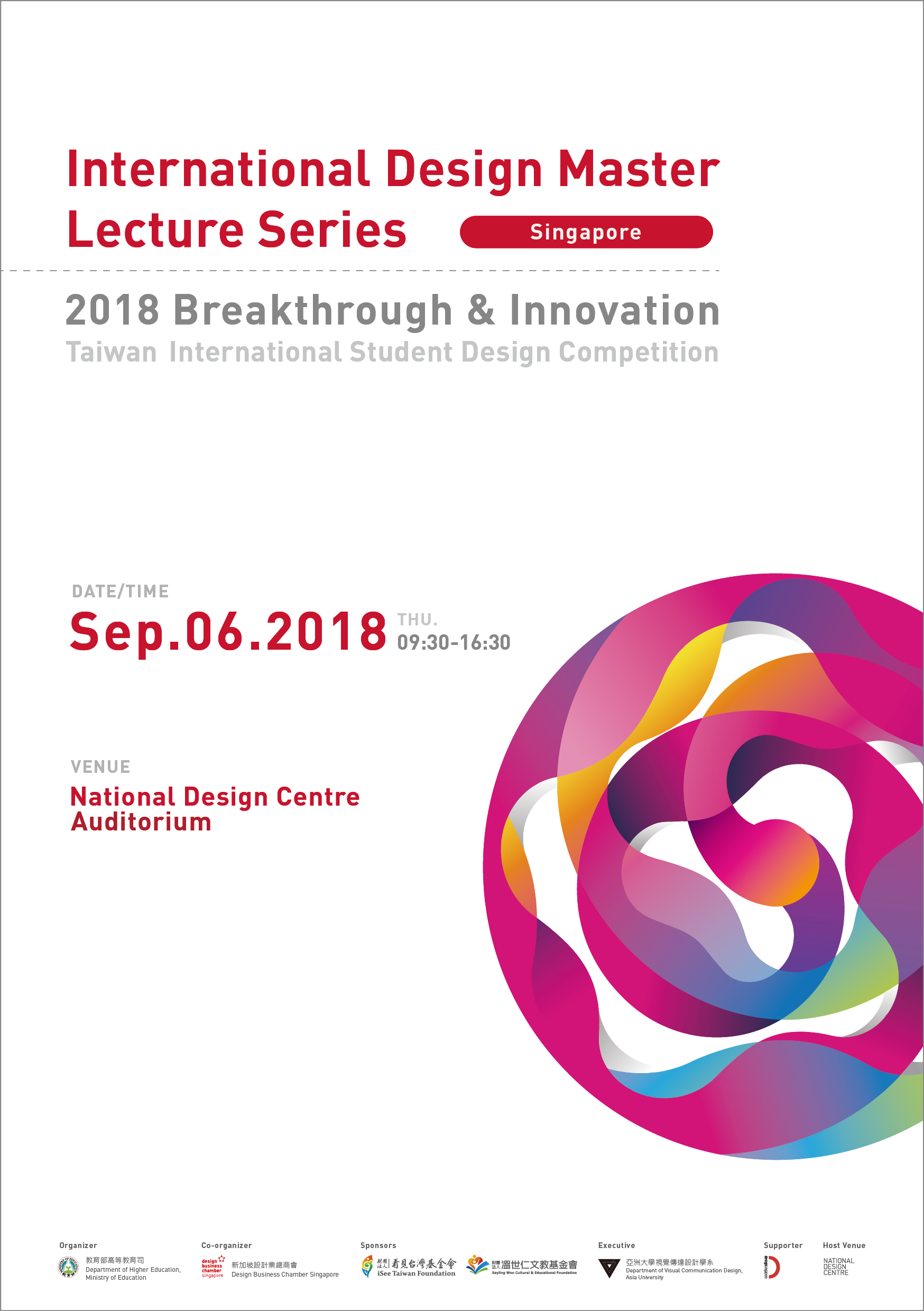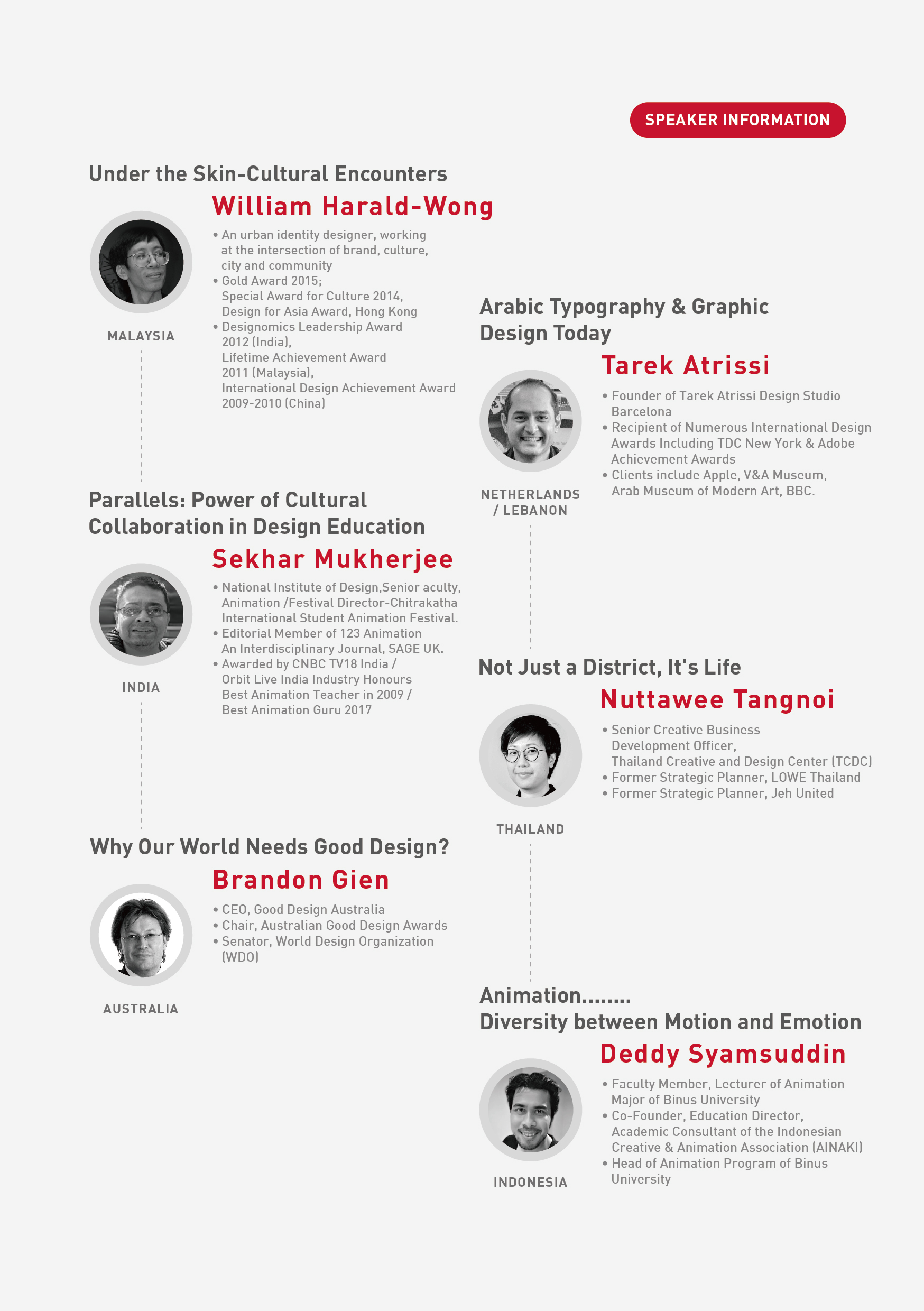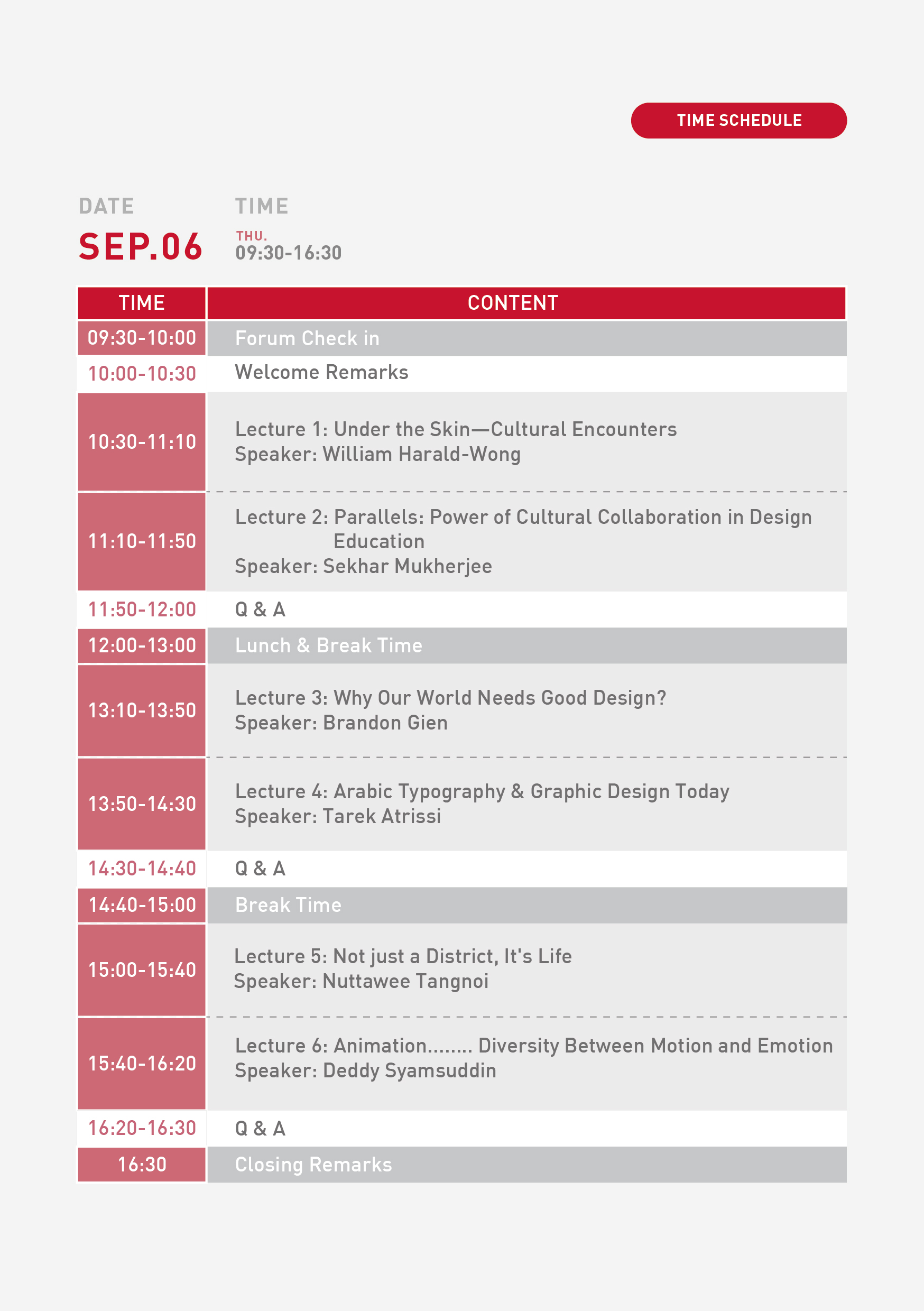 Take part in the world's largest-scale international design competition for students - the Taiwan International Student Design Competition (TISDC)! TISDC 2018 has attracted more than 20,000 entries so far, reaching a new record. The theme for 2018 is 'Breakthrough and Innovation' and for the very first time, the Preliminary Screening will be held at the National Design Centre in Singapore on 7 to 8 September 2018.
The event will kick off with an International Design Master Lecture Series on 6 September where 6 world-famous design experts have been invited to share their experience and observations on design culture, design education and the relationship between design and life. The Lecture Series aims to expand the audience's horizons and spark new fire of creativity across the different cultures.
The event is organised by the Department of Higher Education of the Ministry of Education of Taiwan, co-organised by Design Business Chamber Singapore, sponsored by iSee Taiwan Foundation and Sayling Wen Cultural & Educational Foundation, and executed by the Department of Visual Communication Design, Asia University.