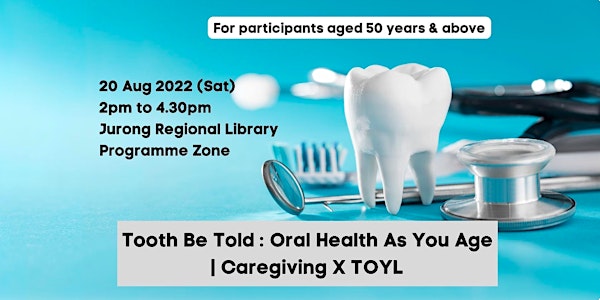 Tooth Be Told: Oral Health As You Age| Mind Your Body x TOYL
The tooth hurts – find out what you can do to keep your mouth & gums healthy!
When and where
Location
Jurong Regional Library -Level 1 Programme Zone 21 Jurong East Central 1 Singapore 609732 Singapore, 658713 Singapore
About this event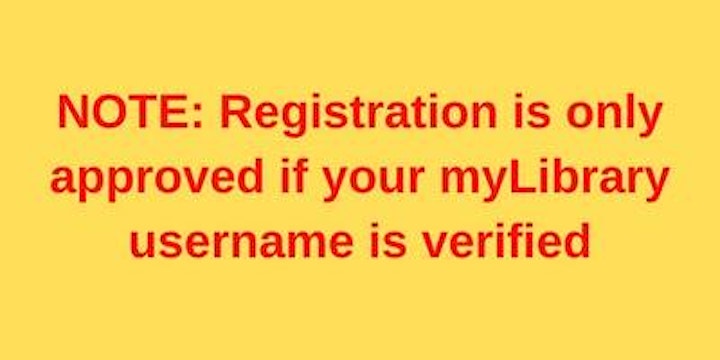 Important Notice
This programme/event is open to members of the National Library Board, Singapore. Please ensure you have your myLibrary username on hand before proceeding with the registration. If you do not have a myLibrary username, you can create one here: https://account.nlb.gov.sg/.
About the Programme
Did you know that a study in Singapore in 2017 found that only 9.1% of Singaporeans have at least 20 teeth above the age of 80? Ageing causes changes to our bodies and health but one commonly overlooked aspect of this is oral health. With age, dental conditions such as tooth decay and gum disease set in more easily. If left untreated, they can lead to dental pain, infections and tooth loss.
Plagued by these problems, it may cause further difficulties in our speech and pose challenges when we are eating or chewing. At this talk, hear from Dr Chan Pei Yuan and Dr Chee Hoe Kit from National Dental Centre Singapore, as they share with you on:
Common dental conditions as you age
Tips on keeping your mouth looking and feeling younger
Signs of gum disease
Ways to prevent gum disease
Treatment methods for gum disease and where to seek help.
Disclaimer: All content and advice shared during the programme are for informational purposes only. They are not intended to be a substitute for professional medical advice, diagnosis, or treatment.
*Participants will get to bring home a complimentary dental kit, while stocks last.
This programme is suitable for those aged 50 and above, and is organised in collaboration with the National Dental Centre Singapore and Lion Corp.
About the Speakers
Dr Chan Pei Yuan is a full-time clinician with the National Dental Centre of Singapore (NDCS). She joined NDCS in 2010 and is currently a Consultant with the Endodontics Unit of the Department of Restorative Dentistry. She graduated from the Faculty of Dentistry in the National University of Singapore (NUS) in 2009 with a Bachelor of Dental Surgery and was awarded the postgraduate scholarship from NDCS to pursue a Master of Dental Surgery in Endodontics at NUS from 2011 – 2014.
Dr Chan is a member of the Royal College of Surgeons of Edinburgh and is also registered with the Singapore Dental Specialists Accreditation Board. She is currently serving as the chairperson of the Chapter of Endodontists in the College of Dental Surgeons, Singapore (CDSS). She is a clinical teacher with the NUS' Faculty of Dentistry and a clinical instructor with Duke-NUS Medical School.
She has been the clinician lead for NDCS community outreaches since 2018 and strongly champions the improvement of oral health in the population through community screening programmes and the Singapore Oral Health Movement 8020.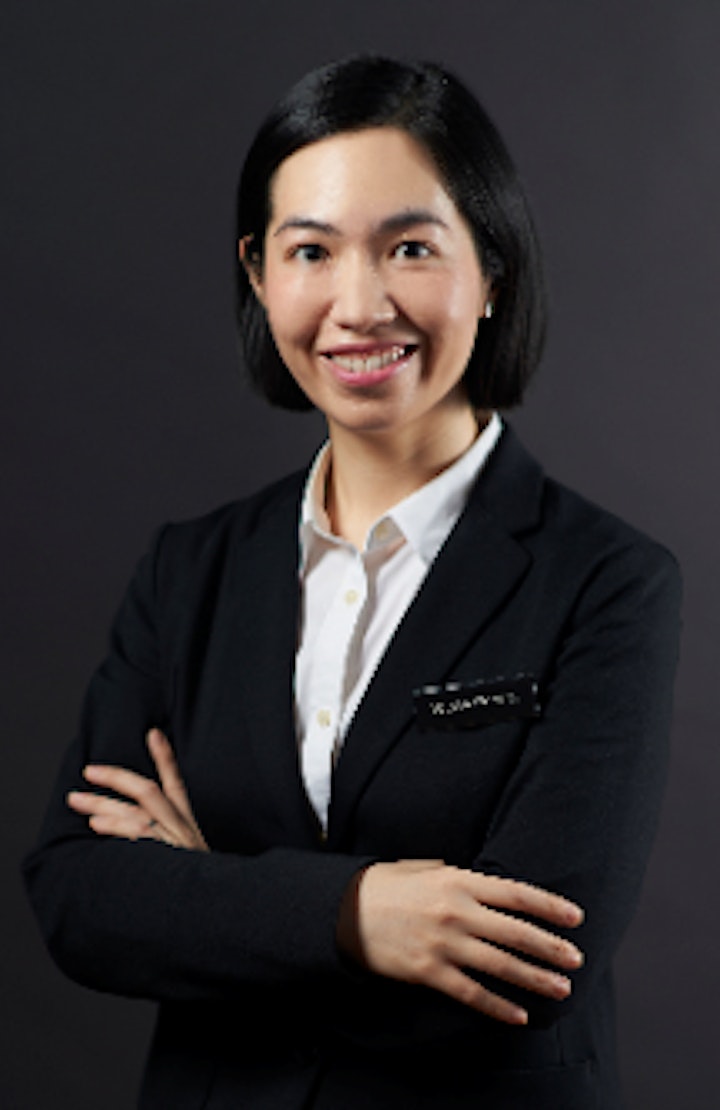 Dr Chee Hoe Kit is a fully qualified and experienced periodontist who is passionate about your gums. He works full-time in the National Dental Centre of Singapore as a Senior Consultant in the Periodontics Unit under the Department of Restorative Dentistry. He also leads the Perio Clinic at the Diabetes & Metabolism Centre in Singapore General Hospital, which is a clinical service that provides periodontal screening and treatment in patients with diabetes. Dr Chee also treats patients with dental implants and its related surgical therapies. Dr Chee is not only an educator with Singhealth Duke-NUS teaching postgraduate students in periodontology, but is also a clinician-scientist doing research on periodontal health and its impact on diabetes mellitus.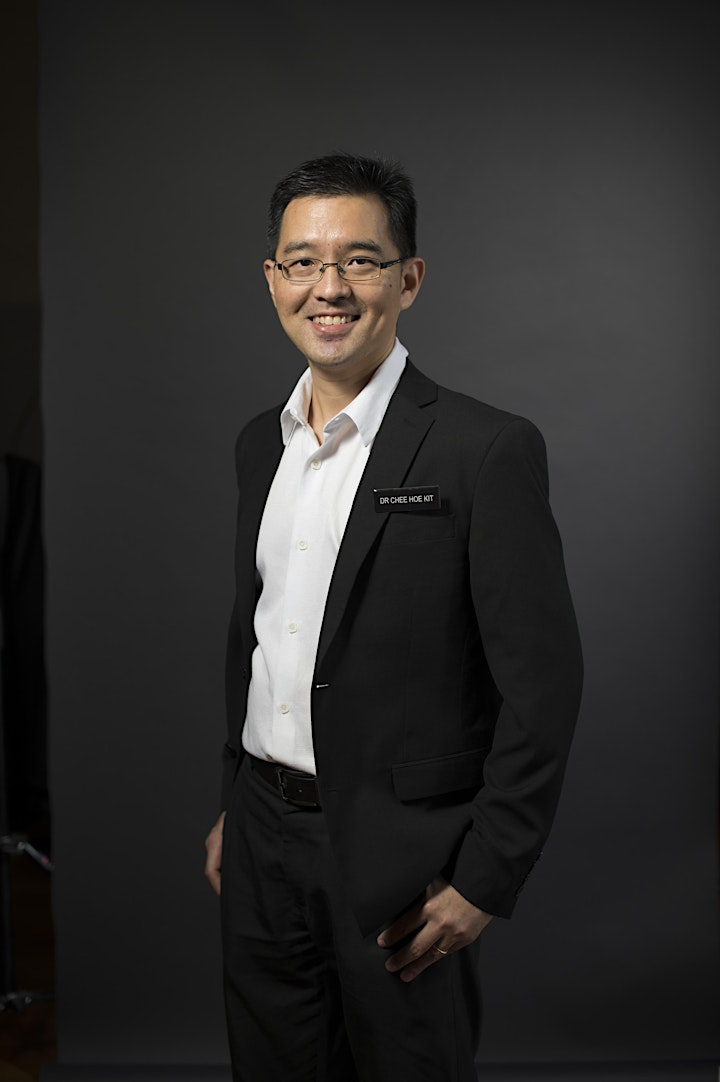 About the Series
The Time Of Your Life (TOYL) programme series features informative talks, creative workshops, book clubs, and learning communities for those aged 50 and above. Seniors can expect to stay relevant with these programmes that cover a wide range of topics such as health, personal finance, technology, and the arts.
Please note the following: 
All participants are required to register for a ticket. Each ticket admits 1 person only.
Arrive 10 mins before the session commences. Seats of late attendees may be given to waitlist.
Please keep your mask on at all times and maintain a safe distance from others.
NLB reserves the right to deny entry to participants who do not abide by the ground rules.